Are you looking for a shipping agent from China? You're at the right place, businesses of all sizes are increasingly looking to China as a significant supplier of goods and industrial solutions in today's globalized economy. 
But for those who are unfamiliar with the procedure, understanding the intricate world of international shipping can be a difficult. A Chinese shipping agent can be extremely helpful in this situation. So let's dive in:
Note: Supercharge Your Imports with Docshipper. Are you eager to streamline your imports from China but feeling overwhelmed by the process? Look no further! Docshipper is here to be your ultimate shipping partner, guiding you through every step of the way, contact us for a free shipping quote.
What's a shipping agent?
A shipping agent, also known as a freight forwarder or cargo agent, is a person or a company that acts as an intermediary between shippers (individuals or businesses) and carriers (shipping companies, airlines, or trucking companies). Their primary role is to facilitate the transportation of goods from the point of origin to the final destination.
A shipping agent's main responsibility in China is to assist you with all aspects of the delivery of your products. 
China Shipping agents handle various logistics and administrative tasks, which may include:
Booking transportation services: They arrange for the shipment of goods by selecting the appropriate carriers and transportation methods (e.g., sea, air, road).
Documentation: They handle the necessary paperwork, such as bills of lading, customs documents, and other shipping-related paperwork.
Customs clearance: Shipping agents assist with customs procedures, ensuring that goods comply with regulations and facilitating smooth clearance at borders.
Tracking and coordination: They monitor the shipment's progress, provide updates to the shipper, and coordinate any necessary changes or adjustments.
Insurance: Shipping agents can also help arrange cargo insurance to protect the goods during transit.
In the global freight market, the Chinese shipping forwarders play a crucial role between the shipper and the carrier. As an intermediary, they take charge of various essential tasks. These include chartering, booking, distributing, correcting pertinent documents, handling customs clearance and inspections, arranging insurance, overseeing container shipping and unloading, issuing bills of lading, and settling incidental transport costs.
Looking for a reliable shipping agent? Contact DocShipper for a free quote in less than 24h.
Is there a difference between shipping agents and freight forwarders?
Yes, there is a difference between shipping agents and freight forwarders, although the terms are sometimes used interchangeably.
Freight forwarders handle the entire shipping process from door to door, while shipping agents may not oversee the complete transportation.
Freight forwarders offer various transportation options and often own warehousing facilities and shipping vehicles, which can lead to better pricing for customers, while shipping agents may specialize in a specific mode of transportation and lack such ownership advantages.
How to find and select a shipping agent for your company
Exporting your products to China and distributing them to clients may include a variety of rules, regulations, and procedures that must be completed in order to pass customs. Because of this, you must require a reliable shipping agent that is familiar with Chinese shipping regulations and who also speaks the language well.
Finding them is easy but choosing the right one is more difficult. There are a few ways to find a shipping agent in China.
Search for the best Chinese shipping agent online

Check the platforms on social medias 

Industry referrals

Attend trade shows and conferences

Flexibility and specialization

Contact businesses that fit your requirements for a pricing quote and more inquiries about their service

Ask among your connection if any of them knows a good shipping agent
Then, to select a good one, you clearly need to define your key selection criteria; here are the different factors to consider. 
Specialized transportation
The majority of freight forwarders don't deal with big goods like autos, house transfers, wheat, or oversized shipments. Before inquiring to find out if they can transport your products, each China shipping agent has advantages in specific industries, such as machinery, dangerous goods, oversized, sensitive commodities, and more.
Name-brand international freight forwarders have the ability to negotiate favorable freight rates and treatment with major air and maritime carriers, and to have a larger worldwide physical presence. 
This implies that they will draw more substantial clients, who will unavoidably receive preferential treatment. 
If you're in a big business, the advice is to avoid using large freight forwarders, smaller ones may offer less competitive prices, but they often have more time to devote to smaller shipments and deal with smaller clients. For example, here is how DocShipper compares to DHL in international shipping.
Choosing only on the basis of price can be a bad idea, especially if you're trying to save $300 on a cargo that will cost $200,000 in total. As an illustration, some freight forwarders offer discounts on the initial shipment to close the deal, but then reverse them on following shipments.
Moreover, to make their offers appear more appealing than those from more trustworthy competitors, some freight forwarders bury costs in their terms and conditions.
So, if an offer appears to be cheaper than the others, try to figure out why. 
Service Level is important. Because your shipment has the potential to expand your company, you need a reliable, trustworthy person to arrange with air freight, ocean shipping, and customs agents who will not put up with inaccurate, imprecise, or late paperwork. You might have to spend more than you anticipated if your freight forwarder is not keeping an eye on your package.
It usually rests on how long it takes for the freight forwarder to respond to your request for a quote. The longer it takes, the less quality for your shipment process you will have.
Top services provided by shipping agents in China
Freight Forwarding and Logistics Management
A shipping agent from China can handle the entire logistics process of shipping goods from China to the client's destination. This includes arranging transportation, choosing the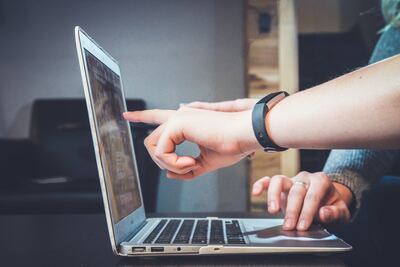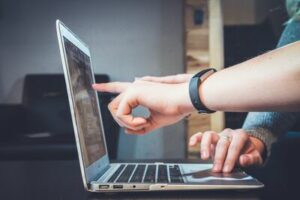 most suitable shipping method (sea freight, air freight, rail freight, etc.), and managing the documentation required for customs clearance and export/import regulations. By outsourcing the logistics to a shipping agent, the reader can save time and effort, ensuring that their goods are transported efficiently and cost-effectively.
Customs Clearance and Compliance Assistance
Navigating the complex customs clearance process is critical for successful international trade. A shipping agent can provide expertise in customs documentation, regulations, and tariff classification, ensuring that the reader's goods meet all the necessary requirements for import/export in both China and the destination country. This service helps prevent customs delays, penalties, and compliance issues, making the importing process smoother and more reliable.
DocShipper Alert : Finding reputable suppliers in China can be challenging. With Docshipper's extensive network and expertise, we connect you with reliable manufacturers, ensuring high-quality products and smooth partnerships. Ready to elevate your importing experience? Partner with Docshipper today and unleash the full potential of  shipping agent services from China! Contact us and fill out our form for more information.
Questions to ask when selecting a shipping agent in China
Before working with a shipping agent, there are a few questions that you'll need to ask to avoid any problems. 
The scope of their customer base
Asking for a customer base is significant, it allows you to know if the shipping agent has a good reputation or not. 
If specific services are included
Different freight forwarders can provide specific services.
Make sure to ask a shipping agent or corporation for a quote after being aware of the precise services that will be provided.
The majority of shipping companies only offer a standard package; additional services must be paid for. For instance, using the agent's warehouse to keep your items will cost you more money.
If there are any hidden fees in their prices
Beware of unstated expenses. Note the prices for each service and indicate which ones you will like. If everything is open and transparent, there won't be any unexpected fees for China's freight forwarders.
Can they help with customs clearance?
Things could become complex if they don't offer this service because you'll need to engage additional support to assist with the process, so more money to spend.
See how they plan to carry out this service if they agree to offer it. You can inquire about the operation's process, potential completion times, and other things.
Top 10 shipping agents in China
| | | |
| --- | --- | --- |
| Company | Service | Location |
| DocShipper | Sourcing, Shipping, 3PL | Hongkong |
| Fulfillment Bridge | Global Fulfillment Solutions | HongKong |
| Fulfillman | Dropshipping services | Shenzhen |
| Super International Shipping | Shipping agent | Hongkong |
| Ddpch | Shipping agent | Shenzhen |
| Shippabo | Shipping agent | Shenzhen |
| Guidedimports | Shipping agent | Shenzhen |
| Cnxtrans | Shipping agent | Shenzhen |
| Bansarchina | Shipping agent | Ningbo |
| Flexport | Shipping agent | Shenzhen |
DocShipper
DocShipper is an import-export assistant that provides end-to-end solutions for small businesses looking to source and ship products from China. Whether you're a large company, a small business, a start-up, or an individual, DocShipper can arrange your shipment from China from start to finish, without you having to do anything.
If you want to save on shipping costs, tell us about your project by filling out this easy form. We'll answer any questions you have and give you a free shipping quote in less than a day!
Fulfillment Bridge
Fulfillment bridge is a leading all-in-one logistics provider for eCommerce businesses. Along with facilitating the supply management process, we also give sellers around the world the tools they need to launch, grow, and extend their companies thanks to our innovative technology, top-notch customer service, and potent solution.
They offer many services like multi warehousing, shipping, order management, multisales channel inventory management and many more.
Fulfillman
Fulfillman was established to support the vision of their clients and offer competent, superior, and trustworthy services.
They are a top service provider for drop-shipping, sourcing from China, warehouse fulfillment, Amazon FBA services, and crowdsourcing fulfillment. Fulfillman is convinced that they can take your company into new markets with our cutting edge technologies. Additional services that they offer include product photography.
Super International Shipping
Super International Shipping is ne of the top freight forwarders in China. 
They offer clients dependable and affordable shipping solutions through a worldwide network of offices.
They provide a comprehensive range of services, including trucking, rail, air, and ocean freight. Their organization also offers warehouse, door-to-door delivery, customs clearing, and other services. The team of experts can assist clients in navigating China's intricate customs procedures. Super International Shipping is dedicated to provide its clients a quick and affordable service thanks to its cutting-edge technology and years of expertise.
Ddpch
DDPCH, based in Shenzhen, was launched in 2015. With 45 devoted employees, DDPCH is the most well-known freight forwarder agent. A multilingual freight forwarder in China named DDPCH provides efficient logistical solutions that satisfy your needs and adhere to deadlines. They provide low-cost logistics services while upholding high standards of quality around the world.
They provide these services because they are familiar with international shipping and legal requirements, and want to suit your needs. DDPCH only offers services with the intention of exceeding and adhering to regulations. From China to any location in the world, DDPCH offers air freight, ocean freight, door-to-door express courier service, road freight, and rail freight.
Shippabo
Shippabo is committed to supply chain management transformation through the development of market-leading technology. They offer specialized freight services and an intelligent platform to help shippers book and track shipments. The company was founded by seasoned shippers and supply chain specialists.
Guidedimports
Guidedimports is a freight forwarder from China. They specialize in working with fast-growing FBA and e-commerce companies, managing dozens of shipments each month. 
Cnxtrans
In order to import and ship internationally from China, firms and people from all over the world can use CNXtrans, an international logistics and freight forwarding service. They mostly provide international air, sea, and rail shipping from China as well as consolidation, repackaging, and storage services. 
Bansarchina
Bansar has more than ten years of experience in the logistics sector. They have strong partnerships with numerous carriers and airlines, and receive contract rates that are cheaper than the going rate.
 As a result, they are able to provide the most reasonable freight forwarding service from China to any nation. Via land, sear, or air.
Flexport
Flexport is a prominent and innovative freight forwarding and logistics company that leverages technology to streamline international shipping and supply chain management.
Their comprehensive services include customs brokerage, cargo tracking, warehousing, and transportation management, making it easier for businesses to navigate complex global trade processes. With a focus on transparency, efficiency, and data-driven insights, Flexport continues to reshape the traditional shipping landscape, empowering businesses to optimize their global operations.
Shipping agent scams you should be careful of
There are different types of scams and they come in different forms. Here are some example.
Freight scams are a sort of fraud that happens during the freight shipping procedure. They are deception tactics used to deceive businesses and individuals by disguising themselves as shipping or transportation firms.
Once they have your information, they may request payment or charge for services that were never returned.
Being aware of them and taking precautions to protect yourself is crucial, since shipping scams may be expensive and create major delays in shipments.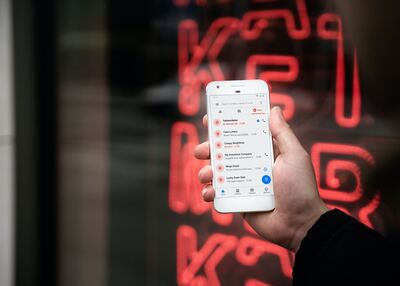 False promises and low prices
Some freight forwarders purposefully hold up your package in order to charge you more. This can be really annoying, so be sure to carefully monitor your package.
Not delivering the Bill of Lading
A Bill of Lading is a legal document that attests to the shipping of goods from one location to another. It also contains the terms and conditions of the shipment and is a contract between the shipper and the carrier. 
It's only with the bill of lading in hand that the cargo delivery is possible, and some freight forwarders may ask for more money in exchange for the bill of lading.
Some freight forwarders may make claims about services they don't actually offer. 
For example, they can misrepresent their insurance offerings. Before deciding to hire a freight forwarder, make sure to inquire about all services in detail.
Tips on how to avoid these scams
To avoid any scams by shipping agents, there are a few things you can check to make sure to have a good one.
For example, you should look the review of previous and current clients, this could help you determine the reliability and performance of the Chinese shipping agent. 
Then you must also check the license of the shipping agency, in case of any trouble, if the agency doesn't have a license, no one will be held responsible for it. 
And finally, one of the crucial things to do would be to check his website, social media, company's logo to make sure the agency is legit.
FAQ | How to find and work with a Shipping Agent from China?
What are the benefits of working with a shipping agent from China?
Working with a shipping agent from China can provide benefits such as local expertise in shipping regulations, cost-effective transportation solutions, streamlined customs clearance, and improved communication with Chinese suppliers.
How can I verify the reliability of a shipping agent in China?
To verify the reliability of a shipping agent in China, you can check their credentials, licenses, and affiliations with reputable shipping associations. Additionally, requesting references from previous clients and reading online reviews can help gauge their reputation and track record.
What services does DocShipper offer to businesses importing from China?
DocShipper offers a wide range of services for businesses importing from China, including freight forwarding, customs clearance, cargo tracking, warehousing, supplier verification, and quality control to ensure smooth and efficient import operations.
How does DocShipper assist in communication with Chinese suppliers?
DocShipper acts as a liaison between businesses and Chinese suppliers, facilitating effective communication and ensuring that all necessary information is conveyed accurately and promptly. Their team is proficient in both English and Chinese, easing language barriers and promoting seamless collaboration throughout the import process.
DocShipper info: Do you like our article today? For your business interest, you may like the following useful articles :
DocShipper Advise : We help you with the entire sourcing process so don't hesitate to contact us if you have any questions!
Having trouble finding a manufacturer abroad? Enjoy our sourcing services, we directly find the right suppliers for you!
You don't trust your supplier? Ask our experts to do quality control to guarantee the condition of your goods!
Do you need help with the logistics? Our international freight department supports you with door to door services!
DocShipper China | Procurement - Quality control - Logistics
Alibaba, Dhgate, made-in-china... Many know of websites to get supplies in Asia, but how many have come across a scam ?! It is very risky to pay an Asian supplier halfway around the world based only on promises! DocShipper offers you complete procurement services integrating logistics needs: purchasing, quality control, customization, licensing, transport...
Communication is important, which is why we strive to discuss in the most suitable way for you!