With our quality control services throughout China, there is no need to come and inspect the production by yourself! Our teams will directly control your products according to your needs and expectations.
We work with all types of companies and importers: from new start-ups to companies that have been in business for more than decades. Those who have had a bad experience know that it is preferable to carry out quality control to minimize the risks that can sometimes be catastrophic for your business. Apart from the pure loss of a faulty shipment, a failed supply also leads to significant delays in your operations, not to mention the loss of credibility with your customers and/or partners.
Quality control is strongly recommended when you buy large quantities of products from a supplier you don't know/not very well.
Corporate audit
If you have selected a factory or if you are already doing business with a supplier and want to have a complete profile of this factory in a quick and affordable way, a factory audit (or company audit) is recommended to verify its reliability.
A factory audit generally covers the following aspects :
Factory profile and company location
Organization and production process
Production lines and capacity
Factory installations and machinery
It is also possible to extend an inspection to include:
Quality system and certificates
Health and safety
Social responsibility (personal)
Supplier inspection
Product development and sampling
Environmental aspects
Inspection of the first item
Just before or at the start of production, we check the production process to make sure that everything is in accordance with your specifications and wishes. Immediate adjustments are made if necessary. This check ensures an efficient start and immediately rules out any possible miscommunication.
DocShipper Tip: This part of the inspection is applied when 0-10% of the total order goes into production or has been produced.
Inspection during production
Continuous checks are carried out during the production process as to how your product is manufactured. If necessary, we take immediate action to ensure that the process runs as smoothly as possible and to guarantee you the required quality and delivery time.
DocShipper Tip: This part of the inspection is performed when approximately 20% to 50% of the total order has been produced.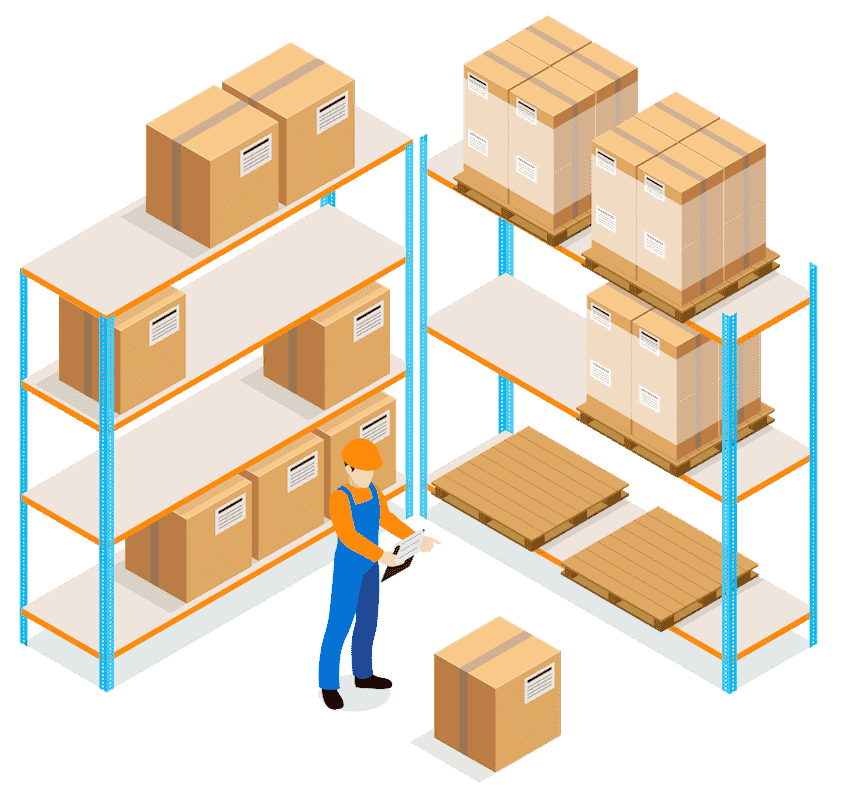 Pre-shipment inspection
A sample that you are very satisfied with does not guarantee that the eventual final product will be good or that the entire production will run satisfactorily. Before loading and shipping the goods, inspections are carried out based on the specifications you have established to see if everything meets the required quality.
DocShipper Tip: This part of the inspection begins when approximately 80% to 100% of the total order has been produced.
Verification of container loading
Our highly qualified inspectors supervise your products as they are loaded into the containers. This also involves checks to ensure that all the goods you have ordered are loaded. Above all, there is constant monitoring to ensure that everything is loaded carefully and correctly. Finally, the containers are personally sealed by our inspectors. The container itself is also subject to a thorough inspection.
DocShipper Tip: This part of the inspection is performed when 100% (less rejects) of the total order has been produced.
FAQ | Quality control in China
🔎 How do you get the best quality inspectors?
Companies doing quality inspection are fairly standardized and therefore have more or less similar characteristics to each other. The important thing would therefore be to choose a company according to the field of service as well as product expertise (even if they are generally able to do everything). Do not hesitate to call on DocShipper to advise you on the best quality inspection agents in China.
⏱️ When should products be inspected?
It is important to ensure the quality of your products before shipping them to your customers. However, you can also consider an on-site quality inspection during production. A quality inspection that is performed during production can help you find quality problems at an early stage (i.e., incorrect colors or materials) and correct them while there is still time. If the volume of your order is large, we recommend that you inspect during production AND before shipping, so that you are not at risk.
⚠️ What happens if there are quality problems?
Quality problems occur even in the best companies. If the inspector detects only minor quality problems, you can proceed and approve the order. If the problems are more serious, you should ask your supplier to redo or repair the products (according to your predetermined agreement) - then have the order inspected again.
🔍 What types of inspections can the quality inspector perform?
The quality inspector can carry out many different types of checks on different products. Here are a few examples: product and label photos, dimensions, visual inspection (looking for damage and defects), function tests, label checks, drop tests, packaging...
💸 What are the rates for a quality inspection in China ?
Most quality inspection companies in China charge between $180 and $300 per inspection, you can also count in the transportation and the creation of the checklist.
DocShipper China | Procurement - Quality control - Logistics
Alibaba, Dhgate, made-in-china... Many know of websites to get supplies in Asia, but how many have come across a scam ?! It is very risky to pay an Asian supplier halfway around the world based only on promises! DocShipper offers you complete procurement services integrating logistics needs: purchasing, quality control, customization, licensing, transport...
Communication is important, which is why we strive to discuss in the most suitable way for you!