Time is money.
We save you both!
Your dedicated import / export assistant in China.
International freight, sourcing, 3PL services, customs clearance, quality control...

About Docshipper China
We are the Chinese branch of the DocShipper Group. We operate all of the group's operations in the country. With the support of the group and our network in logistics, we treat your request on a case-by-case basis. DocShipper is not a traditional logistics company, not even close... Our team tries every day to optimize the logistic processes in order to maximize your results, your costs ... DocShipper was founded with the clear intention of redefining the international logistics for SMEs (Small and Medium Enterprises) and individuals.
Our support does not stop with international logistics, we also have a department specialised in sourcing which is also very active in China. We support you throughout the purchasing process: supplier research, negotiation, quality control ... Easy procurement!
Finally, we also have a specialised 3PL branch for E-Merchants, a distribution center based in Camporosso in northern Italy which allows us to manage inventory, order fulfilment and last mile delivery.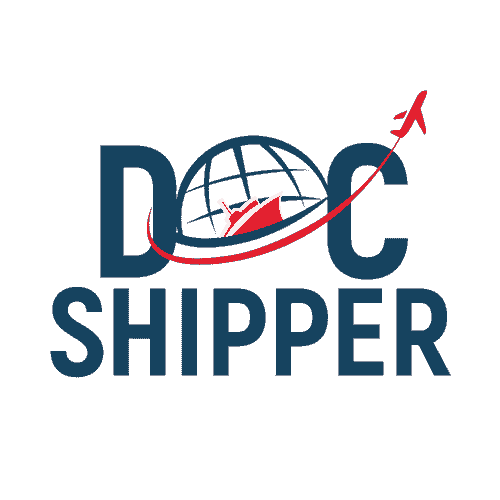 Unique support over the entire product cycle!
000000
Chartered cubic meters
Great time at Docshipper, serious work and a growing company! Very good future for the company
Excellent suivi , les informations de suivi m'ont été données en temps voulu sans aucune demande ou relance de ma part. La marchandise est arrivée chez moi à Nam Yuen le jours indiquée et en très bon état. Félicitations à Léo LABARRE pour son efficacité et sa convivialité. Je n'hésiterais pas à recommander si l'occasion m'est donnée.
As a French expatriate in Asia, DocShipper was able to accompany me during my move. They took care of all the logistics. Having very little knowledge in this area, I didn't know how to organize myself (especially since I had a large house). One week after my arrival on the Asian continent, DocShipper contacted me to let me know that all my furniture had arrived at its destination. After checking, no furniture was damaged. I highly recommend DocShipper. Thank you again!
I am on fire! I bought an article from Australia and the store was not shipping it to my home country and I looked at some websites via google that were promising to get it delivered to me, I am happy to have chosen docshipper as they delivered my article as promised in time.
As a new client, I found the website to be infromative and easy to use due to its clean layout. The communication & query process was smooth as result of DocShipper's responsive customer service team.
My goal has been reached thanks to the assistance of this company, they helped me to optimize my costs and secure my deliveries. It was a great experience!
Qishuangshuang Wang
2022-05-16
The logistics company I chose to ship things bought from China to France. The staff can speak Chinese and have a positive attitude. They explained to us in detail and patiently how to track the delivery details, which really reassures people that there is no damage after receiving the goods. I'm very satisfied!
I was looking for a company capable of delivering my last moving boxes very quickly. DocShipper was able to meet my needs thanks to his responsive and reliable team. The prices are inexpensive and they provide quality services. I am very satisfied and I recommend.
Raphaël Monterrat
2022-05-09
I called DocShipper to help me with my e-commerce brand, they responded rapidly and offered me an easy solution to ship my products from China to France and even allowed me to customize them at a fair price.
Sébastian Coureau
2022-05-09
I am very pleased by the work done. They were very professional and polite. I will recommend them without a doubt. They listened to every one of my comments wich was a very good point.
The most common method of transportation in the international freight industry. You can send your cargo through ports around the world in LCL (Groupage) or FCL (Full Container).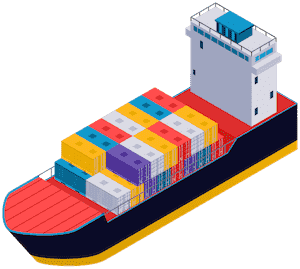 Frequent Questions about Sea Freight

How much and how is ocean freight charged?
When you ship by sea, you should already see if you are shipping in groupage (LCL) or in full container (FCL). If you choose a groupage solution, you will have to pay consolidation and deconsolidation operations at the departure and destination terminal. Finally, in both cases you will have to pay fixed charges including port charges, customs clearance fees, packaging ...

When to choose maritime groupage (LCL) or full container (FCL)?
When shipping goods by sea freight, you can opt for a groupage solution (LCL) where you will share the container with other shippers. In general, we recommend this solution if you have less than 14/15 cubic meters. On the other hand, if you have more than 15 cubic meters, we advise you to reserve a whole container 20 feet. Even if you only fill the container halfway with its capacity of 33 cubic meters, the whole container (FCL) will be more profitable.

At what volume does sea freight become interesting?
Sea freight is interesting from 1.5 cubic meters. This method of transport is the slowest but it is also the cheapest, by far! You then have the option of consolidate by sea (LCL) or reserving a full container (FCL). Usually we advise the full container since you have more than 14/15 cubic meters.

What are the advantages of sea freight?
Sea freight, if not a very slow solution, has the advantage of being the most economical solution for shipping large volume around the world. With a network of ports in all the coastal countries of the world, this method will allow you to reach your destination in a secure and cheap manner.

It is simply the fastest transport method available on the market. Ship your goods from one end of the world to the other in just a few days! If you send a small volume (less than 2 m³), the airplane will also be the cheapest method.
Frequent Questions about Air Freight

When does air freight become attractive?
As mentioned, air freight has the main advantage of being the fastest transport method available on the market, reach your destination on the other side of the world in just a few days! Unfortunately expensive for high volume shipment, air cargo can also simply become the cheapest solution when you ship small cargoes (usually less than 1.5 cubic meters).

What are the air freight restrictions?
Air freight is subject to significant restrictions on the shipment of goods. Besides the fact that the volume is limited (exceptional convoys cannot for example enter a plane), many products are not allowed to be sent by plane. This is for example the case of explosive products, flammable liquid gases, toxic and infectious articles, corrosive articles and dangerous goods in general (batteries for example).

How much and how is air freight charged?
When you ship by air, you naturally have the price of air freight which is invoiced in Kgs (generally between 2 USD and 4 USD per Kgs). Remember that the airline will invoice based on the most important value between the gross weight (on the scale) and the volumetric weight (1 cubic meter = 167 Kgs). In addition to freight costs, you will also be subject to airport charges and other conventional charges, in particular during customs clearance with customs duties and taxes.

What are the advantages of air freight?
As you might have guessed, the main advantage of air cargo is simply its speed of execution. Indeed, in a few days your cargo can be shipped from one end to the other of the world when it would have taken more than 40 days by sea. In addition to the speed of execution, air freight has a worldwide coverages since it includes the majority of international airports in the world, a way to streamline shipments but also to limit road freight costs on departure and / or arrival.
Rail freight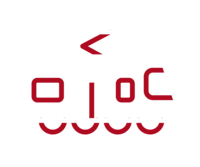 Rail charter represents a solution between sea and air freight, the happy medium: cheaper than air freight and two times faster than sea freight. Exploit the new Silk Road with this growing method of transportation.
Trucking services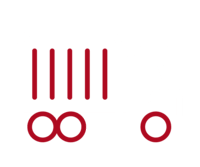 Road transport will surely be a mandatory step, if it does not make it possible to complete the entire logistics cycle by truck, it will nevertheless make it possible to link the origin, the final destination and all various terminals (ports, airports and / or train station).
Express transport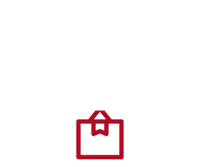 Use the power of the couriers companies that dominate our market: DHL, FedEx, UPS, TNT ... This method of transport will be optimal if you have a small weight / volume to transport (generally less than 100/150 Kgs). Beyond that, air freight will become more profitable!
International freight
|

Sea - Air - Rail - Road

|

Customs Clearance
Ship your business with trust
There are diverse methods to ship your goods from/to China. You can opt for the profitability of the sea freight, the speed of the air freight, trucking if it's close, express if it's small, or even rail freight if you go for a happy medium.
At first sight, the process sounds like a complicated adventure for inexperienced importers/exporters who are not familiar with this field. It's not only a question of technicality, indeed the small unseen detail can wreck the entire operations.
We, at DocShipper, don't handle requests as a traditional freight forwarder. We work on a case by case basis in order to dedicate an expert on each operation. This devoted consultant will assist you from A to Z to make sure the shipment is the smoothest possible.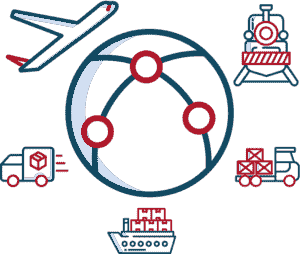 From / To where do you need our services?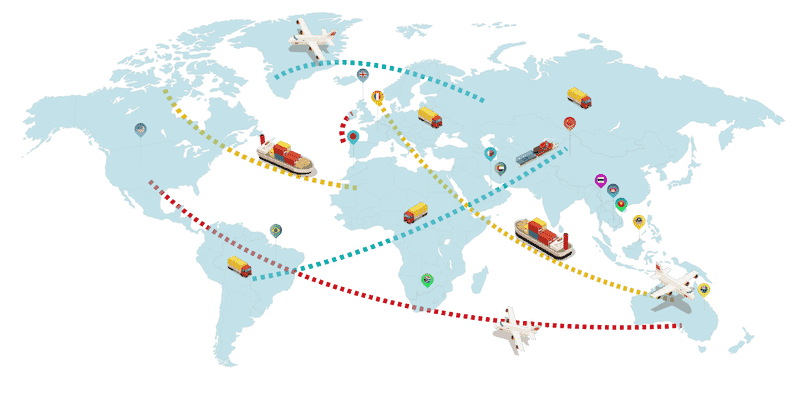 Our logistics services before and after your shipment
DocShipper offer a unique solution in line with your budget
Sourcing Services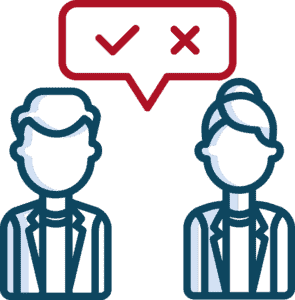 Packing Services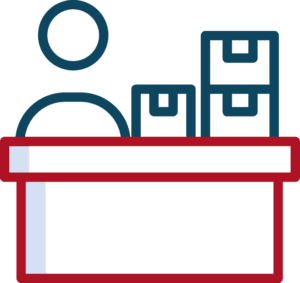 Warehousing Services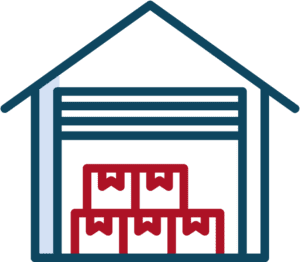 Quality Control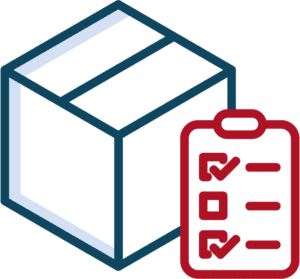 Customs Clearance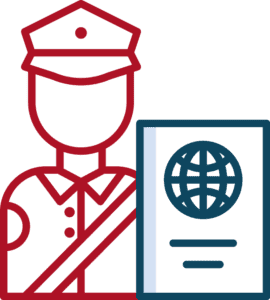 3PL Services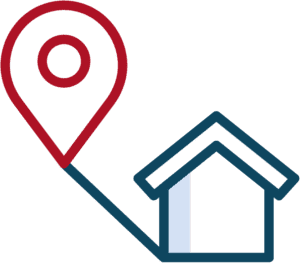 FBA Prep Services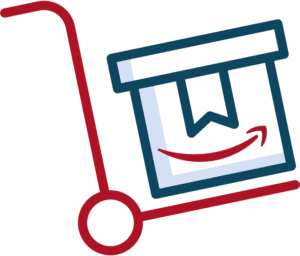 Door To Door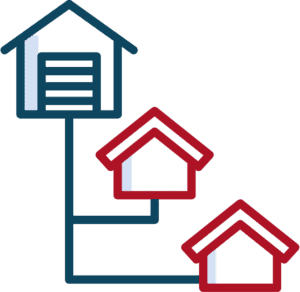 Moving Services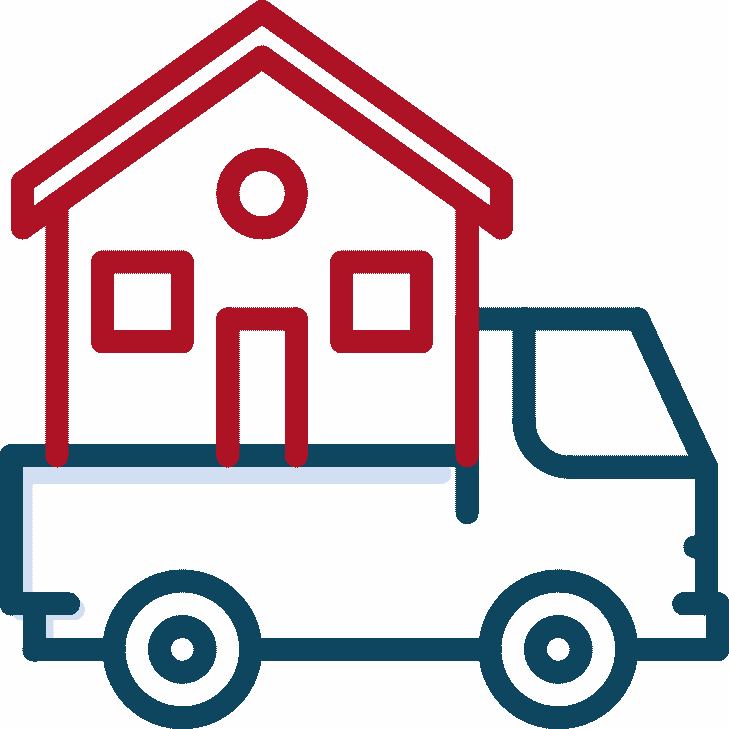 Transport Insurance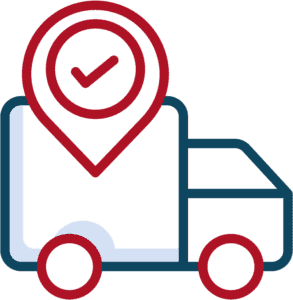 Multimodal Transport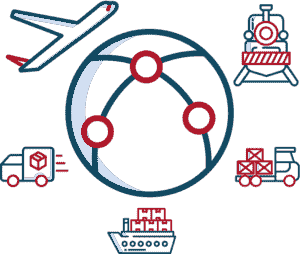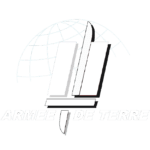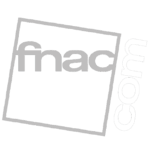 Frequently Asked Questions
What is the role of a freight forwarder like DocShipper?
A freight forwarder aims to consolidate a multitude of logistics services in order to build a solution in line with the expectations of the shipper: storage, packaging, international freight, customs clearance, verification of the documentary bundle ... The freight forwarder takes care of everything! It will thus call on several operators who are specialized in each phase of the logistics chain.
Why choose a door-to-door service with DocShipper?
Door-to-door is a service that could be described as premium package. Indeed, this solution will include all the needs of the importer, from collection at the supplier factory to delivery to destination in your warehouse, your office ... It is the perfect solution if you do not master logistics and that you don't want to get your hands dirty in the process.
What are the advantages of DocShipper?
DocShipper has several advantages that set it apart from the competition. First, it is the only company (in the world!) Capable of managing the product chain from purchase to delivery. We start with the sourcing services to help you in the supply, then we continue with the international transport services to finally finish (for E-Merchants) with a 3PL service (inventory management and distribution). In addition to having only one contract with a single operator, you also have the opportunity to deal with one of our dedicated consultants from one end of the chain to the other, a way to optimize communication.
How can DocShipper manage the entire product cycle?
DocShipper is made up of 3 departments, first sourcing to allow you to find the right product at the optimal price. This is also this department who will handle product quality control and compliance testing. Next comes the freight, whether by air, sea or rail, we will transport your cargo and clear it once it arrives at its destination. Finally, our 3PL services (distribution center) for your E-Commerce activities. There you go, focus on your marketing and let us handle the rest!
Questions related to China
What is an international freight of goods?
Import / export is nothing without international transport operations. Sea, air, road or rail freight, products are transported from origin to destination in cartons, bags, on pallets and / or in containers. The freight forwarder (like DocShipper) will be the operator in charge of consolidating a multitude of services which includes transport but also packaging, storage, customs clearance, etc.
What are the transportation methods from China?
When you import (or export) from/to China, you have several options: you can send your goods by truck if you are shipping to a border country, it is called a cross border operation. In case of small volume, we will encourage air freight while for large volumes you have the choice between sea freight (the cheapest) and rail freight to Europe (faster than sea freight).
My order is ready, how to ship it?
As soon as your order is ready, you can contact us with all the necessary information to establish a quote: nature of the products (packing list), origins and arrivals, packaging condition, volume and weight of the cargo. Once we receive all of the information (including through our online form), a dedicated DocShipper consultant will contact you.
Is it possible to obtain insurance on air / sea freight?
Yes no problem, we can include insurance service in our solution whether by sea or air. You also have the opportunity to purchase third-party insurance or not to take out insurance on your shipment even if we recommend it for the majority of operations.
What do I need to legally do when importing from China?
There are 2 options, either you ship personal effects (or personal purchase) and in this case it will be necessary to be able to prove it if the volume becomes significant. Either, you import professional goods and you must have a company and certain other conformities for example the EORI number if you import within the European Union. It is possible that for certain products you need specific license(s).
How to know if the products are up to destination standard?
Before launching the production and / or purchase of the stock, be sure that the products comply with local standards into the country of destination. For example if you import into Europe your product must have the CE marking, if you import consumable products (food, cosmetic ...) you must have a certificate from the FDA (Food and Drug administration).