China has witnessed dramatic growth over the last three decades or so, something that has seen it emerge as an epicenter for global trade. Most of the production in the world happens in the Asian nation before it finds its way to the rest of the world through the vast network of shipping routes involving road, sea, rail and air transport.
That makes the freight industry big business in China, which is both a good thing and a bad thing.
Good in the sense that the availability of multiple options is always a good thing, and bad in that it can make it extremely difficult to choose a shipping provider with so many alternatives, more so if you're not very much acquainted with the industry.
When you want to ship items from China, the last thing you want is to be caught up by unnecessary delays, steep delivery charges, and/or unreliable suppliers. Which is not uncommon at all.
That can be catastrophic especially if your shipment is commercial-related as opposed to intended for personal use, whether you run a small drop-shipping business or large commercial operation that regularly imports from China.
For this reason, just like when choosing a moving company for local, cross-country or international moving, you want to do your due diligence to avoid the frustration (and significant losses) that come with choosing an unreliable provider.
In fact, choosing a road freight and trucking service isn't much different from choosing a moving company, barring a few differences.
Shop for multiple quotations from different carriers
Don't go with the first road freight company in China you come across who promises you the best rates. The carrier is responsible for the overall shipping procedure from China to your destination, and you want to entrust your consignment with the best hands.
To evaluate the cost of shipping, carriers will base their cost on factors like:
Packaging mode

Container levies

Terminal management fees

Broker fees
There may be other factors depending on the carrier, but these are the main ones that should help you in predicting the cost of shipping your cargo.
DocShipper Advice : We will be more than pleased to deal with your logistics operations. Don't hesitate to contact our DocShipper agents! Our logistics department will be happy to help you with all your requirements.
Choose the right packaging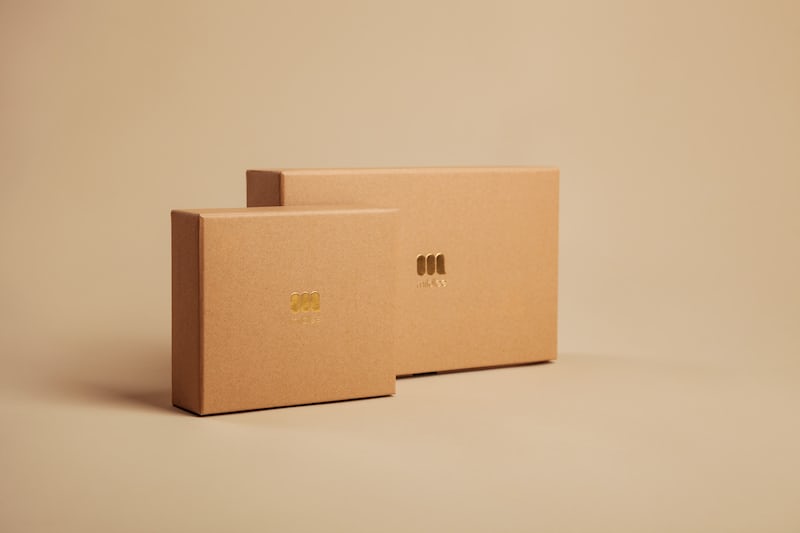 Packaging is important not only when it comes to air freight, but also to protect your goods from possible damage caused by mishandling or during transport, for example during transportation from the warehouse to the shipping port.
If your items are shipped directly to the customer, packaging also creates a good first impression. Carefully designed packaging can give your customers the impression that you are professional, attentive to quality and care about their buying experience.
Choose the right packaging for your product based on its protection and presentation needs. Packaging can also affect shipping costs, with heavier packaging costing more and lighter packaging being more eco-friendly. Ultimately, packaging is a crucial part of your shipping strategy and customer experience, so consider all aspects to provide the best experience for your customers.
When selecting your packaging, you have the choice of different options, including:
Utility-oriented packaging

Standard packaging

Branded packaging
When it comes to standard packaging, the most common alternatives include the following:
Wooden crates

Insulated shipping boxes

Corrugated pads

Multi-depth boxes

Bulk cargo boxes

Side loaders

Easy fold covers etc.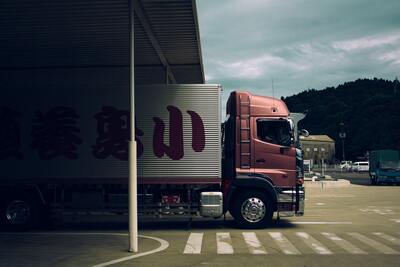 The choice of container differs, obviously, and typically most carriers opt for the option that will not eat a lot into their profit margin. In the case of LCL (less than a container load) or FCL (full container load) shipments, make sure your consignment adheres to the CTU code.
For shipments within China, it is also important to consider the mode of transportation. If you have a smaller shipment, LTL (less than truckload) may be more cost-effective, while larger shipments may require FTL (full truckload) to ensure timely delivery. Regardless of the mode of transportation, it is essential to work with a reputable logistics provider like DocShipper to ensure the safe and timely delivery of your goods.
DocShipper info : DocShipper group provides a complete supply chain process to support you from A to Z. First, you can count on us for your procurement, then comes the delivery part which is one of our strong points. Indeed, we offer a personalized follow-up in real time with very low delivery times thanks to our highly developed network of carriers. And finally, we can even store your goods with a real time inventory (service). 3PL. Do not hesitate to contact our experts for more information!
Opt for a road freight services in China with systems capabilities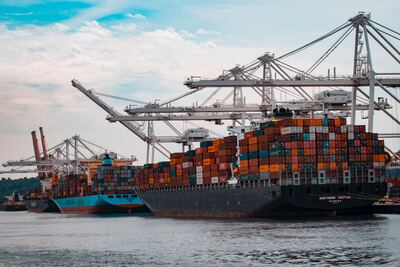 Unlike years gone by, tracing where your freight is in the supply chain is very important these days. Ditto knowing inventory levels by location and what is expected to move from your suppliers.
That's because you need to plan for arrivals or delays, and without proper tracking of shipments, entire shipments can be disrupted.
Therefore, when choosing your freight options, you want to make sure the provider you're considering going with is able and willing to create a deeper level of partnership before signing up with them.
Choosing a road freight forwarder in China or opting for a provider to handle logistics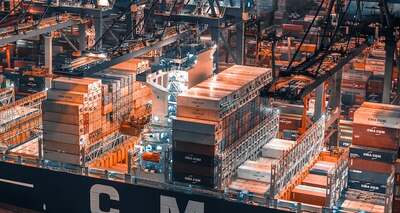 As you probably know by now, there are many processes involved in shipping that need to be worked out before the shipment can begin its journey to your preferred destination.
To avoid sweating the small stuff yourself and ensure everything is sorted out successfully, you could opt to work with a freight forwarder with the necessary experience of shipping goods from China. That is, assuming your trucking service provider does not render this service.
A freight forwarder or some trucking service providers will take care of all the documentation and logistical details so you don't have to.
Some local-based freight forwarders – or the trucking service providers themselves – are happy to organize the movement of your goods from the source to the port for shipping, as well as organizing the delivery of the consignment to the receiver's warehouse when it reaches the destination country.
If it comes down to hiring a freight forwarder, choose someone reputable and with a good track record of ensuring the operation runs smoothly. In the event of an emergency, you want someone who can duly bring it to your attention and help in resolving the issue in a timely fashion without having you losing sleep from halfway across the world.
Ensure your goods are insured
A lot can happen from the time your goods leave the manufacturer or warehouse. Getting the proper cargo insurance helps you sleep better at night knowing your consignment is protected against potential loss or damage.
There are plenty of third-parties that can provide insurance cover for your shipments. As the cargo owner, it is your responsibility to ensure your shipment is insured.
If you're working with a freight forwarder, make sure you two are on the same page as far as ensuring the consignment is insured for its particular worth. Never assume that the forwarders are privy to the exact worth of your cargo.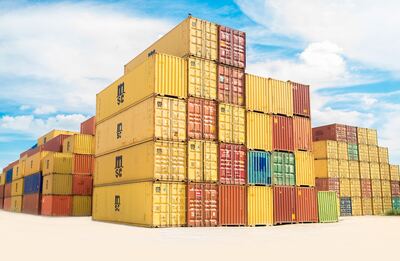 Consider consolidating your shipment
Consolidating is all about bundling the various consignments from multiple manufacturers or suppliers into a single fully loaded container (FCL) which is then shipped to the destination country as is.
When the FCL arrives at its destination, it can then be deconsolidated by the receiving agent into the original individual cargo components upon which the consignees (if the shipment is destined for multiple recipients) can pick up their cargo.
Consolidating your cargo comes with a host of benefits, including the ability to cut shipping costs, reducing the risk of damage to the merchandise, and improving supervision and standard quality control.
DocShipper info : At DocShipper, we are here to simplify your shipping process. With our expertise in logistics, we offer a full range of shipping services to meet all your air, ocean and ground freight needs. We are experts in packaging and protection to ensure the safety of your goods during transit.  Contact our DocShipper agents!
Choose off-peak shipping season if you can
Lastly, another thing you might want to keep in mind when choosing your trucking service and road freight shipping options is the time of shipping.
Barring the disruption that was brought about by the COVID-19 pandemic, shipping season usually falls under certain peak seasons which affect not just sea cargo, but the entire supply chain.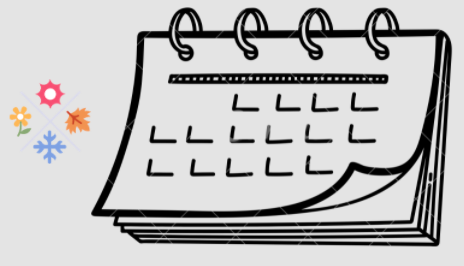 Peak season falls twice a year:
January to February Chinese New Year
Mid-August to mid-October
During this time, the demand will be high as the supply correspondingly declines, and there's a scarcity of containers – all of which contribute to soaring costs. So, that's something you might want to keep in mind.
FAQ | Trucking Services and Road Freight Shipping in China
What are the delivery methods for road transport ?
Full Truckload (FTL) and Less Than Truckload (LTL) are two distribution methods that carriers apply to offer a high level of personalized service. FTL services are ideal for businesses looking to transport high-value or large items over long distances, especially in bulk.
How do I know which shipping method to choose ?
Choose one according to your requirements, the weight of your merchandise, the number of shippers and the quantity. Indeed, FTL delivery will correspond to you if you have large shipments, while LTL delivery will correspond to small shipments.
Is Road freight an indispensable method of transport ?
Road freight is indispensable as it will link the different terminals throughout the transport cycle. It is indeed by a truck that we will collect your goods from the supplier, it is also by a truck that we will make the final delivery to your warehouse, your office, or your home.
What are the Road Freight Advantages?
Road freight will simply be an indispensable element in the logistics cycle as it provides the link between origin, destination, and the various terminals (ports, airports, and stations).
What is road freight?
Road freight transport involves moving goods from one place to another by truck. Before shipping goods by road from China, it is important to consider delivery times, costs and the safety of your goodsRoad freight transport involves moving goods from one place to another by truck. Before shipping goods by road from China, it is important to consider delivery times, costs and the safety of your goods
What are the things to consider before shipping road freight from China ?
When shipping road freight from China, consider the size, weight, distance, cost, and safety of the goods. Be aware of local and international regulations such as permits, safety standards, and weight limits. Consider working with a logistics service provider to ensure compliance with regulations and requirements.
How can I choose the right shipping method?
To choose the right shipping method, consider factors such as package weight and size, destination country, required delivery speed, tracking and insurance needs, and any customs or import regulations that may affect your shipment. It is also important to compare shipping rates and delivery times between carriers to find the best option. By carefully weighing these factors, you can choose a shipping method that meets your specific needs while ensuring your package arrives safely and on time.
What restrictions or regulations should I be aware of when shipping road freight from China?
Shipping road freight from China, it is important to consider regulations related to permits for hazardous materials, weight and size limits for trucks, safety standards for packaging and labeling, and customs clearance. Working with a logistics service provider can ensure compliance and a successful shipping experience.
DocShipper info: Do you like our article today? For your business interest, you may like the following useful articles :
DocShipper Advise : We help you with the entire sourcing process so don't hesitate to contact us if you have any questions!
DocShipper China | Procurement - Quality control - Logistics
Alibaba, Dhgate, made-in-china... Many know of websites to get supplies in Asia, but how many have come across a scam ?! It is very risky to pay an Asian supplier halfway around the world based only on promises! DocShipper offers you complete procurement services integrating logistics needs: purchasing, quality control, customization, licensing, transport...
Communication is important, which is why we strive to discuss in the most suitable way for you!