DocShipper is, thanks to its core strategy and its network present in more than 40 countries, a major player in the "cross border" between China and the other ASEAN countries.  It is a service that we have been offering and optimizing for more than 10 years. Shipping your FCL, LCL or truck freight between China and anywhere in Asia is second nature to us.
Our network and our modern fleet of satellite trucks provide a high quality service between China and Vietnam, Myanmar, Laos, Thailand, Malaysia, Hong Kong and Singapore. This is the principle of cross-border transport!
A presence in China and the rest of ASEAN
When you ship with DocShipper, your shipment will not be blocked with other goods at the border. Our operations are guaranteed between China and the rest of ASEAN, giving your cargo the guarantee to continue to its final destination without customs hassles.
An Asian network
DocShipper is above all a network of several branches spread across Asia: China, Vietnam, Thailand, Malaysia, Hong Kong... With a local presence of our operations in each country, we are able to plan your shipments and above all to ensure a frictionless process.
We ensure the safety of your cargo from one end to the other by ensuring that all our highly trained drivers use only modern and well maintained high quality equipment. Our drivers are all experienced in cross-border transportation and are all fully capable of handling any problems that may arise during transportation.
Our drivers also have access to our mobile driver platform for real-time information updates. At DocShipper, our approach is: if you protect the driver, you protect the customer.
Advantages of DocShipper cross-border service
FCL service (full container 20 feet or 40 feet)
Temperature-controlled service (cold, frozen and heated)
Dedicated service (

a dedicated DocShipper consultant

)
Transhipment and warehousing services (China, Vietnam, Myanmar, Thailand at Laem Chabang , Malaysia, Singapore, Hong Kong)
French-speaking services with French quality
Safety initiatives (new fleet, GPS, TAPA)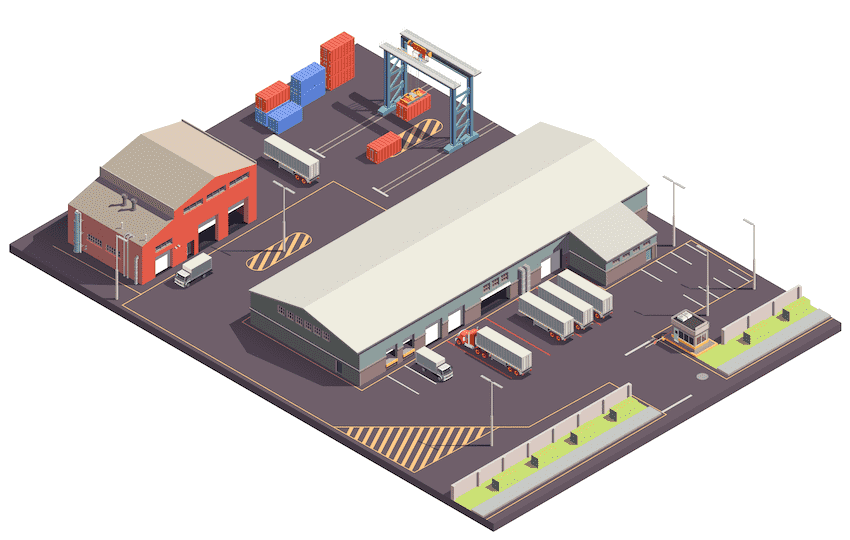 Optimize your supply chain with DocShipper
Consumer markets in Southeast Asia continue to grow. In a recent article on E-commerce in Southeast Asia, the Research Institute Forrester . reported that it expects B2C E-commerce to reach $53 billion by 2023, up from $19 billion today. Due to the growth of consumer markets and, as a result, household spending in Southeast Asia, more goods will need to be moved across borders. This has given a healthy boost to cross-border trucking activity in the region.
Cross-border trucking can save you time and money. Depending on the cargo and destination, it can be faster than sea freight and cheaper than air freight. It is also a more flexible option because it allows for new transport routes between neighbouring countries or regions and fast door-to-door delivery. With air freight and ocean freight, you rely on fixed schedules from the airline and shipping companies. With trucking, on the other hand, you can be much more flexible about the route and departure times.
On this page, the Operations Manager at DocShipper, shares information on cross-border trucking and provides tips on how to make the land border crossing process for your shipments as smooth as possible.
What are the busiest border crossings?
Some of the busiest border points for cross-border trade are the Thai-Malaysian border with Sadao (TH) / Bukit Kayu Hitam (BKH) and Sadao (TH) / Paedang Besar (Malaysia) as the two main border points.
Another occupied border point is the Pingxiang (CN) / Langson (VN) border between Vietnam and China. Finally, Johor (MY) and Tuas (SIN) between Malaysia and Singapore and Aranyaprathet (TH) and Poipet are among the busiest borders in the region.
In addition to the four borders above, we are also seeing an increase in trade between Thailand and Myanmar.
What do I need to know before arranging my first cross-border shipment?
Cross-border trucking as a mode of transport in Asia has many advantages. However, to ensure a smooth process, our operations manager mentions some things you should know before you arrange your first shipment.
Restrictions on road freight
Firstly, vehicle restrictions prevent the entry of the goods truck from one country to another. Unlike in the EU, where trucks can easily cross borders, commercial vehicles in Southeast Asia, registered in one country, cannot enter the other country.
For example, Malaysian trucks cannot enter Thailand and Thai trucks cannot enter Malaysia. Similarly, Chinese trucks cannot enter Vietnam and Vietnamese trucks cannot enter China.
There are two exceptions. Firstly in Laos, where trucks from Vietnam and Thailand can enter. Second, in Singapore, where Malaysian trucks are allowed in.
Vehicle restrictions require additional handling as cargo must change trucks at major border crossings.
There is also a greater risk of damage due to the transfer of the cargo to another truck. To minimise this risk, logistics providers use the method of Lift On / Lift Off (LoLo). LoLo means that the company transfers the entire container with a crane from one truck to another at the border.
DocShipper info : We overcome these challenges by implementing effective cross-border security procedures. Our cargo damage rate is less than 1% and we ensure the smooth daily movement of cargo across borders for many of our high-end customers. If you need more information Contact us ! 
Customs clearance
One of the advantages of working with a well-established cross-border provider is that it has an operational shipping processes and shippers can use secure storage and parking facilities at major borders in case of unexpected delays.
This is particularly important given the differences in customs requirements between countries that can lead to delays at road borders. While initiatives are being taken to establish a more consistent customs process, shippers still face multiple requirements when crossing the border.
Despite similarities with other modes of freight, such as ocean and air shipment, problems such as incomplete paperwork can still take a long time to resolve, especially given the remote locations of road borders compared to the usual points of entry in major cities where most customs offices are.
For example : When shipping to the CLMV countries, it's important to note that customs clearance processes can be more complex and time-consuming due to the less developed infrastructure and weaker logistics networks in these regions. As a result, it's recommended to work with cross-border providers that have experience operating in the CLMV countries and can offer support in navigating the customs clearance process.
DocShipper info : Choosing DocShipper as your logistics provider brings several advantages to cross-border trucking. With specialized customs teams at major road border points, we ensures compliance with all customs regulations prior to departure, avoiding delays and unexpected costs.  By partnering with DocShipper, shippers can ensure that their cross-border shipments will be handled with care and efficiency.  Contact us ! 
Congestion and holidays at the border
High seasons are a third key area you need to be aware of. At specific times of the year, some border crossings face exceptionally high volumes resulting in long wait times for shippers.
For example, this occurs around Chinese New Year your importation from China may be delayed or blocked , or at the end of the month, when some industries move more goods than usual.
In addition to longer transit time, shippers may face a lack of truck availability and labour as drivers may not always return to work right after the holidays.
DocShipper Advice : To avoid problems during peak periods, we recommend that companies in Southeast Asia work with an experienced partner. International logistics providers, such as DocShipper, we are familiar with local market conditions and are better able to forecast traffic flows. We also partner with other trucking companies to effectively manage fluctuations in demand. Contact us ! 
Cargo safety and security
A final key area is cargo security. Cargo security is essential for all modes of transport. However, road conditions in South-East Asia are particularly difficult in particular when exporting from China. Fortunately, there are steps you can take to ensure that your cargo stays safe. To avoid damage to cargo, make sure that cargo is properly secured with straps or floor stops or install special air bags. Also, check that the driver is fully trained to handle rougher road conditions.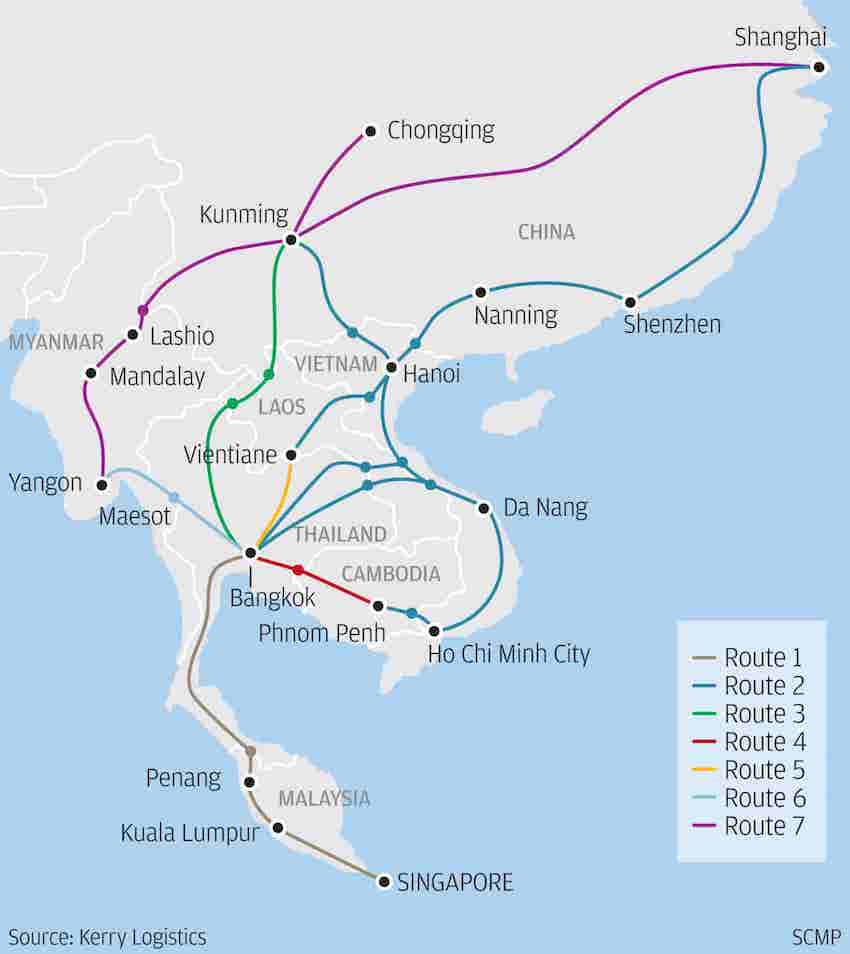 Multimodal Solutions
Trucking is not only an efficient transport solution across Southeast Asia. Increasingly, shippers are discovering the benefits of multimodal solutions for export or import to and from other parts of the world.
For example, at DocShipper, freight is transported from Vietnam to Bangkok by road for various customers, and once it arrives in Bangkok, the freight is shipped by air to East Asia, Europe and Latin America.
This multimodal solution is also attractive for cargo from other countries such as Cambodia, Laos and Myanmar.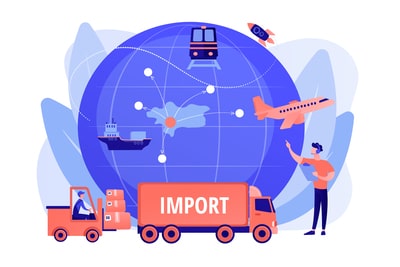 Another interesting multimodal transport solution is road/rail between China and Europe.With the increasing frequency of rail travel between different cities in Europe and China, rail is rapidly becoming a more attractive option for shipments between Asia and Europe.
For several of our customers in Southeast Asia, particularly in Thailand and Malaysia, we now transport goods by truck to cities such as :
Chongqing in southwest China.
From Chongqing, we transport cargo by train to various cities in Europe.
This rail trucking solution can save you time and cost, and it also reduces carbon emissions.
What makes a successful shipment?
Finally, we asked what makes a successful cross-border shipment. In his experience, as head of the DocShipper team for Southeast Asia, the key success factor is timely planning, effective communications and solid implementation.
For each new customer, we prepare a standard process document with performance expectations on time. We also specify the documents required and explain how we communicate on specific milestones.

This process gives our clients total supply chain visibility and predictability.
Head of DocShipper SEA
Timely planning becomes even more important around holidays or during the high season. Under these circumstances, careful planning is crucial to avoid last minute surprises.
A final success factor is working with experienced and committed staff. Cross-border expeditions involve a great deal of coordination between teams in different countries. The local teams must communicate well, have the same goals and show the same level of commitment to the customer. DocShipper's transportation and customs brokerage teams in Southeast Asia know each other well. We have regular meetings to exchange ideas and discuss ways to further improve our services.
FAQ | Cross-Border Freight from China to ASEAN Countries
How much does China export to ASEAN?
China's exports to the ASEAN region totaled around $950 billion USD in 2022, accounting for about 18% of its total exports.
How to ship goods from China to Thailand ?
As an exporter/importer, shipping goods from China to Thailand can be accomplished through air freight or sea freight. While air freight is faster, it is more expensive than sea freight, which is slower but more cost-effective for larger shipments. To ensure a smooth shipment, it is crucial to work with a reputable freight forwarder that can handle customs clearance and documentation.
How to ship goods from China to Vietnam ?
Shipping goods from China to Vietnam requires a similar approach as shipping to Thailand. Exporters/importers can use air freight or sea freight, depending on the volume and urgency of the shipment. It is essential to work with a reliable freight forwarder that can handle customs clearance, tariffs, and taxes, which can be complicated and time-consuming.
How to ship goods from China to Malaysia ?
When shipping goods from China to Malaysia, air freight and sea freight are both viable options. Air freight is faster but more expensive, while sea freight is slower but more cost-effective for larger shipments. Exporters/importers should work with a reputable freight forwarder that can handle customs clearance and documentation to ensure a smooth shipment.
DocShipper China | Procurement - Quality control - Logistics
Alibaba, Dhgate, made-in-china... Many know of websites to get supplies in Asia, but how many have come across a scam ?! It is very risky to pay an Asian supplier halfway around the world based only on promises! DocShipper offers you complete procurement services integrating logistics needs: purchasing, quality control, customization, licensing, transport...
Communication is important, which is why we strive to discuss in the most suitable way for you!