Logistics is a broad industry, it includes different types of transportation and modes of shipping goods. Which types of transportation are right for you? It seems challenging to select the right suitable way of transportation to get the best result.

If you are new to local or global shipping, it could be difficult to choose the right one. There are many types of transportation in the logistics shipping industry. The main modes of transportation in logistics are Ocean shipping, Air shipping, Road Shipping, and Intermodal & Multimodal. Each shipping method has different benefits, defining the mode that will work to suit your business requirement. All of these types are essential and play a vital role in logistics operations management. You need to understand that some modes could be the best solution to a business, whereas at the same time it could be useless to another business.
Ocean shipping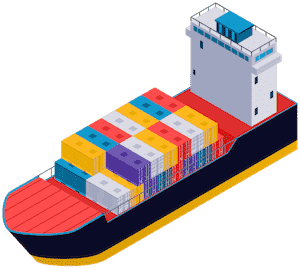 Ocean shipping is the oldest mode of moving large columns of goods overseas. From ancient times, many businessmen use this mode for moving goods from one country to another country. If we compare this mode is also a cost-efficient option than air mode. For shippers who want to move goods to a distance longer than 500 km, this mode is best suitable for them. Also, it is best for weird-shaped freight, liquids, etc. 
Ocean shipping is used by businesses (large and mid-sized) that need global shipping on a regular basis. According to a report, more than 90% of businesses use ocean modes of transportation. The USA alone uses water transportation for 70% of all international merchandise trade. 
Ocean shipping is the only choice for a company that wants to transport heavy goods or move from one country to another. In comparison to air, ships are more affordable and economically viable for bulkier products. It is the only mode of transportation for some goods like construction supplies, crude oil, metals, and others that are not possible to be transported by air.
Air shipping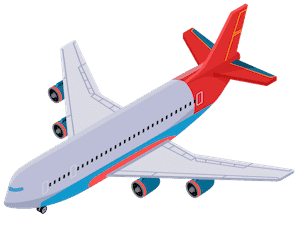 Air shipping is the second-best option for transportation nowadays. When we talk about heavy weight, then ocean shipping is better than air shipping, but when we talk about fast transportation then air transportation is better than ocean shipping. Air shipping doesn't have to compete with natural barriers, that is why it is a convenient and fast mode of transportation. At a short distance, road transport is the fastest way to deliver items, but for long destinations, air transportation is the only reliable option. 
Air shipping is a relatively new form of transportation, but it is better suited for short-distance distribution. This mode of transportation is available in most of the world and is ideal for shipments that need to travel long distances quickly, even internationally. When compared to rail and ship freight, air shipping has a far larger reach.
The most essential key features of air shipping are that it allows for faster distribution and provides additional security. Air shipping has the drawback of being more expensive than other modes of transportation. If your company needs fast delivery, air transportation can be used to transport goods from one location to another.
DocShipper info :DocShipper is not a simple freight forwarder, and that's why we can propose other services, like our door-to-door service. We'll handle your shipment from A to Z, including if you are choosing air freight. If you need more information, don't hesitate to contact us! 
DocShipper Tip : If you have any questions, do not hesitate to contact our experts! Our sourcing department provides a procurement service, notably by searching for a supplier adapted to your needs, by setting up a quality control or by supervising the packaging of your goods.
Road shipping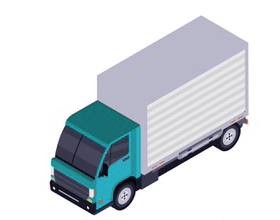 Road shipping is also the oldest and most popular mode of transportation. It has become a long way since the days of horse shipments. This mode of transportation works for everyone, from small shippers to big enterprises. Road shipping comes with various shipping modes. The main two types of road shipping are full truckload (FTL) and less-than-truckload (LTL). FTL shipping takes the entire truck capacity to move the freight at the time of LTL suggests partial use of the trailer by various shippers. 
There are also different types of trailers that serve various shipping needs: dry van, flatbed, refrigerated, etc. It is not difficult to get a freight quote from the carrier and select the required equipment. In road shipping, trucks are a better option than other modes of transportation, because of built-in navigation systems and exact-time tracking abilities that help to know the real-time location where your shipment is located. 
When we talk about cheaper transportation, truck freight is a better and cheaper option than others because it is far cheaper than air and ship and also highly reachable. It is good to choose truck freight for moving goods.
Intermodal & multimodal
Selecting the best mode of transportation can be difficult, especially in a complicated route. Intermodal and multimodal are two types of combination transportation modes, they can solve complicated route transportation problems. Intermodal & multimodal is a combination of road, rail, ocean, or air for a single shipment. Intermodal is handled under a single bill, whereas multimodal goes with separate bills from all the carriers involved. In terms of price and flexibility, intermodal and multimodal is very beneficial. When a shipment needs more than one type of transportation to reach its final destination, intermodal transportation is the best option. Generally, it is used by rail and ship transport, which uses trucks to carry goods from other railways or ports. 
Each mode of transportation has advantages and drawbacks for its role in the supply chain. Depending on the size and requirements of the business, logistics managers worldwide are deciding what is the best mode for a specific shipment. A business has various options, but it depends on some factors such as volume, speed, distance, and cost. It is very important to know the exact requirement of a business, it helps to grow a business and create a successful supply chain. Every business needs to know the pros of various modes of transportation in logistics that can help you to decide which mode of transportation is best suitable for your particular shipping needs. Robust asset management and logistics execution are necessary to secure, fast and low-cost supply operations. The more definitive objective of transportation is better for distribution and logistics management, the more a business will eliminate delays, reduce waste, and maximize profit margins.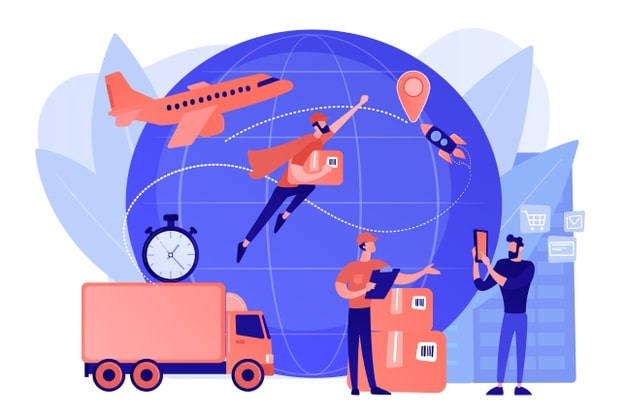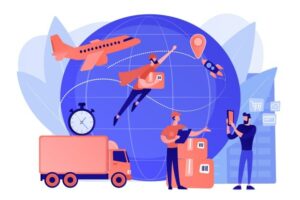 DocShipper info : Combine multiple freight companies can be a loss of time and money. Don't worry, DocShipper has the solution for you. We can handle your shipment from the departure with a truck to crossing the ocean by vessel or plane, we'll be your only interlocutor, and we can handle your shipment from the beginning to the arrival! Don't hesitate to contact us for any question or to get a free quote ! 
Author Bio
Eli Smith is marketing manager of Trade System. She is passionate about the marketing, e-commerce and logistics industry.
FAQ | Types of transportation in logistics: which is right for you
What is the advantage of sea freight?
Sea freight will be the least expensive means of transportation. It is the one that is used for the transportation of heavy and imposing goods. It is also the most suitable for transporting special or dangerous goods, which cannot be transported by air, such as crude oil or certain metals.
What is the advantage of air freight?
Air freight is, by far, the fastest form of transportation. It is also the most expensive. It delivers goods from one end of the world to the other in no time. Its range is also very important, and security is more present when using this type of freight.
What is the advantage of road freight?
Road freight has a significant real time tracking. Its biggest advantage remains its cost: it is the cheapest means of transport, compared to its competitors, air freight and sea freight. Moreover, it is a means that remains very accessible.
What is the advantage of intermodal and multimodal?
The advantage of this type of transport is its cost, but also its flexibility. This solution seeks indeed to combine a fast and cheap transport. It is in charge of finding the best quality/price ratio.
DocShipper info: Did you like this article? You may also like the following:
DocShipper Advice: We help you with the entire sourcing process so don't hesitate to contact us if you have any questions!
DocShipper China | Procurement - Quality control - Logistics
Alibaba, Dhgate, made-in-china... Many know of websites to get supplies in Asia, but how many have come across a scam ?! It is very risky to pay an Asian supplier halfway around the world based only on promises! DocShipper offers you complete procurement services integrating logistics needs: purchasing, quality control, customization, licensing, transport...
Communication is important, which is why we strive to discuss in the most suitable way for you!