Fiber optics has become one of the most important and challenging technologies worldwide, and finding an ideal supplier has become more difficult. DocShipper China puts at the disposal of its clients its sourcing experts to find the best supplier thanks to its trusted supplier database by pricing negotiation, certificate checking, and portfolio checking to achieve the requirements of its clients.
China is considered to have the biggest optical fiber broadband network in the world and this market manufacturer is based principally in 3 cities, which are Shenzhen, Ningbo, and Tangshan.
DocShipper Advice: If you are searching for the best supplier for your fiber optic request, DocShipper can help you to do this through its sourcing service in China. Contact us now!
Shenzhen's fiber optic manufacturers 
Shenzhen is a Chinese economic zone, and it's a part of four special economic zones in China as it includes many laboratories for sensing systems for the Internet of Things and is located in many famous companies such as ZTE and Huawei.
Under her leadership, the optical communication industry has been more and more developed, and the relevant talents have been greatly promoted. And as the industry matures, more small and medium-sized businesses emerge, with most of their owners being senior intellectuals with strong business track records.
Most products are industrial upstream products, such as routers, optical modules, ONU, transceivers, and more. With fast technological innovation, stable performance, and the same product, Shenzhen's products are more expensive.
The stratification of suppliers in Shenzhen is particularly evident.
The first degree: Huawei, ZTE, the best quality, excellent technology, and after-sales guarantee. It is the simplest and best choice for traders with strong consumption and project entrepreneurs with reasonable budgets.
The second degree: There are many second-class suppliers, but screening is difficult. Importers can find many products of great value.
The brands of these suppliers are not big, the prices are much lower than the brands, and the quality is very good. If such products were imported from China and sold in the local market, there would be huge profit margins. After-sales service and promoting your brand are also relatively easy.
And here is when DocShipper's role intervenes, as it is the ideal partner for suppliers to find the best optical fiber manufacturer.
DocShipper Alert: Be careful it's a very important step to pick your supplier, especially in China, that's why we consider DocShipper China as your best partner. If you have some difficulties in finding a trusted supplier, DocShipper China will help you in the sourcing step in order to find a reliable partner.
DocShipper China's process is a little out of the box as it does not proceed the same as the traditional companies. We are in a direct link with both parties, which are the buyer and the seller.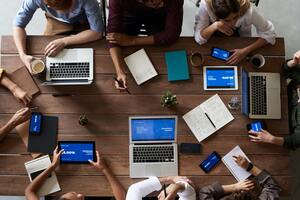 In order to achieve your goal, our team takes the first step to specify the project by taking the specifications of the product you need and the quantity. Then they check if the product meets the requirements of their client in terms of pricing, customization of your product, and how to do it...
The final step is about audit and standards, in which our specialist will check all the documents provided by your supplier to make sure that everything complies with the law.
DocShipper Advice: To find the supplier that matches your requirements, DocShipper China can help you do this thanks to its qualified sourcing services. Contact us, our experts will be thrilled to help you. 
Ningbo's fiber optic manufacturers
Ningbo is a Chinese city near Shanghai and Hangzhou that has the largest port in the world called Ningbo-Zhoushan.
And as international trade is highly active and stimulates production, as a consequence, there are innumerable factories nearby. In addition, fiber optic production is highly concentrated there.
Usually, a canton produces a type of product, and the size of the fabric ranges from dozens to hundreds of workers. But due to the severe homogenization of regional products, price wars are frequent and generally end at the expense of quality. As no one can carry out business at a loss, orders that are too cheap to be profitable will be poor in raw materials.
In Zhejiang and Jiangsu, there are many small companies and family workshops; their administration is not as standardized as that of large factories. As a result, the product's quality becomes more elastic.
So this is a serious selection to choose a reliable supplier of long-term fiber optic products.
The most well-known example in this scenario is the fiber optic closure, also known as an "optic splicing closure," which is a device designed to provide room and safety for optical fiber cables and is typically installed underground or on the telegraph.
Due to the complex working environment, there are many requirements for waterproof, leak-proof, and anti-corrosion.
DocShipper Alert: You have to be too picky to choose the ideal supplier to not be a victim of fraud, and that is what DocShipper China guarantees to its clients. Contact our experts, and we will help you source the right supplier. 
How to find a reliable junction box supplier? First, you need to understand the requirements of your building environment for the product or the requirements of your market for the product. You should know the average listing for similar products. If you are a professional, you must be familiar with the cost of production materials or accessories, and you can provide the factory with product standards that meet your needs.
You can then negotiate with the manufacturer to give them a reasonable profit based on the known price. Don't trade blindly without knowing the cost or price. Otherwise, even if you come to an agreement, the final product may not meet your needs for the product.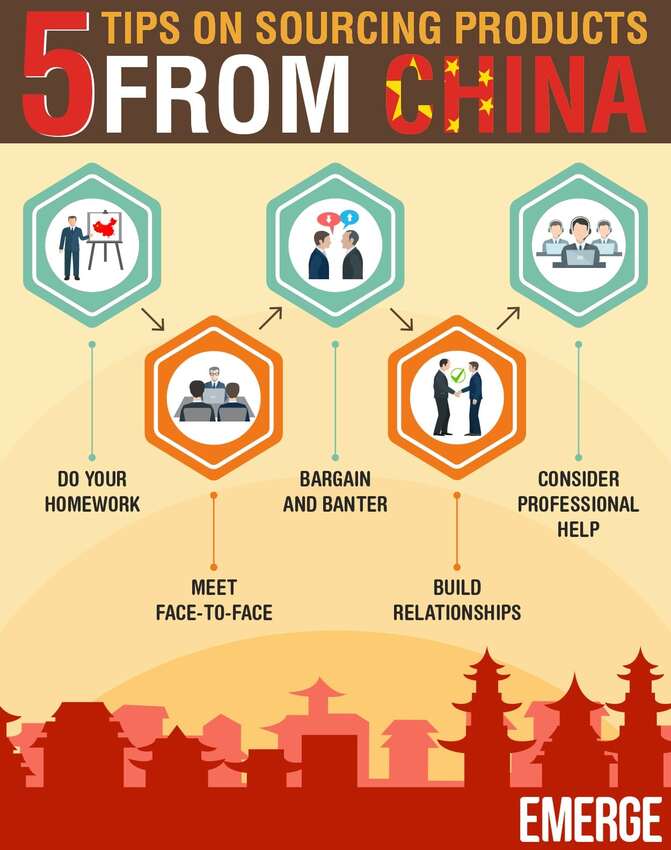 Tangshan's fiber optic manufacturers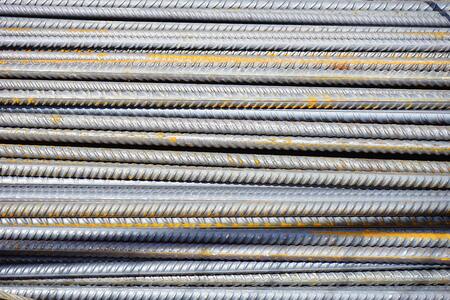 Tangshan is China's "steel city" with a large steel output. Its production of steel products exceeds that of the entire United States. Tangshan's major industry is the steel production industry. Due to the high proportion of the transportation cost in the raw material cost, the transportation cost of heavy steel is relatively high. Therefore, the closer to the steel production area, the lower the cost of raw materials.
In Hebei Province, optical fiber communication equipment products with price advantages include ODF, patch panels, other steel accessories, and others.
DocShipper Info: I'm sure you're now perplexed about which manufacturer is best for your company. Is the location Shenhezen, Ningabo, or Tangshan? Don't worry, DocShipper's sourcing specialists are here to help. It relies on its extensive network to offer you the best manufacturer for your requirements. Fill out this form to get in touch with us.
Conclusion
Of course, these three cities are only part of the main fiber optic equipment manufacturing cities in China, and there are some very good fiber optic equipment suppliers in other cities, such as Wuhan, Chengdu, Hangzhou, etc. 
In the end, we could say that choosing the right supplier for your business is based on your business model and size while optimizing the fiber optic communications equipment supply chain is a long-term process that requires selecting and shifting from suppliers using a variety of decisions index. Then there is collaboration, communication, and feedback to eventually form a mutually beneficial strategic partnership.
To help you find the best supplier in China, we have created a sourcing service. Don't hesitate to take advantage of our service and then win time and money. Contact us if you have any questions.
FAQ | How to find a trustworthy fiber optic manufacturer in China
How to find the best fiber optic supplier in China ?
Choosing a fiber optic supplier in China should be very selective, and it takes three steps to find the ideal supplier which is:
Project specification: it consists of fixing your product specification and requirement.
Provider Search: mainly focused on matching the requirements in terms of pricing, product customization, type of contract (ODM - OEM), analyzing the product quality…
Audit and standards: verifying legal documents provided by the supplier.
Negotiation: it mainly focused on four subjects which are pricing, caution, terms of payment, delay, and capacity of the production.
And to make things easier, DocShipper China is the best solution for this due to its expertise in this field at its unique service.
What is the stratification of fiber optics suppliers in Shenzhen?
Fiber optic suppliers in China are divided into two categories: The first one includes big companies like Huawei and ZTE with impressive technology, excellent quality, and after-sales caution, and the second one is about small businesses which aren't well known, but provide high-quality in low prices trying to brand their products, which help the payer to gain a big profit.
What are the main characteristics of Tangshan's fiber optic ?
As Tangshan is the "steel city" and steel is an important component in fiber optic so manufacturing of fiber optic in this city should be at a high-quality level. Added to that steel shipping has a high cost and as Tangshan has its own high-quality steel then optical fiber is of high quality and reasonable cost.
What is the best Chinese city in the field of fiber optic?
There is no city better in the other in this field, but it depends on the buyer's requirements and his interests; each city of them has her own characteristics, for example, if the buyer needs high-quality fiber optic at a low price it will be Shenzhen, if he needs direct access to a port to facilitate the shipment process it will be Ningbo, but if he wants high-quality steel in the fiber optic Tangshan will be his best option.
DocShipper info: Do you like our article today? For your business interest, you may like the following useful articles :
DocShipper Advise : We help you with the entire sourcing process so don't hesitate to contact us if you have any questions!
DocShipper China | Procurement - Quality control - Logistics
Alibaba, Dhgate, made-in-china... Many know of websites to get supplies in Asia, but how many have come across a scam ?! It is very risky to pay an Asian supplier halfway around the world based only on promises! DocShipper offers you complete procurement services integrating logistics needs: purchasing, quality control, customization, licensing, transport...
Communication is important, which is why we strive to discuss in the most suitable way for you!