Solar energy is potentially the world''s most exciting renewable fuel resource, and China is bringing affordability to the table. While the world's solar energy capacity is so far constrained, the industry has expanded at an incredible rate during the previous ten years. This article covers the core technological features of solar panels and the factors to be considered while selecting a solar panel producer in China. It also introduces key market regulations, anti-dumping obligations and trade exhibitions for solar goods.
Specifications of solar products
China's producers are used to producing goods in accordance with the specifications of their buyers. But the solar market is a little uneven because personalization of products is not usually required. Solar panel vendors produce their products according to a predefined list of product requirements.
However, not every supplier produces the exact same level of quality of solar modules. The following is a compilation of the most elementary product specifications that we follow.
 Front (specify busbar and coating)

 Rear (specify busbar and substrate)

 Mobile efficiency (e.g. 17.2%)

 Number of cells:

60 cells per module (6 x 10 )

 Cell dimensions

 Solar panel dimensions

 Solar panel weight

 Power rating

 Maximum voltage

 Maximum current

 Operating temperature range

 Maximum load capacity

 Cable capacity Brand and connector 44 (stand-alone components must also comply with product safety regulations)

 Cable length

 Output tolerance

 Frame material

 Filling factor
Final product specifications are given by the supplier's increase, but if you have special needs for performance, you may begin by developing a brief checklist of core quality specifications and asking your suppliers to suggest suitable products. 
Efficiency loss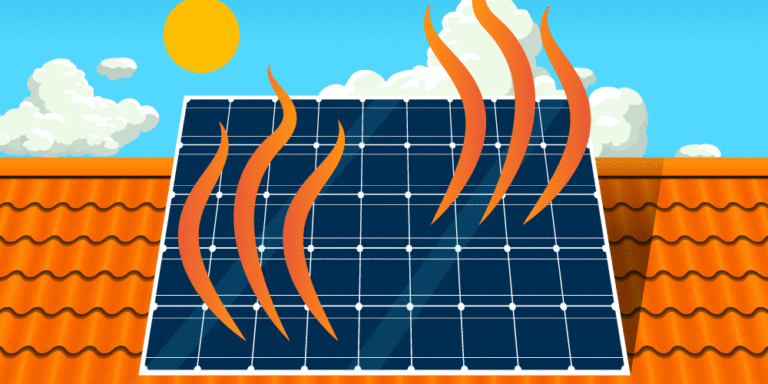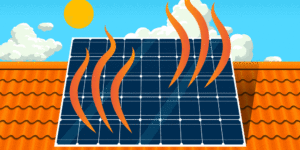 The majority of Chinese producers provide a 25-year guarantee. Nevertheless, the estimate includes efficiency loss (input vs. output). According to claims made by many providers, solar modules will produce between 90% and 95% of their capacity within the first ten years and between 80% and 85% in the next 15 years. However, few if any Chinese providers can provide performance statistics to support these assertions in the past.
Components of the system
There are basically 2 groups of constituents: 
the

panel components

such as connectors, trackers, and fasteners, 

power components

such as inverters, DC circuit breakers, and meters.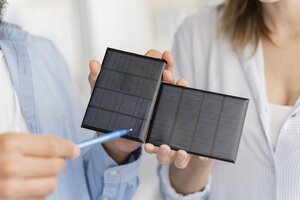 Please note that even stand-alone parts have to comply with national or market regulations on electrical safety. Most solar panel manufacturers in China supply all necessary system components, but you should never suppose that those items conform to your country's regulatory requirements. Many vendors are not aware that the elements used in China's solar panels are incompatible with the standards and legislation of other countries.
DocShipper info: Quality control, factory certifications, product innovation, financial terms, minimum order quantity, and more can cause issues throughout the entire development and delivery process. With its experience DocShipper can handle these problems effectively. Contact us for more details !
What type of coverage can I look forward to?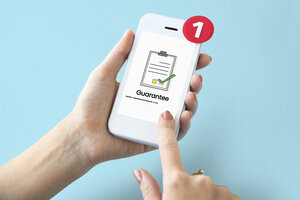 Many vendors of solar panels will say that they offer warranties of a year or longer. Bear in mind that this isn't a guarantee in itself.
At the very best, the manufacturer will ship replacements and shrouds if they break or fail to work in a certain period of time.
That's because the vendor does not cover the air freight cost. This may be more expensive than the domestic cost of purchasing the parts.
In other words, we have to control the quality before we ship the solar panels. As there is no way to make the supplier give you an unconditional reimbursement or a free replacement.
Which MOQ for solar panels in China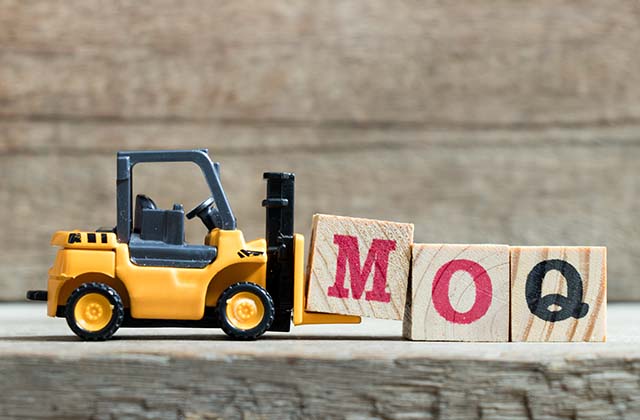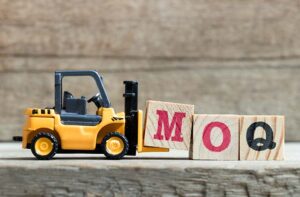 Most solar panel plants in China determine the minimum order quantity (MOQ) based on the effectiveness (W). For example, a supplier may define the MOQ as 10,000W.
If the mean power per solar panel is 120W, then 83 solar panels should be ordered.
Some suppliers have MOQ requirements that are much lower or nonexistent. Most manufacturers offer a lower MOQ when ordering regular models.
Docshipper info: searching for a reliable source, but it seems time-consuming and exhausting to test all the suggested ones! We're here to help;
We now have a catalog of 3000 vendors as a result of our experience, which includes daily checks. We can be at ease regarding the service and product's quality thanks to our relationship and mutual trust.
 We find, negotiate, control, deliver, you sell! Contact our experts for a free quote.
May I request samples of the products?
It is possible to order product samples from almost all solar module suppliers. You can directly place orders for samples at Alibaba or Globalsources.com.
Please review all technical specifications before ordering a sample.
Anti-dumping tariffs
The following is a quick overview of the present situation in the U.S., the EU and India
United States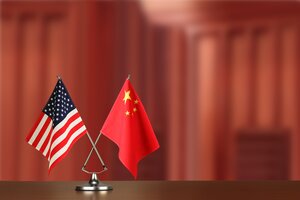 Back in 2012, the U.S. International Trade Commission imposed anti-dumping tariffs on solar modules made in China. Before that, the anti-dumping duties were not applied to solar modules made with cells produced out of China. Since June 2014, however, these products were also required to be subject to anti-dumping charges. Prices differ by producer and range from 18.56% to 35.21%.
 European Union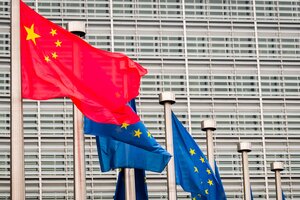 The EU launched an investigation in late 2012. Ultimately, anti-dumping duties were not imposed on Chinese-made solar panels. Instead, the EU and China agreed to set minimum price levels for solar modules. European importers therefore do not have to worry about anti-dumping duties on imported solar modules.
 Europe liberalizes Chinese solar panel imports
The import of Chinese solar panels into Europe, which had been regulated by surcharges since 2013, is now free. As of September 4, there is no longer a mechanism to protect European manufacturers from falling Chinese PV prices.
European solar panel manufacturers have to step up their creativity to survive. With the lifting of all restrictions on Chinese solar imports, the European Commission has presented serious obstacles in their path. But it saw fit to protect itself back in 2013 by taxing solar modules from the Middle Kingdom. Devices imported below the floor price of € 0.56 per Watt may therefore be subject to a tax of up to 64.9%.
Europe, an outlet for excess Chinese production? 
The Commission considered that the end of these restrictions would be in the interest of the European Union's renewable energy development objectives. It would also bring import prices in line with world market prices.
As a result, the fill has been open since September 4. China, which has decided to limit ground-mounted solar installations, has a production surplus of 30 gigawatts. The flow of cheap panels, which cannot be sold in the United States due to protectionist regulations and will soon no longer be available in India, could be directed to Europe.
European manufacturers, represented by the European association Prosun, say the decision will cause "severe damage" to the industry, given its modest output of about 7 gigawatts. Their calls for an extension of import tariffs have gone unheeded. Some companies are considering filing a complaint with the European Court of Justice.
 India
An anti-dumping duty is levied on solar modules imported from China, Malaysia and the United States. The tariff rate for solar panels manufactured in China is 100% to 110%.
Solar Panel Exhibits in China
 Attending a trade show is an inexpensive way to meet leading industry suppliers and compare products and prices.
 SIPE solar exhibition
As the name suggests, China International Solar Power Generation Products Expo (SIPE SOLAR EXPO) only focuses on solar power products. It takes place every year in Nanjing, the capital of Jiangsu province.
 SNEC PV Power Expo

SNEC is a major supplier conference and exhibition held every year in Shanghai. It has been in existence for over 10 years. Click here for more information about SNEC PV Power Expo.
Docshipper info:Are you looking for a Chinese solar panel manufacturer? DocShipper will find the right partner for you, negotiate with them and organize the transportation of the freight regardless of the logistical difficulties. Contact us to receive a free quote in less than 24 hours.
Canton Fair Phase 1
Canton Fair is China's largest trade fair, held in Guangzhou, Guangdong Province. Held every year in April and October. Click here for more information about Canton Fair.
 Hong Kong Electronics Fair (Spring Edition)
This exhibition is organized every year in Hong Kong by HKTDC (Hong Kong Trade Development Council). At the HK Electronics Fair, you can find suppliers who manufacture and sell various solar products such as: 
photovoltaic solar cells

Solar cells

Solar Chargers

Solar heaters

Solar lights

Solar PV (photovoltaic)

Photovoltaic solar batteries

Other solar products
Do you intend to purchase Chinese solar panels?
Making a plan into a final product might be difficult. We are here to walk you through the following phases to help you manage the entire process, from specification to sampling to quality control: Examples of Solar Panel Labels
Send us a thorough list of the products you need, please. We'll be glad to respond. We will get back to you with a quote as soon as we can. We are professionals at sourcing from China. Utilize our services to save time and money.
FAQ | How to Import Solar Panels from China? [Guide]
Does the US buy solar panels from China?
While U.S. imports of Chinese solar panels have declined 86% since the tough 250% levies were introduced in 2011, dwindling to under $400 million worth of equipment from $2.8 billion, imports from the four Southeast Asian countries have soared 868%.
Which country makes the best solar panels?
The best value for money is offered by brands with Chinese/Asian manufacturing, such as Canadian Solar. Across brands, the best solar panels are currently being made with monocrystalline solar cell technology.
Which country makes the cheapest solar panels?
Around the globe, prices are falling and India is now producing the world's cheapest solar power, according to an International Renewable Energy Agency (IRENA) survey.
DocShipper info: Do you like our article today? For your business interest, you may like the following useful articles :
DocShipper Advise : We help you with the entire sourcing process so don't hesitate to contact us if you have any questions!
DocShipper China | Procurement - Quality control - Logistics
Alibaba, Dhgate, made-in-china... Many know of websites to get supplies in Asia, but how many have come across a scam ?! It is very risky to pay an Asian supplier halfway around the world based only on promises! DocShipper offers you complete procurement services integrating logistics needs: purchasing, quality control, customization, licensing, transport...
Communication is important, which is why we strive to discuss in the most suitable way for you!