You want to transport products between China and Vietnam, but you want to know more in terms of transport mode and regulations? Good news! DocShipper has created a "destination guide" for you. This guide contains all the important information you need to know about transporting goods between China and Vietnam.
Please note that we offer services for all shipping methods (air, sea, rail or road).
Our logistics experts study each of your requests according to your needs and determine the most appropriate transportation method for your project.
Enjoy your reading!
The different methods of transportation between China and Vietnam?
In this guide, we will explore the different shipping methods available between the two countries: air freight, road freight and ocean freight. We'll compare the three different options, and provide multiple tips for preparing your shipment.

Sea freight from China to Vietnam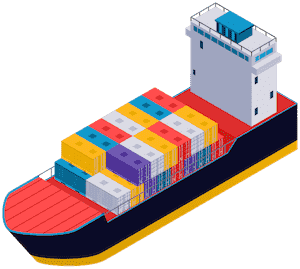 DocShipper Tips: If your shipment is larger than 2 CBM, you don't have urgent deadlines, and your goods are far from the Vietnamese border, then sea freight is the best option.
Note DocShipper: If you have any questions regarding the shipment of your goods, or if you would like a quote, please contact our experts.
Ocean cargo between China and Vietnam
Sea freight is the most common method of shipping goods. Indeed, this type of transportation is the cheapest method.
Also, China is the first trade partner of Vietnam. Indeed, nearly 35% of Vietnam's imports came from China in 2019, and more than 18% of Vietnam's exports were shipped to China. Moreover, most of these goods were shipped by sea freight.
For more details about sea freight, please visit our page dedicated to this topic: sea freight services. 
The main shipping seaports in China
Port of Shanghai
Ranked as the largest city in China, Shanghai is home to over 26 million visitors. To supply its population, as well as the entire hinterland, the port of Shanghai sees nearly 36 million containers pass through its port. This represents, in 2019, nearly 1.3 billion tons of goods.
Port of Ningbo
Located in the heart of Zhejiang province, south of Hangzhou Bay, the port of Ningbo is qualified as the first port in the world in terms of volumes handled. The port of Ningbo was born in 2006 from the merger of the two Chinese ports of Zhoushan and Ningbo. Today, this merger allows the transit of nearly 1.5 billion tons of goods per year.
Website: Ningbo port
Port of Tangshan
Known as the fifth largest port in the world, Tangshan Port also the most important port in Hebei Province. In 2019, 820 million tons passed through this industrial port. Located in the heart of the Bohai Sea shores, Tangshan Port has a strategic location to supply the Northeast of the country.
Port of Tianjin
In 2015, this port experienced a terrible tragedy. Indeed, tanks that contained chemicals exploded, causing a huge fire. This disaster caused the death of several dozen people, which significantly slowed down the activity of the port.
However, the port has been rebuilt, to allow some 900 million tons of goods to transit through the port in 2019.
*We can also mention other smaller Chinese ports that can also receive cargo ships: Shenzhen, Guangzhou, Hong Kong, Qingdao, Xiamen, Tianjin, Tangshan, Taicang...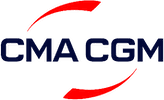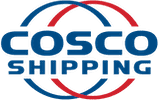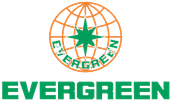 Transit time between China and Vietnam ports
Check below the average time (in days) from Vietnam to China in different areas.
| | | | | |
| --- | --- | --- | --- | --- |
| | Saigon | Da Nang | Port Cam Pha | Ba Ngoi |
| Shanghaï | 4 | 4 | 4 | 3 |
| Ningbo | 4 | 5 | 4 | 4 |
| Tianjin | 5 | 5 | 4 | 4 |
| Qinqdao | 6 | 6 | 5 | 5 |
| Canton | 5 | 5 | 4 | 4 |
| Hong Kong | 6 | 6 | 5 | 5 |
| | | | | |
These different transit times are given as an indication. It also does not include the entire shipping process, but only the transit time by sea freight. These estimates do not include possible delays, customs clearance or delivery to the final destination of the product. 
What container can I choose for shipment between China and Vietnam ?
There is different kind of containers, so you will find them below : 
20'GP, 33 cm3 capacity, 20 feet container for general purpose

40'HC, 76 cm3 capacity,

40 feet high cube container

40'GP, 67 cm3 capacity,

40 feet container for general purpose
When the goods are less than 14 CBM, the shipment will generally be done by LCL. When the goods are more than 15 CBM, then it will be better to take a whole container (FLC), even if it is only half full. This will be more advantageous in terms of price.
LCL: Less than Container Load
Consolidation is the name given to systems that allow goods from multiple customers to be grouped together in a single container, with the final destination being a single port. This system is suitable for shippers whose goods do not fill an entire container.
Thus, you will only need to pay for the space needed for your goods in the container, instead of the entire container. This means that it is relatively cost-effective for small shipments.
In this case, the LCL principle will be interesting in the following cases: 
You wish to group your shipments with other shippers in a single container
Your goods to be shipped have a relatively small volume to use an entire container
You want your goods to be delivered to multiple recipients
Your goods are too heavy to use air freight, so this way of shipping will not be cost-effective compared to ocean consolidation
DocShipper advice: LCL is suitable with all of our handover mode: Door to CFS; Door to CY; Door to Door; CFS to CFS; CFS to CY; CFS to Door; CY to CFS; CY to CY; CY to Door.
CFS: Container Freight Station: A CFS is a specialized warehouse for the grouping and ungrouping of goods.
CY: Container Yard: Refers to the transporter's port or terminal where cargo is shipped and the delivery port or terminal where a consignee will accept the merchandise.
 FCL: Full Container Load
Full Container Load (FCL) shipping is a means of delivery by full container. This container belongs to a single customer, from the loading of the goods to the final destination.
Thus, the container being sealed from A to Z, the handling will be reduced, and the loads less important. This type of transport is used in particular for the purchase of goods in very large quantities.
This method is also the most economical way of transporting large volumes of goods. It is also the safest. This method is also advantageous for containers that are not completely filled, from 15 m3. The costs will indeed be lower than using the LCL method.
DocShipper tips: This shipping method will be used for shipments with a volume greater than 14 CBM. The cost will be cheaper, even if the container is only half full, because of the lesser handling. It is also the safest method.
What you should be paid attention to when choosing LCL
In some cases, the clearance of goods is affected. This is particularly the case when product restrictions are in force in some countries, but not in others. This may be related to the politics of the countries, or to the terms of trade, or to the regulations against these countries in the importing and exporting country. It is necessary to be vigilant, because a good confronted with a particular regulation can affect the other goods, transported in the same convoy.
Here are the different points on which it is necessary to be vigilant:
Customs clearance: If certain documents are missing for a commodity in an LCL container, the goods carried in the same container will also be affected, if the container is detained by Customs authorities. This will disrupt the customs clearance process for the entire container.
Complete documents: The consignor should make sure that the packaging, the port of destination, weight, quantity, the name of the goods, size, specifications etc should be correct with the situation and on the documents.
Consistency of goods

:

The correct data must be communicated at the outset, because if the weight is wrong and the goods are overloaded, there will be repercussions on the container, such as damage to the cargo or accidents.

Temporary changes

: Actual cargo conditions are monitored in real time by operators and shippers, as changes can be made between loading and vessel departure. Therefore, shippers will need to contact each stakeholder to ensure that the process is working properly.
Professional LCL companies have the role of controlling the characteristics of the cargo before it is packed. They are also required to determine if adjustments are necessary and to anticipate what may be affected by various factors after the cargo arrives in port. In the event of potential difficulties, the parties must be consulted to resolve the issues.
Door-to-door shipping is the most convenient shipping method: we supervise the entire shipping process, from the door of your goods to the final destination of the product. 
How much does sea freight between China and Vietnam cost?
The transportation time between Vietnam and China varies depending on the date of departure of the goods, but also on various parameters. That's why we can't offer you a fixed price.
You benefit from a team of specialists who make free quotes for you, so don't waste time and fill out our online form, with as much information about your shipment as possible, we will quickly give you an answer about the quote. 

Air freight from China to Vietnam
DocShipper Tips: If your shipment is smaller than 2 CBM and you have urgent deadlines, then air freight is the best option.
Note DocShipper: If you have any questions regarding the shipment of your goods, or if you would like a quote, please contact our experts.
There are 2 categories of Air Freight
After mentioning sea freight, which is the cheapest, but also the most time-consuming method of transportation, we will discuss air freight. More expensive, it is the most accurate and fastest method of transportation.
Here are the two options for air freight :

Why do we choose air transport?
Air transport offers many advantages that sea transport lacks, including reliability, simplicity and low cost of packaging, but above all speed. These are advantages that no other type of freight can compete with (The transit time is generally a few days).
International air freight uses the volumetric ratio, which is a ratio of 6,000 cubic centimeters to 1 kilogram, with the actual load expressed in kilograms. Although air freight is most often more expensive, international air transport offers advantages for shipments that no other type of transportation can compete with.
What is volumetric weight ?
The price of air freight varies according to weight and volume. If the cargo to be transported is small in volume, but relatively heavy, then the price will be calculated according to the weight.
However, if the volume is high, but the weight is low, the price will be calculated according to the volume.
 Volumetric weight = (length cm * height cm* width cm) / 6000
The weight by volume and the weight gross are taken into account to determine the weight to be invoiced for a given commodity. The highest value will be chosen.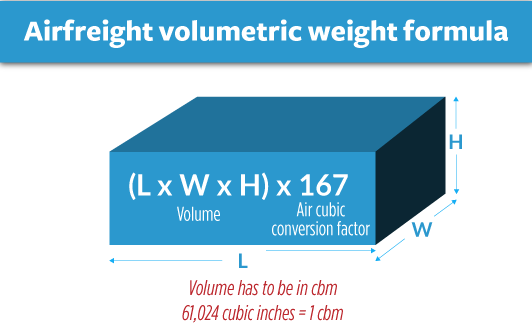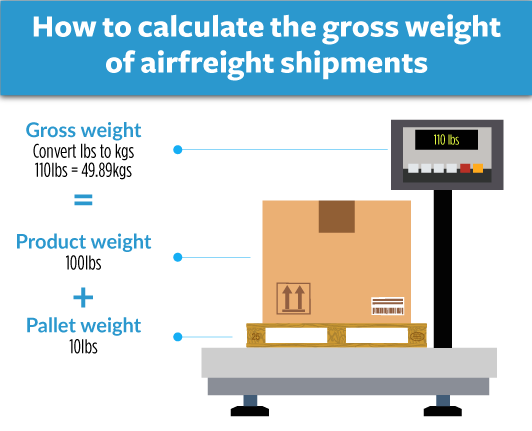 DocShipper Tip: Find the information you are going to need for your business and if you have any questions please contact us directly: Rail freight
Door-to-door delivery between China and Vietnam
Tired of shipping procedures? Having to choose between the right mode of transport, then between the right FCL or LCL container option, by the right traditional or express airway option, taking care of these shipments yourself is sometimes complicated. At DocShipper, we offer a door-to-door service. We pick up your goods from your door, prepare the necessary documentation for transport, and then deliver your goods to the final destination. This also includes the customs procedure.
For all inquiries regarding door-to-door transportation, please feel free to contact our experts using our online form.
How door-to-door services are helpful?
Our door-to-door service allows us to smooth your transportation from A to Z. Our collaborators, present in China and Vietnam, will be able to be present on the spot in order to avoid any additional cost, or any delays of delivery, which can be caused by errors of communication between the various actors of the delivery process.
The customs clearance will be entirely mastered by the skills of our collaborators with the local Chinese and Vietnamese customs.

Customs clearance between Vietnam and China
When a product is imported, exported or in transit, it must be declared to the customs authorities upon entering or leaving the country's customs territory. This is called customs clearance. Thus, the declarant or the owner of the goods will be able to recover his goods only after having fulfilled their obligations or accomplished the various formalities, whether it is in terms of control, taxation or formalities.
Also, each of the transports carrying goods, whether for import, export, or simply transit must be declared in customs, obtain a customs authorization and meet all the formalities.
Categories of tariffs
There is a tax levied by the state on articles and merchandise entering or leaving the customs territory. In all countries, customs duties are generally taxes whose tariff is set by the highest administrative unit of the state. For countries with developed foreign trade, customs duties are often the main source of revenue for the government and even the treasury.
Tariff classification based on commodity flow 
Import duties: Levied by the customs authorities of the country importing the goods entering the customs territory from abroad, the import duties are in accordance with the customs tariff code.
Export tariff: Levied by the customs of the country exporting the goods, the export tariff is paid by the exporter.
Transit Tariff: Also known as the pass-through tariff, the transit tariff represents the customs duties that a country imposes on foreign goods crossing its customs territory.
Import restriction and export incentive policies are now in place in many countries around the world. Also, countries very rarely levy transit fees.
Tariff classification based on
 tariff purpose
Fiscal Tariffs: Collected with the primary objective of increasing the country's revenue, revenue duties, or fiscal duties, are imposed on the import or export of goods.
Protective Tariff: Levied to protect the country's agricultural and industrial development, the protective tariff increases with the degree of processing of the goods. It is generally higher than fiscal tariffs and capped at the taxed price of imported products above the national tariff of similar products. However, if the protective tariff were to exceed this limit, the competitiveness of the company will be impacted.
Punitive or retaliatory tariff: This tariff is an import surcharge. It is imposed by a country on goods imported from a third country, because of commercial discrimination against it, which results in a violation of the agreements concluded between them.
Tariff classification based on tariff treatment 
Ordinary tariffs: General tariffs, also known as ordinary tariffs, are preferential tariffs put in place on goods that come from countries with which the importing country does not have an existing friendly agreement, such as economic and trade reciprocity.
Preferential tariffs: Preferential treatment is given to certain goods imported from certain countries. These rates are lower than the usual tariff rate.
What are Preferential tariffs?
Most-favoured-nation treatment tariffs
Most-favoured-nation (MFN) tariffs are a tariff treatment agreed between different contracting parties that have joined the MFN regime. The tariff rates in effect between WTO member countries are MFN tariffs. Their tariffs are lower than regular tariff rates but higher than preferential tariff rates.
Special Preferences
This means that the importing country gives special preferential treatment, either free or at a reduced rate of duty, to all or part of the products imported from a certain country or region. However, this preferential treatment cannot be invoked by other countries or regions under the most-favored-nation principle. The EFN duty rate is usually lower than the treaty rate and the MFN rate. There are both unilateral (non-reciprocal) and reciprocal forms of ex gratia payments.
Generalized System of Preferences tariffs
The GSP system, born in 1964, was approved at the very first United Nations conference on development and trade. By 1999, nearly 190 developing countries or areas had become beneficiaries of the GSP scheme of industrialized countries. However, the proposed rates are lower than the MFN tariffs.
Preferential tariffs are usually implemented between different countries that have signed international treaties or agreements, such as trade agreements or friendship agreements, with the objective of increasing friendly trade that strengthens economic cooperation between the two countries. If you have any questions about importing or exporting to any country, please do not hesitate to contact our experts!
How to calculate customs duties and taxes?
Having an overview of the overall costs of your shipment, which includes not only logistics services, but also customs clearance procedures and all related taxes and duties, is very important.
In order to check each of these duties, you just need to know the HS code (Harmonized System) of your product. Each member of the World Trade Organization uses the same codes, unique for each product.
The Harmonized Commodity Description and Coding System: HS code
Covering nearly 95% of world trade, the HS Code is used in 207 countries. Designed to uniquely and methodically classify products, this process was created to recognize the product simply by its code, and also to know the taxes and customs duties easily. Thus, each good is assigned a number, consisting of at least 6 digits. The HS code also allows to make statistics as well as comparison offers of the different relevant trade flows.
The composition of an HS Code is as follows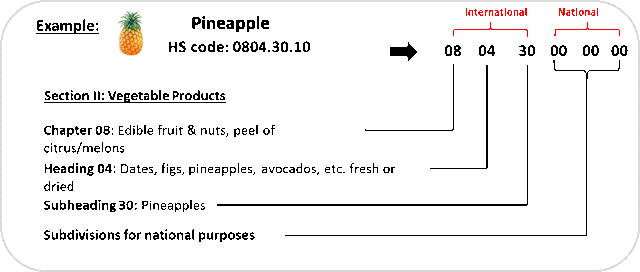 How do I find the HS Code?
There are several ways to obtain the HS code for your merchandise. The most efficient method, which is also the easiest, is to contact your supplier directly. If the supplier is not able to send you the HS code, it shows a lack of reliability of the supplier (unless the supplier has a very small infrastructure and is not familiar with the whole export process).
If this is the case, you can still turn to websites that will help you get the code.
To do this, just enter a keyword in the search bar and then look at the different results you get.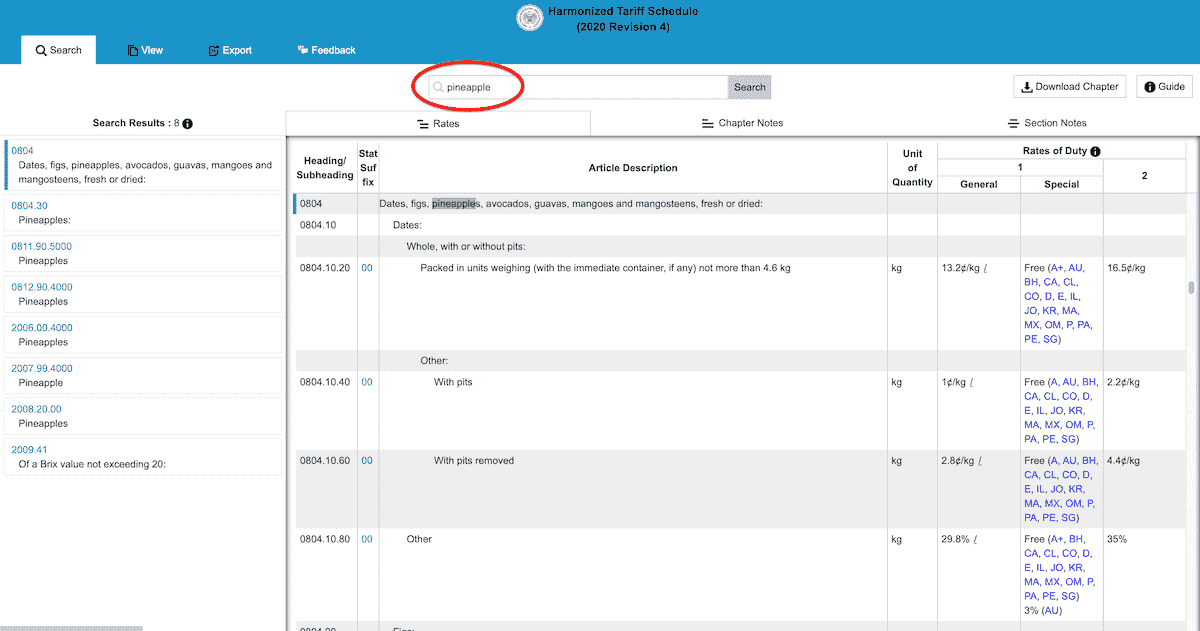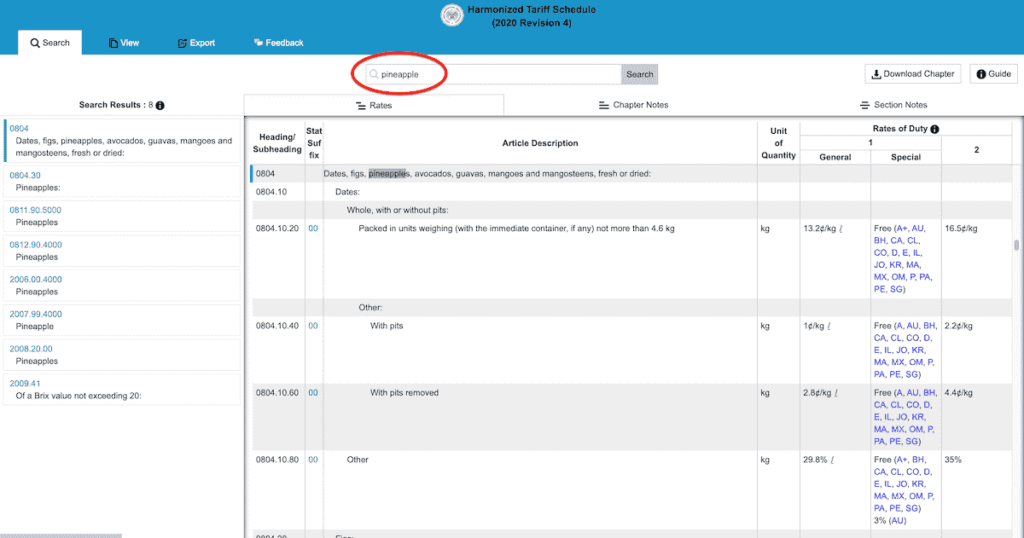 Calculate applicable tariff with the HS code
Once you have your HS code, it is now time to check the tax rate you will have to pay for your shipment. To do so, follow these steps:
Duties and taxes from China to Vietnam
You must first go to the website of the Vietnamese customs authorities : Vietnam customs tariff
You have to fill your information (we will fill here the origin country and HS code, here is China) :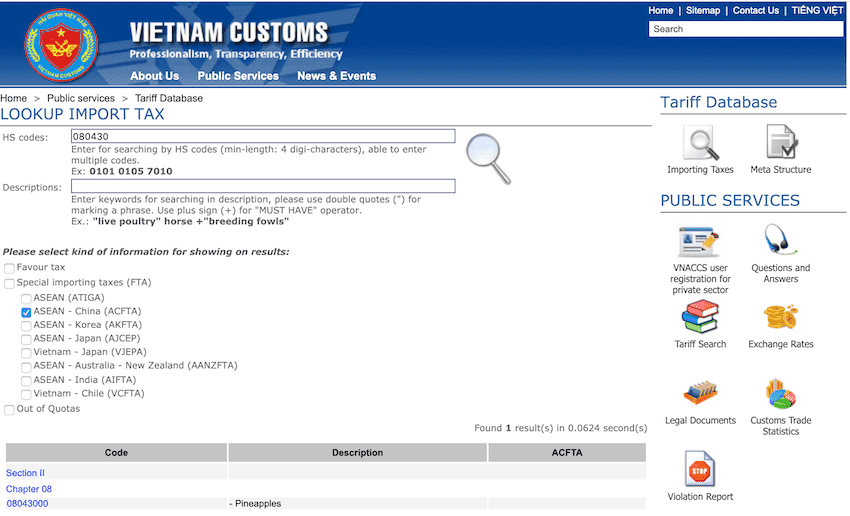 When you have done this, click on the search icon to access a page like the one below:
Interpretation of customs tariff in Vietnam
You can see on this picture that there is a "Free Trade Agreement" (FTA). This agreement exists only with Japan. Indeed, when you import this type of goods in Japan (pineapple), you will have to pay duties and taxes amounting to 12.5%. If the same product came from another country, such as China, these same duties and taxes would be 30%. 
Duties and taxes from Vietnam to China
For shipments from Vietnam to China, go to the website of the Chinese customs : Chinese customs tariff.
First, the HS code must be entered on the following page: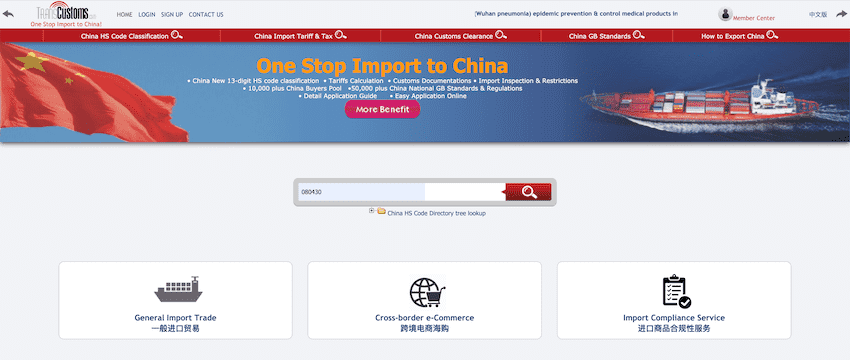 To proceed to the next step, click on the "Search" button. This is the page that should appear:

3 categories can be distinguished:
Customs declaration
landed cost calculator
import tariff and tax
Let's focus on the tariffs and import taxes in China :


Landed cost calculator in China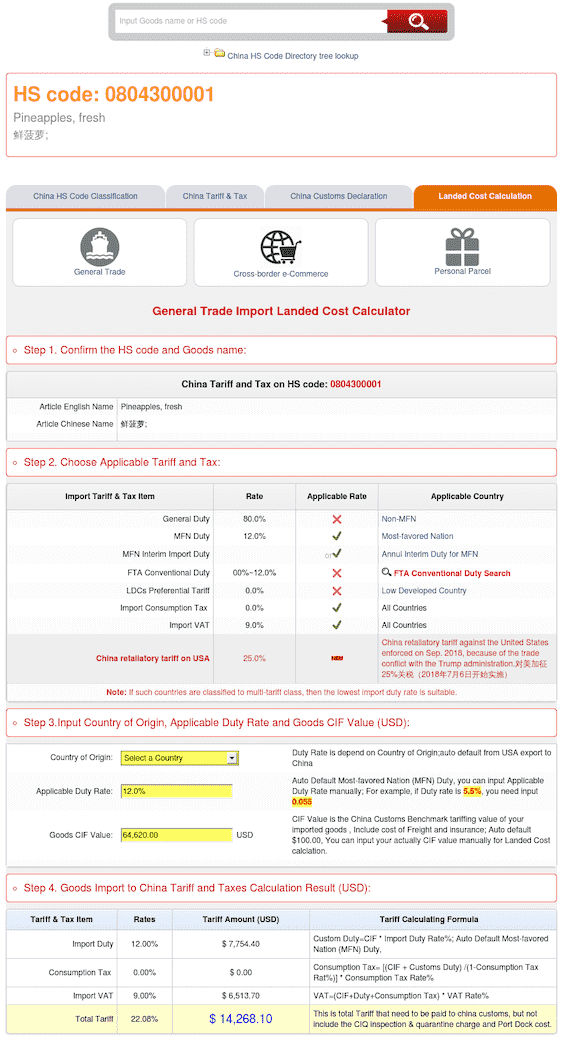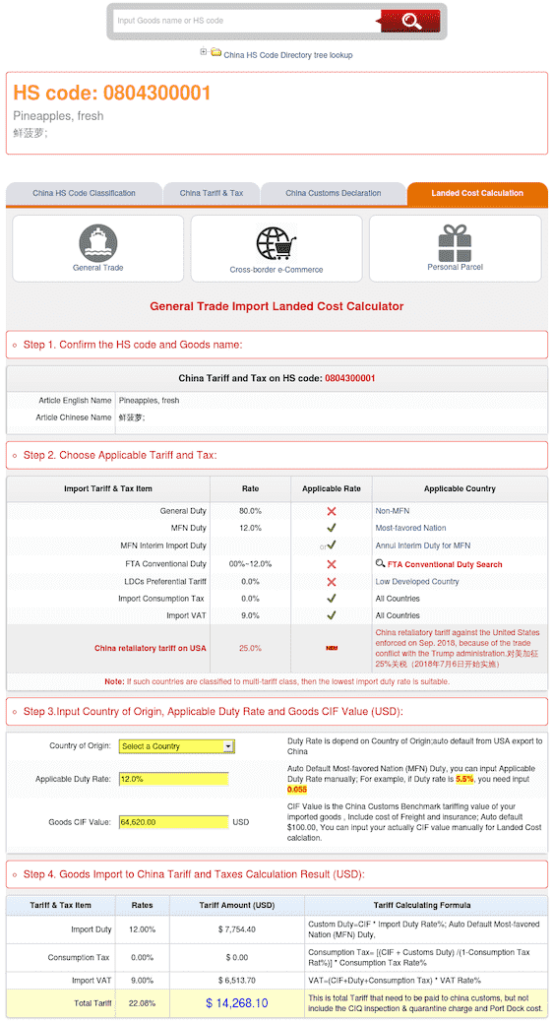 Customs vs. Customs clearance: Does Docshipper charge them?
We take care of the entire shipping process, including customs clearance of your goods. We help you collect the documents and make the process smooth.
Customs fees are given by the state where your goods are located. No agent has the right to charge customs duties.
Procedure and customs contact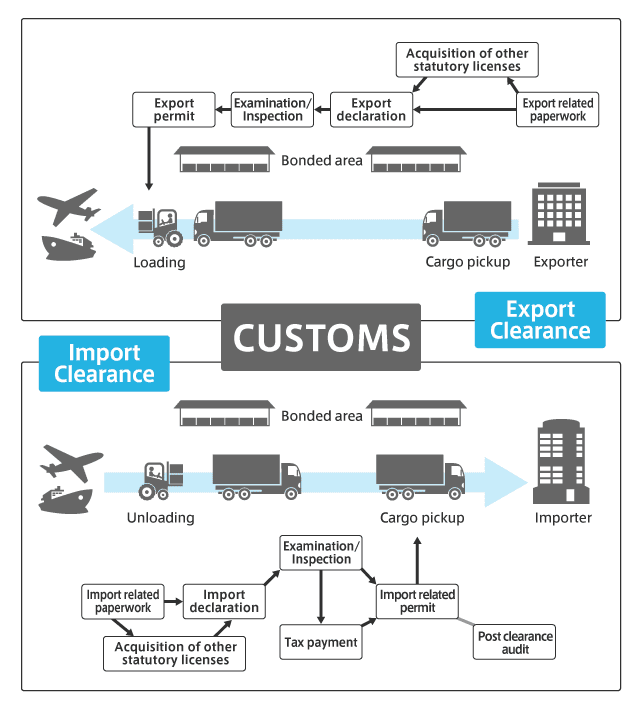 Required documents
Bill of Lading
The bill of lading is issued by the agent or carrier. It certifies the receipt of specific goods, which allows the products to be transported to a certain destination and delivered to the consignee of the document. It is actually a proof of the contract of carriage, and also serves as a receipt for the goods. It contains the following information: consignee, shipper, place of receipt, notified party, port of loading and unloading, place of delivery, measure, gross weight, date and place of issue, and is signed for the carrier.
Packing List
A packing list provides information on the invoice number, issuer, type of package, description of goods. It must also match the declared bill of lading.
The letter of credit must be presented to the export companies as it is a document for the payment of foreign currency. It is one of the additional documents that are added to the list of measures and weights associated with the invoice. They list the totality of the packaging and their characteristics, as well as the different weights. These documents will be used by the buyer to control the nature and size of the shipment and the customs acceptance of the goods.
Certificate of Origin
This type of document can only be issued by a notary agency, the government, or the exporter to prove the origin of the goods. The certificate of origin contains details on: the number and brand of the goods; the name and address of the importer/exporter; the name of the goods; the mode of transport and route; the weight and the quantity, etc.
Restricted and prohibited products
Before importing products, be sure to check the list of prohibited or restricted products :
Restricted Products
Antiques
Artwork
Cosmetics
Non-Perishable Food
Alcohol products
CITES (Convention on International Trade in Endangered Species of Wild Flora and Fauna) goods
Drugs, Prescription and Non-Prescription
Agricultural products; i.e., cheeses
Prohibited products
Pornographic and obscene
Narcotic drugs
Antiquities
Counterfeit
Aeromodels
Maps and litterature with incorrect Indian boundaries
Chemicals mentionned in Schedule1 of the Chemical weapons convention of UN 1993
Indian ancient coins
Wildlife products
If you have any questions or concerns on this subject, please do not hesitate to contact our team of experts!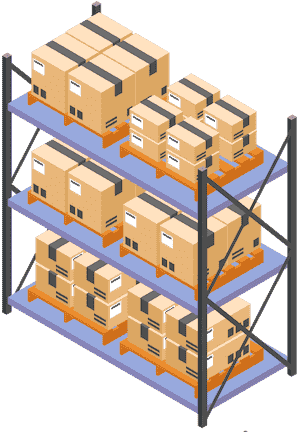 Warehousing and storage
Strategically located near major cities, DocShipper warehouses store your goods for as long as you want. We also offer a container optimization service, whether you want to fill an entire container or ship your goods using the groupage method.
Check our page: Warehousing services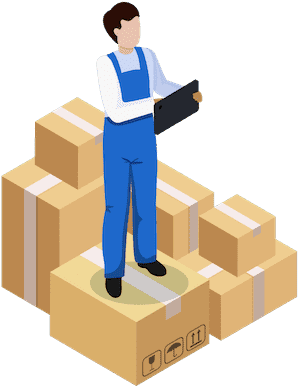 Packaging and repackaging
In order to guarantee perfect protection of your merchandise during storage and to secure it during shipment, DocShipper offers a packaging and wrapping service.
Our partners, present on site, offer their professionalism in order to provide the best possible repackaging service. We can also provide you with materials for your goods, such as pallets, cartons, crates and adhesive tape.
Check here : Packing Services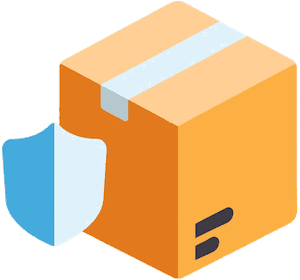 Transportation insurances
Typical calculation: premium rate x amount declared
The insurance rate varies depending on the nature of the goods, but also on the insurance company and the method used to transport your goods. Increasing the declared value by up to 20% will allow you to cover more goods, but also possible damages.
More info on our dedicated page: Insurance services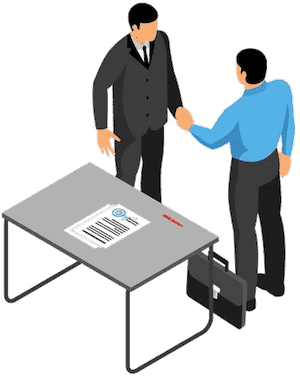 Supplier Management in China
Upstream of your shipments, we can offer you a Sourcing service. This service includes product research and contact with the supplier. We make sure that the certificates of conformity are up to date, in order to ensure the approval of your goods in the country of import. Our department will also supervise a quality control on your products, and check the quality, condition and packaging of the goods.
Also note that our experts are fluent in English, French and Mandarin. So you won't have any bad surprises when your goods arrive.
Check here : Sourcing Services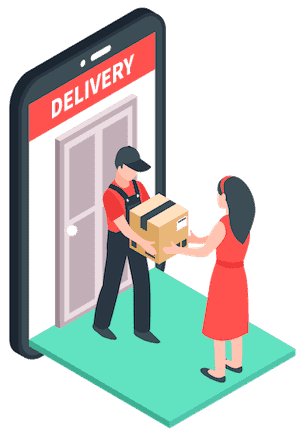 3PL Service
Packaging / Ordering and Labeling: Strategically located in Camporosso, Italy, our warehouse in the heart of Europe will save you time, storing your goods, and preparing them for all your orders. We receive all orders from all countries, then we carry out the storage, packaging, labeling, order preparation and distribution, while managing your inventory.
Delivery to the last mile: From our warehouse, we supervise the shipments of all your B to C orders. Thanks to the strategic location of our warehouse, the delivery time to your customers is 48 hours.
Check here to know more information: 3PL Services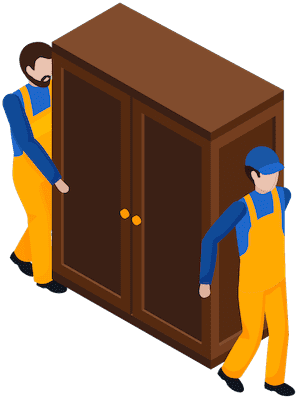 Shipment of personal effects
For all expatriations, returns from expatriation, or simply for any excess luggage, DocShipper is there to help you in all the steps! We offer a packing and wrapping service, as well as secure shipping and customs clearance by our professionals. We offer this service for any place in the world. 
Check here : Moving services

FAQ - Freight between Vietnam and China | Rates – Transit Times – Duties & Taxes
What will be the most economical way transport goods between Vietnam and France?
In order to calculate the cost of transportation, you need to be in possession of several essential pieces of information, such as the weight or volume of your goods. For all shipments, we recommend: Express air freight if your goods have a volume of less than 0.5 CBM; standard air freight if your goods have a volume of between 0.5 CBM and 2 CBM; sea freight by groupage if your goods have a volume of between 2 CBM and 14 CBM; sea freight in full container if your goods have a volume of more than 14 CBM. Rail freight is the intermediate solution to sea and air freight.
How will DocShipper manage the purchasing and import process for my products?
Our different departments allow you to manage the entire supply chain. First of all, the sourcing department will help you in your search for suppliers and products. It will control the quality of your products before shipping. Our logistics department will then supervise the entire shipping process of your goods. Finally, our 3PL department will manage your inventory, label your products, prepare your orders, and deliver them to all your European customers.
Can I consolidate my goods from several suppliers?
Of course! With our experience in the field of international transport and logistics, our experts offer you the best solution according to your needs. Thus, we can group your goods to be shipped in our warehouses. Once your goods have arrived at their destination, we will separate your goods so that each of them reaches their final destination.
How can I get a price for shipping my goods between Vietnam and China?
To get a quote and advice from our experts, contact them via our online form. Fill in as many details as possible, including departure and arrival addresses, dimensions, weight and of course the nature of the object. One of our experts will analyze your file in depth to offer you the best possible solution to your request.
DocShipper China | Procurement - Quality control - Logistics
Alibaba, Dhgate, made-in-china... Many know of websites to get supplies in Asia, but how many have come across a scam ?! It is very risky to pay an Asian supplier halfway around the world based only on promises! DocShipper offers you complete procurement services integrating logistics needs: purchasing, quality control, customization, licensing, transport...
Communication is important, which is why we strive to discuss in the most suitable way for you!