In sourcing from China there are many things new importers need to know and that is why in this article we introduce you to everything you need to know, from acronyms used in trade, how to find a good supplier, transportation methods and many more. things to be a good importer and improve your business.
How do you communicate in the world of international trade?
In the world of international trade, the vocabulary of importers is very broad and they need to know all the terms and acronyms used and which are important with regard to pricing and contractual terms.
In this paragraph we present all the important acronyms to know and that we will use for the rest of the article and therefore, if you need, just come back here.
All the acronyms you need to know
Here you are all the acronyms you need to know and their explanations:
AQL stands for Acceptable Quality Limit. And with this, the importers, using percentages, refer to the severity levels of the product defect and it is measured based on the defects that the importer agrees to and their severity.
CBM stands for cubic meter and is a known acronym but specifically for this sector it is important to know because it is used by importers, internationally, to measure freight cargo.
MOQ stands for Minimum Order Quantity. Is an acronym used by suppliers to indicate the minimum quantity of an order that the supplier can accept.
FBA stands for Fulfillment By Amazon and is a program in which Amazon takes care of the storage and fulfillment of goods and also takes care of customer service for third party sellers who can sell on Amazon.
FCL stands for Full Container Load. This means that the whole container is used to transport the goods and it is more convenient for importers to use this method because costs are added for incomplete containers and are inefficient.
LCL stands for Less Than Full Container Load. This acronym is used to indicate containers that are not full of goods and usually other LCL shipments are added to fill these containers
QC is the acronym for Quality Control. For the quality control of a product, inspections are carried out and this process includes the drafting of contracts and checklists.
RFQ stands for Request For Quotation. This request is made by importers to suppliers to ask them for an estimate on the costs of producing the goods.
Acronyms to know about incoterms
To refer to different pricing agreements between the supplier and the importer, there are many different incoterms to know and here are some important incoterm acronyms you need to know:
EXW, means Ex Works and is used when the importer has to pay the transport costs from the supplier because, in this case, once the goods are packed, the supplier no longer has any responsibility for them and therefore for all the rest must be handled by the importer.
FOB means Free On Board, this means that the supplier has responsibility for the goods only until they are loaded for shipment and therefore he is not responsible for the goods during and after the shipment.
CIF means Cost, Insurance and Transportation and is when the supplier has full legal responsibility for the goods from when they leave his warehouse until they are delivered to the port of destination.
Info DocShipper : The MOQ is set because suppliers prefer larger orders and if too small orders are placed, the overhead is too expensive and it is also set because the minimum order quantity is based on component and raw material expenses for the supplier and that they are purchased from their sub-suppliers.
Some tips for new importers
New importers usually don't know where to start, what to do and what not to do when they plan to start a new business. It's normal and in the following paragraphs we will give you all the important tips to know in order to better start your business and make it grow.
Which suppliers you shouldn't trust
The search for a new supplier is very important because the performance of your business depends on him / her because the products you will sell to your customers will come directly from the supplier and therefore to guarantee an excellent service, with quality products and excellent times of shipping and delivery, it is important to have a long-term relationship of trust with the supplier.
So, if you get offers from Chinese suppliers where they tell you that they offer you great products, of excellent quality at unrealistic prices, don't trust them as it is definitely a scam and they try to tempt you and grab your attention, using false information. So we advise you to take your time and look for a good reliable supplier.
How long does it take to wait for the first order?
Regarding the duration of production, for the first order, the normal production time must be multiplied by two or three because, being the first order, before starting to produce the product, it is necessary to go through many stages which are the definition of product projects and packaging, obtaining a sample of the product and approving the final version.
Precisely for this reason, the first order needs more time than people expect.
What costs must not be forgotten?
There are many costs to take into account but some are often forgotten and surprised when you don't get the profit margins because of these expenses.
So, to always have a profit margin, remember the costs:
of

purchases

and the

shipping costs

of samples

commissions

from the platforms you buy from such as Amazon

customs inspections

from the country of departure of the goods and in the country of destination.
When is it possible to negotiate with a Chinese supplier?
To be able to negotiate with Chinese suppliers, you need to know that they don't like wasting time looking for new customers and adapting their production lines with respect to customers and therefore to be able to create a great negotiation relationship you must be a solid buyer, this means that you have to order often and often with large quantities of products.
Once this negotiation relationship is created, Chinese suppliers are willing to negotiate with you on any aspect that can improve your business.
All you need to know about suppliers
Suppliers, as we have already said, are very important for the start and growth of your business and it is essential to create a long-term and trusting relationship.
So it is important to know everything about suppliers and to know as much information as possible about them and that we present to you below.
The types of suppliers you need to know
In the commerce sector there is not only one type of supplier but there are different types, with different characteristics and that you need to know in order to make the best choice.
The different suppliers we will introduce to you are factories, trading companies and sourcing companies.
When is it best to work with factories?
First of all, you need to know that Chinese manufacturing factories are different from each other based on their size, their quality, their production capacity and their types of products.
We recommend working with factories only if:
You understand well how the product is made and how it was produced and therefore its production process

You don't need to customize the product

The quality of service is not very important to you.
We advise you to work with factories only if these three conditions suit you because Chinese manufacturing factories have problems communicating in English as they specialize in manufacturing and not marketing, advertising and outreach. So, you have to be clear in explaining how you want the product and in order to be able to be, you have to be sure of how you want your product, know it well and know its manufacturing process.
It is important to be clear and to know well what you want because not all Chinese factories know the needs of the western market but, despite the communication problem, they are experts in producing the product you would like and understand all your technical requirements.
Furthermore, another reason for choosing Chinese manufacturing factories is that, in the last few decades, they have improved a lot in their offerings, their working practices and their workers. In addition, many factories are enforcing the country's new pollution regulations and as the sector is changing, they are always differentiating themselves away from stereotypes.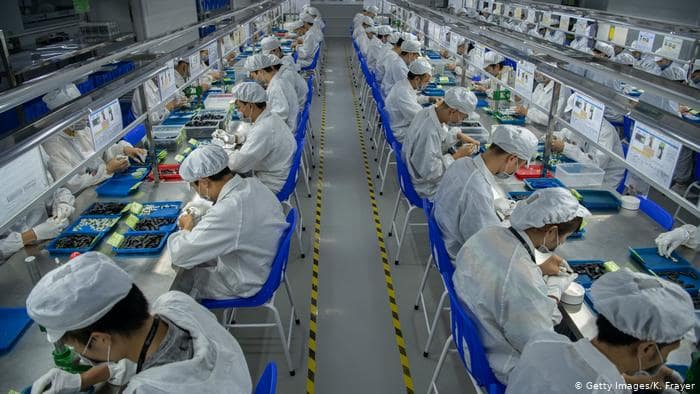 What should I consider if I want to work with trading companies?
If you want to work with trading companies you must know that, in addition to being a help for factories in marketing and selling their products in the West (which is changing because now factories invest in direct sales), they also have a role of intermediaries because they resell the products they increase and buy from multiple factories and most of the trading companies, dealing with specific sectors and products.
But be careful because in China, commercial companies often say they are factories and this is also why due diligence is very important.
What are the benefits of working with trading companies?
The advantages that make it easier for you to work with trading companies are that:
They often offer

better communication

They have a

wide range of products

with many varieties from different industries because they represent multiple factories and therefore it is beneficial for you as you could centralize most of your orders from them.

They can get

offers

from factories because they have an affiliate relationship

They can also get

small MOQs

from factories, which importers normally can't get.
What are the disadvantages of working with trading companies?
The disadvantages of working with trading companies are that:
Prices

are

high

You may have

difficulty customizing a product

because you don't have direct communication with factories

Also due to indirect communication with factories, it will be

difficult for you to control the quality of the products

In case you

request a sample

, you will have to

wait a long time for delivery

because the trading companies do not have stock for their products and therefore have to procure them from factories

In case you have

disputes

with suppliers, it is

difficult to resolve

them because trading companies sell on behalf of factories and therefore must be loyal to both suppliers and customers.
Now you must consider both the advantages and the disadvantages to make your choice and consider that most of the importers prefer to work directly with the manufacturer and that there are many trading companies that work professionally, with a high quality of work and with great customer service.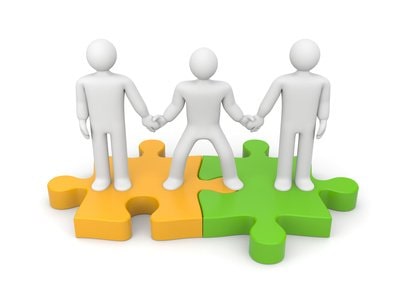 All you need to know about sourcing companies
The sourcing companies are different from each other both in their size, their scope and their complexity, making a distinction, there are:
freelance sourcing agents

small and medium-sized sourcing companies with 3 to 15 employees

very large sourcing companies that work mostly for large retail companies
Sourcing companies are more interested and caring more for their customers in China, handling import operations and product quality control for them, in addition, for their customers:
they

develop samples

of the desired products,

they

manage

their

supply

they

negotiate

and

manage contracts

ensure quality control

they often handle the

logistics
Indeed, these companies adapt to them and their needs to better take care of their customers.
In fact, there are companies that are suitable for buyers who are just starting out and others that are great for buyers with other needs and who place large orders.
Sourcing companies are different from trading companies because the first ones are independent and don't earn on the commissions of factories and therefore are not interested in protecting the producers but, in order to maintain their business, they focus more on their customer importers in China.
Another difference with trading companies is that for sourcing companies you have to know what you want to achieve because, as most aren't product specialists, they don't make promotions or recommendations on certain products.
What are the benefits of working with sourcing companies?
The benefits of working with sourcing companies are that:
As they know many suppliers, they can get you

better costs

and it is

easier to resolve conflicts

of any kind that could arise about anything, such as the quality of goods, delivery schedules, pricing or violation of the Intellectual property

They work to best satisfy the customer and in case of problems, they try to understand in order to be able to find solutions designed and suitable to

satisfy the customer 100%

Although they are not experts in the field, to ensure that the product satisfies all the conformity, certification and international trade procedures,

they understand and

respect all the regulations of the import market

.
What is the disadvantage of working with sourcing companies?
The disadvantage of working with sourcing companies is that:
Especially for small orders, they are expensive because they work a lot and there is a lot of manpower and in addition, they risk because they invest to maintain strong relationships with a network of suppliers so that it will be easier for them to find the right company for the customer, communicate on samples and negotiate quotes and it is a risk for them because if the client refuses to continue a project, they waste their time, their efforts and their investments.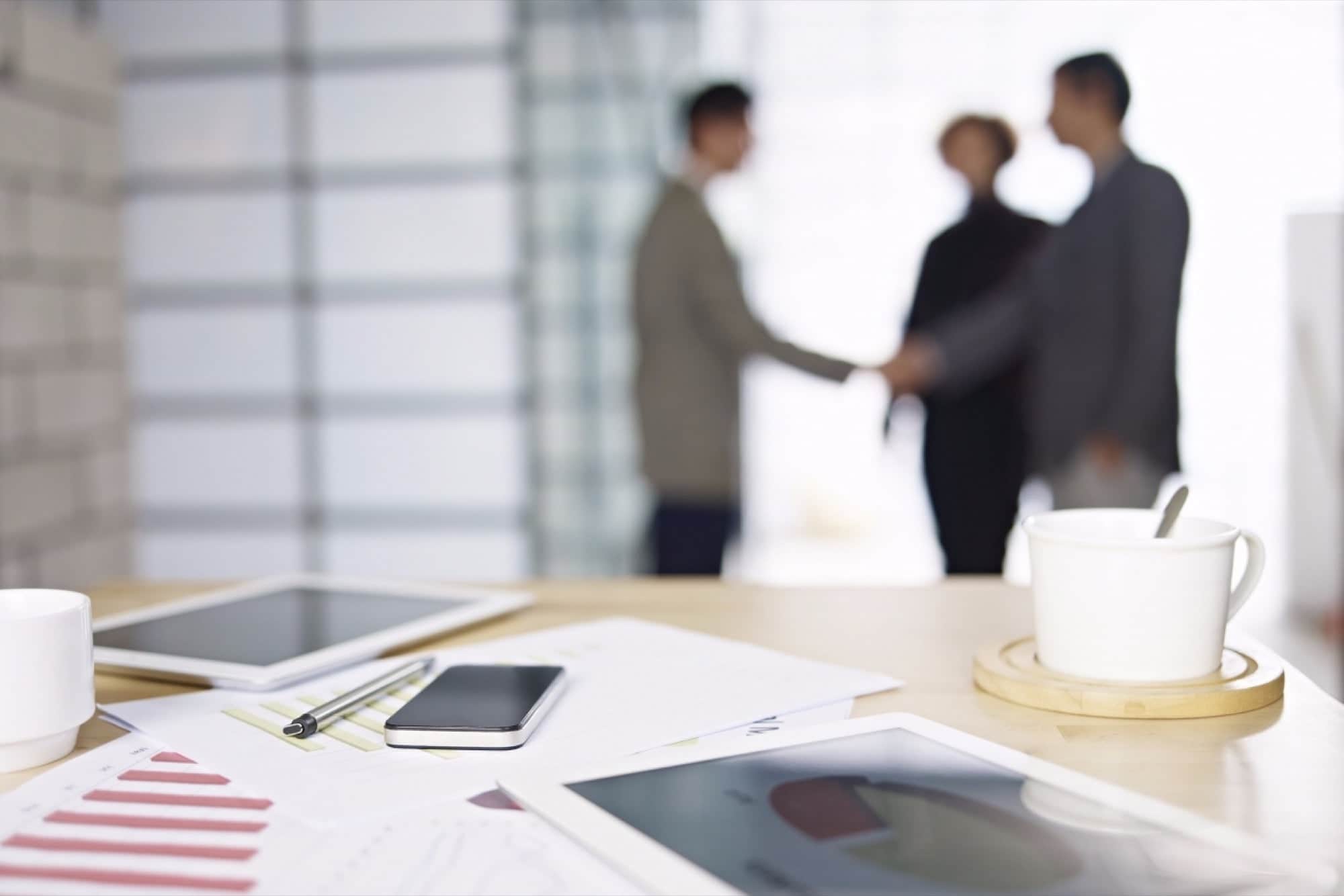 What should I do to find a good supplier?
Nowadays it is not difficult to find a supplier because there are several ways to do it and that we present to you in the continuation of the article.
In fact, if you have to find a supplier, you have to look for them on online channels, at trade shows, thanks to sourcing companies and in wholesale markets.
How can online channels help you find a supplier?
If you are an importer just starting your own business and want to place small orders of less than $ 10,000, online channels like Alibaba can help you find a supplier as these channels have a large choice of suppliers and are easy to use, in these platforms you can find all kinds of Chinese suppliers.
As there are so many online suppliers targeting overseas markets, to find a supplier on Alibaba, you have to rely on quantity over quality.
Also, you need to be careful and to make the right choice you need to know that on Alibaba you can find:
"Suppliers" which cannot be a safe investment because they are illegitimate and exist only for a short time

With over 70% of total business-to-business portal providers, many trading companies, as I mentioned earlier, consider themselves factories, despite not being

Prices higher than usual and which do not have serious negotiations
Despite these things, in this market you can find many great suppliers who will allow you to earn excellent margins.
In addition to Alibaba, there are also other online channels that have proposals with different values, such as Global Sources, Made in China and HKTDC.
These three platforms monitor suppliers by preventing the quality problems we told you earlier.
Why is it important for an importer to participate in trade shows?
If you have a specific product in mind and you are looking for a supplier, the best idea and with which you are sure you will find a supplier, is to go to China and participate in the Canton Fair because it is the largest fair in the world and in fact it is considered the mother fair.
In this fair all kinds of suppliers are presented and the importers come with an idea of ​​a precise product because it is so big, they have to look for the right area at the fair for that precise product and find the different suppliers with samples on hand.
Furthermore, in addition to finding the right supplier for your needs, you can already start a negotiation there.
Among other things, fairs allow you to meet the supplier face to face and this is very useful and important to start a negotiation and to be able to build a relationship of trust that will allow you to continue to have an excellent service for your customers and therefore to improve your business and consequently to increase your earnings. In case you don't have a precise idea of ​​the product you would like, you could participate in it because many suppliers take the opportunity to present new products and therefore you could see what products could be imported from China and also learn about the news and events that happen in the market in general.
But even in the Canton Fair, like on Alibaba, you have to pay attention to the problem of quantity over quality and also to the fact that many trading companies present themselves as factories. In order to be able to differentiate between who is really a factory and who, on the other hand, is a trading company, we advise you to attend specialized events such as the Global Sources Trade Show in Hong Kong in which all participants demonstrate that they have all the factories that they are supposed to possess.
This event takes place at the same time as Canton biennial fairs, to allow importers to participate in both of them.
Why can sourcing companies help you find a supplier?
Sourcing companies can help you find a supplier by outsourcing the research process to them and then effectively making them your supplier.
This will save you a lot of time in finding a reliable and suitable supplier for you.
Also, it is a good idea because sourcing companies have systems and processes to recognize merchants from factories and, based on your criteria, these companies can control factories thanks to the processes they use. Plus, using government databases, they should be able to check supplier backgrounds.
What do you need to do to find a supplier in the wholesale markets?
In China, you can find many wholesale markets that have merchandise on display with sellers looking for wholesale buyers who will be able to choose an item and place an order based on how many units they would like.
Furthermore, the advantage of wholesale markets is that your orders are not obliged to meet the large MOQs and consequently you can buy small stocks of ready-made products, you can mix and match different types of products and this means that you cannot personalize or privately ticket your products.
What do I need to do to source from a supplier?
Once you have found the supplier you must:
Contact him/her to be able to make a

Request For Quotation

on the product you would like

The supplier will send you some

informal quotes

If the price satisfies you, to make sure you get what you want and ensure the quality of the real product, you need to

request samples

. This request, in the trade sector, is very important for you so that you avoid receiving and selling low quality products that do not satisfy you.
It takes much longer to receive the samples than new importers think. This is because many factories, as if it isn't a standardized product, don't have the samples immediately available, they need 10 to 12 days to create one.
So to have an approved sample in your hand right away, you have to ask for it already when you brainstorm on a possible product you would like and this means, at least 6/8 weeks before.
As a result, you will need to continue communicating with the supplier to refine and improve the product based on what you would like, from the packaging, to the precise components of the product, etc.
What should I do to negotiate with suppliers?
You must know that you will have two different occasions to negotiate with the supplier, the first to fix an initial quote suitable for both of you, the second opportunity is after receiving the samples.
In order to deal with a supplier and make sure that the supplier will respond immediately and with interest with an excellent quote suitable for your request, you must be specific about your needs for the product and for the order and more, in order to be considered as a interesting prospect, you need to present the value of your business to the supplier.
On the other hand, if you are just starting out and need to place your first order, in order for the supplier to notice you as an interesting potential customer, you must:
Make it clear to the supplier that

you know the product and the market well

Present yourself as an activity

and not as an individual

Owning a

business website

If you have just started, you have to write a couple of lines on the

presentation of your business and previous imports made from China

, it is very important because the suppliers pay attention to this detail
In any case, you don't have to look like a new importer and you need to point out to suppliers that you are well versed in the industry and that you know the whole business well. It is very important because in this way, the suppliers will give the right weight to your Request For Quotation.
Info DocShipper : Remember to pay attention, both at trade shows and on Alibaba, to trading companies that present themselves as factories. This can harm your business because trading companies don't have as much experience in manufacturing the products they advertise than factories because they are the ones who produce them.
What can due diligence do and how is it done?
Due diligence, in this case, is the investigation and deepening of Chinese suppliers.
Due diligence is very important because as there are honest suppliers, there are many others who are not and who take the full payment of the goods in advance and then disappear with your money because as they do not know how to quickly and reliably produce the your product, they decide to close and also because they do not have the necessary documents to comply with commercial regulations and therefore are not real suppliers.
To perform due diligence on suppliers you can use the tactics that we present to you and therefore you must:
Check the company verification report

, which is a report that is drawn up to confirm that the factory is what it claims to be and to see if the company is legitimate and to know where and since when it is up and running, you have to do as well an audit of government documents and databases. This method is not infallible because in China it is easy to buy and sell the credentials of a company and therefore, for example, a supplier who has just started, can have the credentials of a supplier who has been in business for seven years and this makes you doubt their legitimacy and credibility.

One of the most advanced forms of due diligence is

factory audit

and it consists of auditing the factory by a third party who checks and evaluates the general status, compliance and capabilities of the factory, checking company records, documentation and doing an inspection directly on site, the third party assesses the company's compliance with standards, local or international quality control processes and other characteristics.

Go to China and

visit the factory in person

, or have a trusted agent visit it. This is a classic way to check the veracity of the company and once you are there you can have the opportunity to see your samples in production and you can solve all the problems directly with the supplier without having to negotiate back and forth on the samples.
Using the methods we listed above, online platforms like Alibaba are also able to provide due diligence degrees on their suppliers.
Anyway, in summary, factory visits are a better method than audit reports and in companies like Alibaba, it just takes someone to go to the address and confirm on the platform that the company exists. These audits are useful but only if they are updated and have a lot of information.
DocShipper tip : On sites like Alibaba it is not important to check if the supplier has the "Gold Star Supplier" or such titles because it means that the supplier bought the title from the website.
All you need to know about product Quality Control
Usually when one thinks of Chinese products, one thinks of very low prices but consequently the quality is also considered very low. But as there are different types of factories in China, there are those that make products with poor quality and many others make products of excellent quality.
There are usually quality problems because manufacturers don't understand well your requests about how you would like the product or because during the production process, steps are skipped. To avoid these problems it is important to do the Quality Control and have a ready list with all the criteria you would like, to then check if the goods meet your requirements or not.
In addition, we will tell you all the other things you should know about Quality inspection, in order to perform them at their best.
When is the best time to do a QC?
If you have not signed any contract yet, do the due diligence or it is important that you do at least the minimum quality control, having an inspection done by a specialized company and it is important to do this before a shipment and before paying the cost of the goods.
It is important to know that to pay the balance you have to make a 30% deposit so that you will have 70% left to pay and in case of problems during the quality control, you can negotiate with the manufacturer on the remaining to be paid and you must keep in mind that during this negotiation made to solve quality control problems, the manufacturer will not be very flexible because it will affect his profit margins. Precisely for this reason it is important to do the Quality Control before paying the total balance because once you have paid 100%, the goods become yours and you will have to solve the quality problems of the goods yourself.
What should an importer do to check the quality of his products?
As we told you at the beginning, it is important to start by making a QC checklist to highlight the criteria and requirements the importer would like in the product but it is also important to put down the potential defects that the product might have. Consequently, it is important for the importer to really know the product he/she wants.
Then, you need to make sure that a third party (preferably a quality control company) goes to the factory to take care of the inspection and to check the quality of the goods before they are shipped.
You should be aware that, if the order size is small, sometimes certain factories do not allow third parties to inspect and this means that it is better to switch suppliers.
Finally, it seems logical, but for those who can neither read nor speak in Chinese to negotiate, it is better to have a bilingual or English contract to avoid misunderstandings and to have protection and be able to negotiate when things go wrong.
What must be specified in the purchase contract between an importer and a supplier?
In the purchase contract between an importer and a supplier, various important information must be specified such as:
All

specific product details

to make sure the importer and supplier understand each other on how the product should be.

The

payment procedures

in which, most of the time, it is specified that a deposit of 30% must be made in order to start production and the 70% that remained, is paid only after passing the Quality Control of the goods before the shipment and upon receipt of the bill of lading.

You have to beware of scams because a supplier could ask you for 100% of the payment before they send you the bill of lading and then it disappears with the cost of all the goods that should have been sent to you. For this reason, it is important to know all the correct payment details.

The

standards by which the goods will be inspected

, and therefore you need to know how and where the goods will be checked, and what will happen if the third party carrying out the inspection finds a defect.

What must be done to resolve a dispute

, and therefore how and where to resolve it and it is also important to know the protections and guarantees that both the supplier and the importer have.

The

compensation clauses and penalties

that will be applied in case of delay or non-inspection.
The contracts, of course, vary according to the products and the needs of the importer. Indeed, some contracts have more details than others.
The contract, to have a legal validity, must be in Chinese or bilingual and you must know that those only in English, have almost no legal validity in China and therefore it is impossible to apply them but have a basic level of protection.
In addition, you should also know that if the order value is less than $ 50,000, the cost of the actual execution of the contract in a Chinese court usually exceeds the potential compensation. However, it is a very powerful negotiation tool, because once a problem occurs, the supplier usually blames the "communication gap". When your contract details are displayed in black and white then written and in Chinese, most suppliers are willing to work with you to troubleshoot or even rework products.
What is the minimum acceptable percentage for passing an inspection?
During an inspection it is normal to find defects on products because if a product has 0% of the defects, in addition to being very difficult to obtain, they can also be very expensive.
And that is why the importer must expect to find defects, both major and minor, and as it is less expensive than ensuring the goods are 100% zero defect, the importer must anticipate the processing of returns to be able to manage them.
Each product has an acceptable failure rate and therefore can vary but generally, products are rated by AQL (Acceptable Quality Limit) standards.
To consider a failed inspection, the goods must have more defects than the specified threshold and in this case, the importer can accept the products as they are or he/she can ask the supplier to improve the goods by reworking them and then do new inspections on the new or can replace defective products.
What are the AQL standards thresholds?
The thresholds of the AQL standards are:
Zero percent critical defects
Which are the defects that could cause damage and the person responsible for the damage and the return of the product is the importer.
An example of a product with critical defects could be a cell phone that literally has the propensity to explode.
These are defects that are unacceptable to the customer, such as some parts of the product that may break or malfunction.
Up to 4 percent of minor defects
These are defects that a user, in theory, does not have to worry about, such as scratches on the product and therefore aesthetic damage. And they don't have a very significant impact on the user.
These percentages on critical, serious or minor defects vary by product and it is important that the supplier understands how to avoid these defects and it is also important that, during inspections, the inspection company looks for these defects and defects defined in the contract.
What problems can be during a QC?
Regarding quality control there are a lot of things to know and a lot of problems about it and among which you can identify common and often encountered problems such as quality control problems from resizing and quality fade.
Specifically, we will introduce you to these two problems you need to know.
What are quality control issues from downsizing?
When we talk about quality control issues from downsizing, it means that you have quality control inconsistency and you need to know that it is encountered when unit quantities drastically increase from order to order such as for the first month the importer orders 5,000 units and for the next month orders 20,000 units because he was successful in the first sale.
This can be a problem especially with smaller factories which have fewer than 50 workers, because they cannot meet the demand or even because they do not have the production capacity and consequently they pass the production to another factory.
The problem is that these outsourcing products are created under different conditions and made by different people than the first order products and therefore, consequently, they can have inconsistencies and in addition, you cannot control this process on your contracts because you cannot guarantee that the companies you placed the order to, have passed it on to larger factories.
To avoid this type of problem, we advise you to anticipate it and request a mid-production inspection and collaborate as much as possible with the photnirore to ensure that quality control is done often and therefore you can decide to have the goods produced in multiple batches.
When can quality fading problems occur?
The problem of quality fading is a common problem and it can occur when an importer becomes familiar with the manufacturing process of the product and feels comfortable with the customer and therefore decides to look for ways to reduce costs in the manufacturing process and improve its margins.
But by reducing the costs of the production process, the materials can be changed and the importer does not notice it, sometimes this change is not important but in others it is very important to keep the same materials with the same measures.
So, when the importer makes important decisions like this, it is very important to do a quality control in detail and it is always better to work to improve the quality of the products and not to reduce it, also taking into account how you will present the product in the target market.
Are the requirements on Quality Control the same for all E-commerce sellers as well as offline sellers?
Since both types of sellers, online or offline, want to sell quality products there is not a big difference regarding Quality Control.
The thing that both types of sellers have in common is that many of them are not fully aware of the compliance requirements for their products and this is a problem in order to best ensure Quality Control.
The larger buyers who have careers and are used to being in business in this area, know more about compliance requirements because they have consulted with several experts about it and some have even hired a full-time compliance person.
Smaller distributors, on the other hand, need to commit to researching the compliance requirements of their industry, product and country to be aware of the requirements and to ensure they are handled well, they need to work with professionals in China.
Info DocShipper : To manage the whole quality control process you can contact DocShipper who has a group of sourcing experts who can help you make sure the quality control inspection goes well and if not, they can inform you right away.
What are the shipping methods?
To ship your cargo you can choose from three different options which are by sea, by courier and by air. We will explain everything you need to know about these options.
What is best for sea freight?
All importers know sea freight as a standard shipping method in which your goods are loaded into containers and then slowly shipped by sea.
It is best to use an FCL when the volume of your cargo is large and therefore with a 20ft, 40ft standard or 40ft high cube container.
On the other hand, if the volume of your load of goods is small and therefore a few cubic meters you have to send an LCL but you must know that they are more expensive and that they take 10 to 14 days longer than FCL shipments because with an LCL shipment your goods are transported together with other goods and therefore take longer because all goods must be gathered in the port of shipment and then they must be separated in the port of destination. This process of union and separation of goods is done by the groupage company which is a separate third party.
For the paperwork of the clearance of goods and the payment of transport costs to you, normally it is your shipper or your procurement company that takes care of it.
Most importers use shipping by sea because it is the least expensive method but it takes time depending on the ports of origin and those of destination and sometimes it could take months between the departure and arrival of the goods.
What is the Difference Between FCL and LCL?
The acronym FCL (Full Container Load) indicates a full load having a single sender and, usually, a single recipient and precisely for this reason, it is more efficient and if you have a large volume, it is less expensive and more convenient. Also, shipping times are faster and there is a low chance of receiving your damaged goods.
With LCL (Less than Container Load), on the other hand, we indicate a shipment in which multiple shippers send goods to the same destination, each with a different final recipient and therefore your goods will be transported together with that of other importers. Know that if you opt for an LCL, you must foresee delays of at least two weeks both in the departure and arrival ports because the shipping process, as we have already said, is different from that of an FCL and since it has more steps , it takes longer.
For a complete shipping process of an LCL, the steps are:
The recipient sends the goods to the port

The groupage company cleans the container in their name

They gather your goods, together with the others, in a single container and in fact, must wait to have as many LCL orders as possible to be able to send the full container and also for this reason, there may be longer delays than usual

The container reaches its port of destination

The groupage company empties the container

It divides the goods into different shipments which are labeled and sent to the recipient. And this stage also takes time because the documentation is done for different types of products.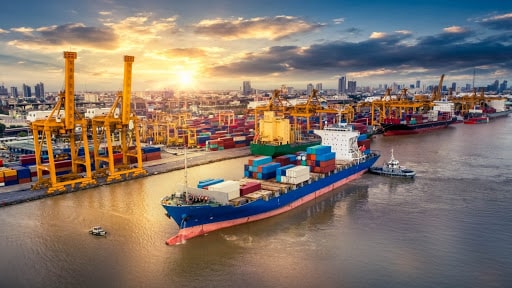 What does it mean to ship the goods by air courier?
Shipping goods by air courier means that you have to book the shipment, sit down and wait to receive the shipment and in fact it is a "door to door" service.
The courier takes care of the bureaucratic procedures and the invoicing of the customs duty, which has a variable amount depending on the goods you transport and your country.
Air courier is an expensive shipping method, but it is fast and less complicated and should be used if high-value, low-volume or urgently needed products are being shipped and you need to receive them as soon as possible.
Furthermore, you must know that to make a shipment with an air courier, the total weight must be less than 400 kilograms and then you will have to choose the air courier method you want.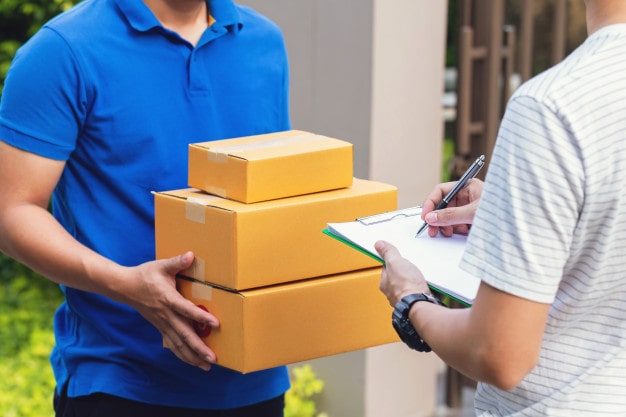 When is it advisable to use air freight?
This method is rarely used in China and it is advisable to use air freight for shipments when you have a very large weight of goods that need to be delivered as soon as possible and therefore quickly.
You should know that air transport is much more expensive than sea transport and in addition, as it is an airport-to-airport service and therefore doesn't take care of deliveries, you must pay the transport rates separately in order to transport the goods from the airport to your door or warehouse.
If you choose this shipping method, in order to clear your goods at customs, you will need a customs broker that you will have to pay separately and who will add other costs.
If you find a good shipper, they could offer you an All-in-one quote and this means that all expenses are included in one price.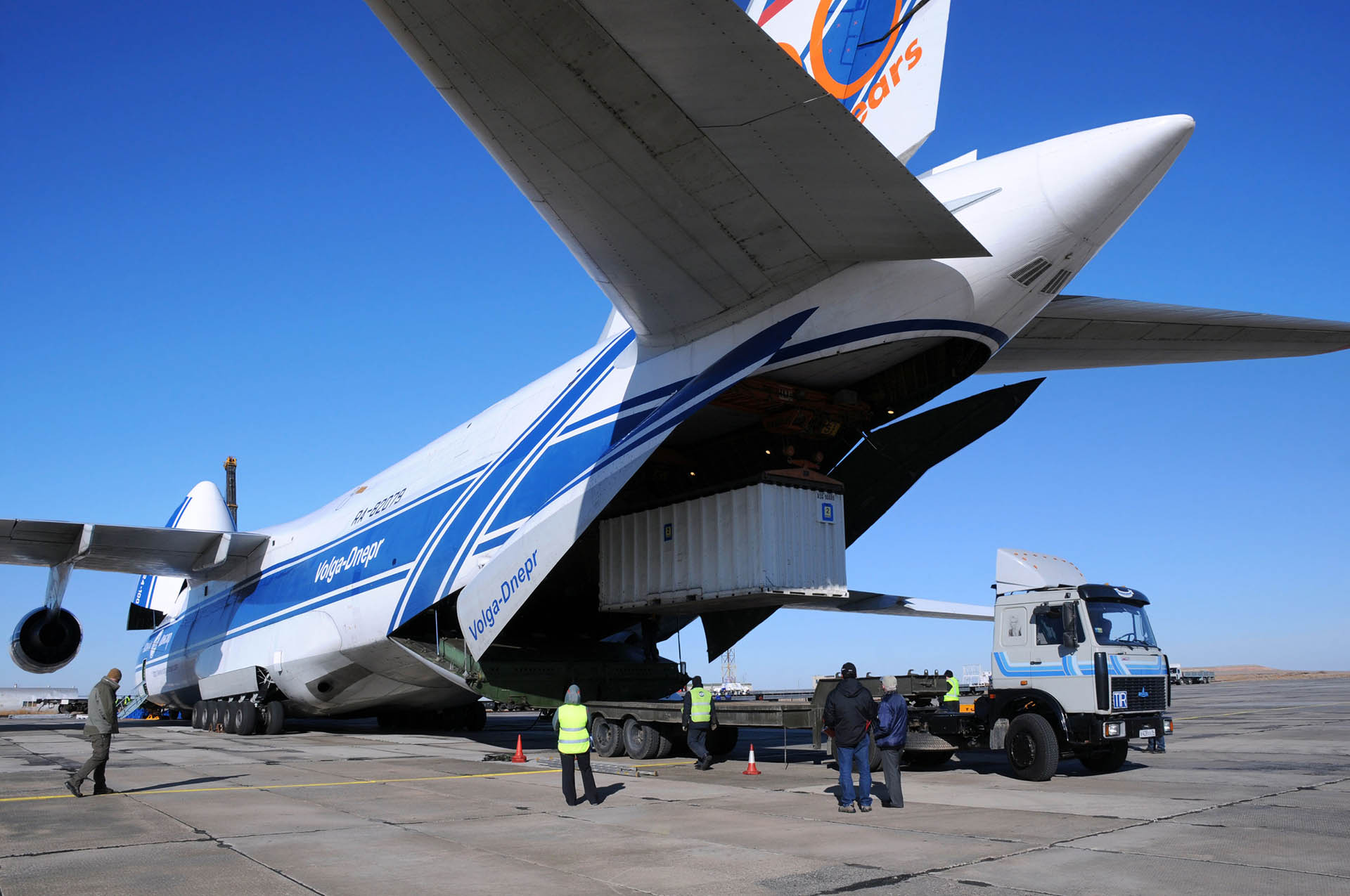 DocShipper tip : Contact DocShipper who takes care of the shipments and ensures that your goods arrive in excellent condition and on time. By letting you choose among the possible shipping methods.
What is the impact of the Chinese New Year on international trade?
The actual timing of the Chinese New Year changes every year and is based on the lunar calendar, which absolutely does not synchronize with the Gregorian calendar we are all used to.
That said, it doesn't seem that there is anything strange and that the Chinese New Year could have an impact on the activity of many importers in international trade but instead yes, very often it is underestimated and if you don't have ready-made solutions, it can have a negative impact on the business and we explain why and how.
What impact does the Chinese New Year have on factories and on your business?
First of all, you need to know that factories are closed for a month when Chinese New Year comes around, so nothing is produced during this period.
And in addition, in the period both before and after the Chinese New Year, you may experience more problems regarding QC.
Before the Chinese New Year, factories are pressured by customers to be able to get goods out before they close for the holidays.
And after the Chinese New Year, there are usually new people in factories working on your products because most of the workers decide to stay in their hometowns with their families and this means that the product may be slightly different than usual.
Another negative impact it has on your business is that during this period, transportation costs increase three to four times the usual rate. And because of this extra cost, if you have to ship a large volume of goods and are forced to ship it during the Chinese New Year period, you could have heavy losses and put your business at risk.
What to do to avoid the negative impact of the Chinese New Year on your business
To avoid the negative impact the Chinese New Year could have on your business, you could:
Have a

budget ready

for this period

Anticipate

the Chinese New Year and plan to get your last shipment out three weeks before the last factory business day

Last orders must be made at least two months in advance

, especially for goods that have long production times and for those that will be shipped by sea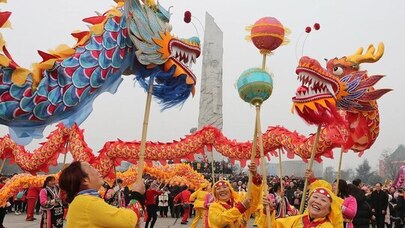 Info DocShipper : If your expedition is on the water during this Chinese New Year period, you have no risk. The important thing is that, before everything closes, your order has already left China.
Business E-commerce/FBA with imported products from China
How important is the supplier relationship to improving your import driven E-commerce business?
As we have already told you, a great relationship with a supplier is very important for growing your business, both so that you can offer great products and services for your customers but also so that you can have the ability to negotiate with them and get cost discounts. But, in fact, you will only be able to reduce costs if you have an established and stable relationship with your supplier.
This will allow you to save money in order to invest and improve your business or even just to increase your profit margin without having to reduce the quality or materials of the products you sell.
What should E-commerce Sellers do?
E-commerce sellers need to explain well and make it clear how they would like their products to be made and customized for example by changing the colors or the packaging.
This request is a bit tricky for FBA stores to accomplish because Amazon has specific requirements that they must adhere to and it is difficult for factories because they don't have a high degree of detail orientation to understand your needs and they prefer large orders with small customizations over small orders with large customizations, as most importers do, which is why it is better for you to have a solid relationship with the factory so at least you are sure that the factory cares about your order no matter what size it is.
When can an FBA importer not ship directly to an Amazon warehouse?
An FBA importer, if they want to, can only not ship directly to an Amazon warehouse if they ship their goods either to their own warehouse or to a third-party warehouse that are called the preparation companies and then send them to Amazon's warehouse after passing inspection.
Even though their ultimate goal is to sell on Amazon, this choice is made by FBA importers because keeping their products in their warehouses or third party warehouses is cheaper than an Amazon warehouse and also, in a third party warehouse can allow you to do another inspection after the transportation of the goods and thus they are helped to ensure the QC and make sure that there is no damage, caused by transportation, to the goods.
But anyway, as a matter of convenience and speed, many importers prefer to send their goods directly to an Amazon warehouse.
You need to know that to earn more profits, you need to rotate your products quickly and Amazon is great for that.
Once you choose the warehouse, you need to be an expert in marketing and selling to be able to sell your products and make money.
Info DocShipper : Contact DocShipper to help you in your choices and to be followed at best by a group of professionals.
FAQ about sourcing from China
What are the ways to differentiate trading companies from factories?
In order to differentiate trading companies from factories, you can ask them questions or analyze certain data that you already have available. You can ask trick questions like asking if they are a trading company, and honest ones will affirm it and if not, to be more sure they have told the truth and that they are really factories you can ask more specific questions like for example you could ask if you can visit the factory, if they are willing to have a third party inspection company verified and if you get a vague or negative response, they are trading companies and not factories as they claimed or you can simply ask for an explanation of a technical or material process and if it is a trading company, it will not know how to answer correctly, instead a factory will tell you all the details precisely. Other ways to make the distinction are to look at addresses knowing that factories are located outside a city or country, while trading companies are located in offices in the city. And you can also look at their range of products and if they have few types of products they are factories because they prefer to focus on producing only one type of product to do it best, instead, if they have a wide choice, they are trading companies.
Is it possible to do the Quality Control of the goods once I receive them?
Yes, it is possible to do the Quality Control once you have received the goods but it would be useless for you to do it when it is already in the port of destination, both for the reasons we told you in the article but also because when the goods are delivered and reach the importer, most of the time, it is impossible to send them back to China because usually the factories don't want to pay the logistic costs for the shipment.
Was there a concrete case of the quality fading problem?
Yes, there was a concrete case of a quality fading problem in which, in order to save money, the chemical formula of a shampoo was changed and with this change, at the beginning, there were no obvious changes but when it started to cold, the shampoo had become gelatinous and blocky. The factories didn't want to confirm that they changed the formula in order to protect the supplier but the problem was solved when the customer of the factory decided to increase the costs to return to using the old formula.
DocShipper info: Do you like our article today? For your business interest, you may like the following useful articles :
DocShipper Advise : We help you with the entire sourcing process so don't hesitate to contact us if you have any questions!
DocShipper China | Procurement - Quality control - Logistics
Alibaba, Dhgate, made-in-china... Many know of websites to get supplies in Asia, but how many have come across a scam ?! It is very risky to pay an Asian supplier halfway around the world based only on promises! DocShipper offers you complete procurement services integrating logistics needs: purchasing, quality control, customization, licensing, transport...
Communication is important, which is why we strive to discuss in the most suitable way for you!