If you've been looking for information regarding various varieties of quality checks in Asia, you've come to the correct place!
We get to meet with a lot of folks in the importing and manufacturing industries because We own and operate a procurement firm. And it always shocks us how many importers fail to use China Product Testing solutions throughout their manufacturing process.
Although We usually suggest that almost all DIY importers get their goods evaluated by a third-party supervisor at least once while the materials are now in production, determining whenever that inspection should occur can be difficult and frustrating.
This guideline will walk you through the five main basic types of checks. We'll go over it in detail later.
When should a quality inspection be performed?
When importing from China, a few hundred dollars spent on inspections can be one of the best expenditures you can make, sparing you weeks of delays due to potential quality issues and product rework. On the other hand, figuring out when and how to employ them can be difficult. Fortunately, following these rules will make your decision much easier.
There's many many kind of quality inspection services to pick from in general:
Inspection Before Production (PPI)
During the Quality Control Check (DUPRO)
Checking the Loading of Containers (CLC)
Inspection prior to shipment (PSI)
Pre Production inspection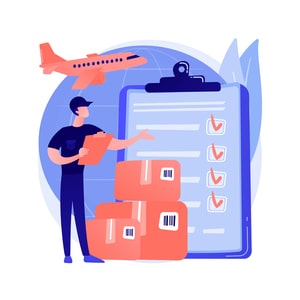 Prior to the start of production, Pre-Production Inspections (PPI), also known as Initial Pre-Production Checks (IPC), are routinely performed. Components and materials are evaluated and validated during this examination to ensure that they meet your specifications.
When Should You Conduct a Pre-Production Inspection?
Vendors frequently over-promise and under-deliver on critical aspects, putting a strain on your prices, quality, and lead time. Usually, in general, purchasers should have an inspecting agent visit their plant to verify the components and systems of their merchandise. This can help detect potential quality-related concerns early on, preventing delays in mass manufacturing later on.
What Benefits Does a Pre-Production Inspection Provide?
Pre-Production Inspections (PPIs) in general focus on ensuring that your output gets off to a good start and stays that way throughout the process of manufacturing. They can also be used as a test phase to ensure that your sample components and materials are in line with your product standards.
lowering the cost of transporting samples: Flying to/from China is often not possible, and exporting samples will not help you save money. To avoid this, send your samples to a verification agency, where they will be examined and assessed against your specifications.
All materials and equipment are put to the test: In order to cut expenses, factories frequently use less expensive materials. In order to avoid this,
Sellers can have an inspection choose a few random samples to send to a lab for testing.
Prevents added expenses down the road: This makes it harder to save money by using inferior materials, which could lead to unanticipated modifications in your design, materials, components, and other aspects of your manufacturing in the middle of the process.
Ensures that your directions for assembly are followed: Buyers may request that their goods be constructed or packed in a specific manner. A cushion cover, for example, must be properly stitched in order for the cover to fit over the foam. Cushion covers that are stitched too loosely or too tightly will require reworking. PPIs can help you avoid these disadvantages.
Deliver your samples with a detailed SPEC Sheet (for more information, see our other post, How To Use A Technical Specifications Document To Enhance Your Quality of Its products) for a much more thorough evaluation.
Other Advantages: 
Maintains production schedule.

Ensures that your fabric adheres to your instructions.

It acts as a forewarning during the production process.
 What are the disadvantages of pre-production inspection?
Supplier resentment: To avoid disrupting their production lines, some factories may refuse to halt work.
Inaccurate Quality: The quality of the products that come off the initial production line may not be representative of your overall production quality.
Inspection Hold-Ups: It is not uncommon for production cycles to last many weeks before a product may be finalized. Inspectors will have to wait even longer for your finished sample to be inspected as a result of this.
Pre-Production Inspection: How to Get the Most Out of It
Provide a SPEC Sheet: Are your product requirements clear and organized? – Provide a SPEC Sheet (more can be found in our other article, What to do before the order is placed to reduce risk of quality problems).
 Plan Before Moving Forward: Make sure you have added all your product specifications BEFORE production starts. No one wants to deal with a buyer that makes changes midway through production!
 Have a Plan B: Make sure corrective actions are included, planned, and understood between you and your supplier.
It's best to provide your inspection agents with a physical sample to be referred throughout the first production run. An on hand sample can ensure your materials, texture, color, size, weight, and other features match your finished goods.
Inspection in progress or during production (DUPRO)
When 10% to 50% of your products have been produced and packaged, In-Process or During Production Inspections (DUPRO) take place. Inspectors can be dispatched to the factory to spot faults as they arise during the production of your items; units are randomly chosen from the production cycle and checked to your product standards. Production faults and quality problems can create delays, although they can be discovered early and rectified on site.
When Should a DUPRO Inspection Be Conducted?
The most efficient strategy to avoid last-minute quality delays is to evaluate your items early, especially throughout the early production system.
What are the benefits of using DUPRO?
Early Corrective Action: DUPRO, like PPI, functions as an early warning system, assisting purchasers in detecting and resolving quality issues before they become apparent and begin to degrade the overall quality of your shipment.
Other Advantages:
Maintain the production schedule.

Prevents additional charges that aren't necessary.

Ensures that your factory adheres to your instructions.

Final Random Inspections are less likely to fail.

Aids in the detection of potential delays

Before the production is completed, corrective action might be taken.
The disadvantages are as follows:
Inspectors with prior experience are required: Because of its more involved hands-on approach, DUPRO takes longer. A successful DUPRO examination necessitates the use of agents with prior production monitoring experience.
Additional Fees: You and the factory may lose time and money if defective items are reworked. Some vendors may refuse to pay for revised items unless previously agreed.
How to Get the Most Out of DUPRO
The following items should be included in a complete DUPRO inspection:
Include a clause that allows for rework: Make sure you have a plan in place for what will happen to damaged units. You might insert a condition in your contract that assigns financial responsibility for reworking charges to your factory.
It's All About the Experience: Make certain to inquire about who will be sent to inspect and monitor your items by your inspection agency. Inspection services may have experts that specialize in your product on hand.
Container loading inspection
When production is complete and your items have been packed and loaded into containers, ready for delivery, a container loading check, commonly known as (CLC), is performed. All of your specifications, labels, barcodes and packing materials are double-checked to ensure that they meet your needs.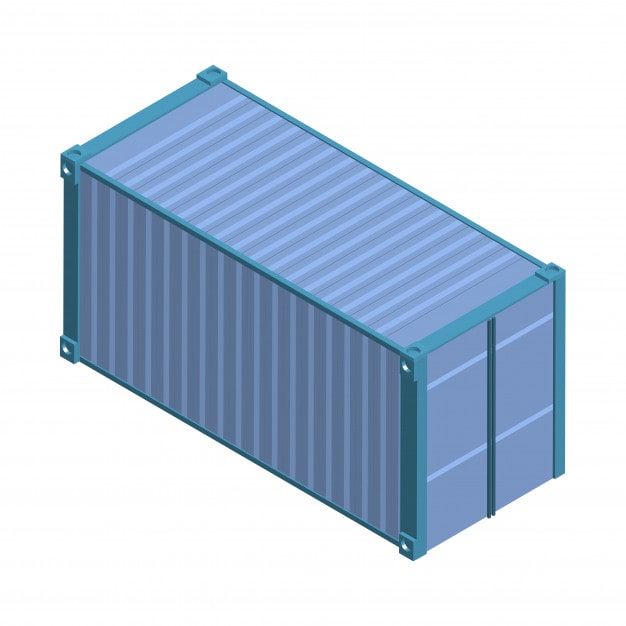 When Should You Perform a Container Loading Check?
CLSs usually happen at the factory when items are loaded into containers to be shipped. During this stage, the quantity is counted and checked. If you require a lot of packaging, this is a good alternative.
What are the Benefits of Performing a Container Loading Check?
The goods are loaded with care and precision: Improperly balanced and filled containers might lead to dangerous situations. This can result in the loss of your items while they are being transported to their final destination. A CLC can aid with the prevention of damage during transportation.
Other advantages include:
Reduce the chance of a shipping malfunction. If you want to send container(s) full of fragile or mixed-weighted items, this inspection is ideal.
Problems of Trust: If you don't trust your provider and are worried that your products may be replaced following inspection, this is a viable choice.
What are the disadvantages?
During this time, nothing can be fixed.

In most cases, these inspections are rushed.

Random samples are rarely checked by inspectors, thus this examination will not reveal the general quality of your cargo.
How to Get the Most Out of Your Container Loading Inspection
Weather: When the weather is poor, it is sometimes advisable to postpone a CLC. Cartons loaded in damp weather may arrive at their destinations in less than ideal condition. Wet, wet, and damp boxes are a definite possibility, so schedule CLC outside the rainy season if possible, or ask your supplier if it can be done indoors.
Schedule an Appointment: To avoid a CLC, some suppliers will load containers a few hours before your inspection agent arrives, in an attempt to hide or alter your items. To avoid this, have your inspection agency and supplier collaborate and plan a certain time and day. Loading time is reduced this way.
Palletization: Palletizing your items can have a lot of advantages for your supply chain. Palletization may be the best solution for you if you are delivering fragile items or simply want decent packing. Some factories may be able to provide this service. If your supplier is unable to supply palletization, contact a local freight forwarder. Gather carton dimensions and give them to your shipping company, which will assist you in calculating container measurements.
It is simply too late to repair or rework defective goods if inspectors are sent only after production is completed. I recommend that you do inspections while your product is in production since this will allow you to catch faults early. This will help you save money.
Pre-shipment inspection
When 100 percent of the production has been finished and 80 percent of the goods have been packaged, pre-shipment inspections (PSI), also known as the Final Random Inspection (FRI), take place.
When Should You Conduct a Pre-Shipment Inspection?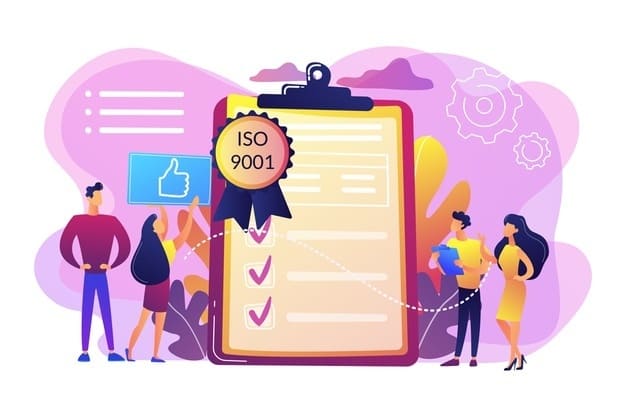 Pre-Shipment Inspections should, in theory, take place in the factory before your items are shipped (when your goods still have the chance of being repaired). It will be more difficult for your supplier to hide damaged goods this way.
Pre-Shipping Inspections should be performed at least two days prior to the shipment date. It's a good idea to provide yourself some breathing room (at least two weeks) in case the goods fail the inspection and need to be reworked.
What are all the Benefits of Performing a Pre-Shipment Check?
Before even being loaded and transported, PSIs ensure that your items are packaged, labelled, palletized, registered, and inspected. Most crucial, double-check that you're getting what your factory promised.
Specs compliance: Product, size, components, assembly, labeling, packaging, quantity, and other aspects of conformity can all be managed and maintained.
Defects: An AQL Table is used by inspection agents (for additional information, see our other article, AQL: What Is It?). How will purchasers establish the appropriate sample size and acceptance number), and will randomly select a specific number of products, calculating the number of defects to assess the total quality of your goods.
The Final Chance: Before your products are sent, you have one final chance to double-check and make modifications. If you don't undertake any checks, you won't know if your supplier provided the correct goods (that meet your criteria) until your product is at your destination or in the hands of your client! This can take anywhere from a few days to a month — far too late to do anything about it!
I strongly advise you to provide a Product Specifications Sheet to your inspection agencies. It can be used as a quality control checklist to ensure that all requirements are met.
Other advantages: 
Because it covers numerous aspects of production, this is the most favored inspection approach among importers.
Allows the customer to have a reasonable expectation of the overall quality of the goods.
After the goods have passed inspection, payments and shipments can be allowed.
What are the disadvantages of Performing a Pre-Shipment Check?
Quality May Not Reflect Overall Order: Because samples are chosen at random, they may not reflect your entire order. Furthermore, a shady supplier can change and switch out your inspected products before shipping!
Failed Inspections: Failed inspections put your suppliers in danger, resulting in price re-negotiations and, in some cases, order cancellations. As a result of this danger, suppliers are more likely to engage in unethical behavior, such as bribing inspectors for more lenient inspection ratings.
Rushed: PSIs are typically performed near the end of an order, therefore by the time it reaches this stage, it may have already passed the deadline, which might result in delays.
Pre-Shipment Verification: How to Get the Most Out of It?
Buyers are constantly pressuring their vendors to deliver their items as soon as possible, and these expectations are frequently passed down to the inspectors. Make it easier for yourself and your inspectors by scheduling enough time for your examinations.
A few of the implications of rushed requests are as follows:
Agents are forced to write non-official reports (which are frequently handwritten and lack images), which defeats the purpose of your inspection!
It undercuts your Inspection agent's report by not allowing adequate time for your supplier to be questioned and responded.
These inspections frequently take place only a few hours before the goods are dispatched, resulting in hasty and erroneous report results and making quality faults difficult to remedy.
That concludes the discussion. Hopefully, you now have a better understanding of what inspection services are. I can't emphasize enough how important it is to scrutinize each and every product that comes out of China! When consumers try to save a few dollars by skipping or skimping on inspection services, we've seen some terrible disasters. Indeed, we've seen a company lose over $250,000 simply because they failed to inspect its product and had no remedy.
They were forced to declare bankruptcy. Don't take any chances. We provide incredibly cost-effective inspection services and would be delighted to speak with you about how we can assist you in ensuring that your production is completed correctly and without defects.
Docshipper Tip: Follow our advise to avoid wasting time and ensure that you choose a good manufacturer; if you don't know where to begin, contact DocShipper and our specialists will assist you.
FAQ | What are the types of quality inspection in Asia?
Is it true that product testing structures vary or are they uniform across all products?
Product testing frameworks differ depending on the type of product, and so are not the same for all products. To do outstanding testing, you must not only be aware of the numerous tests required for the product, but also have a better understanding of the manufacturing process.
When is it necessary to request specific estimates?
The requirement for precise estimates varies for a variety of reasons, and there is no one-size-fits-all solution. For example, if you need a specific proposal for a project on which you've been working for a long time to avoid having your idea stolen, you can't just go to any vendor; you must take the time to find a dependable and suitable provider before presenting your project and requesting a proposal.
What does it signify when a factory lacks the appropriate testing equipment?
If a factory does not have the required testing facilities in place during your China supplier inspection, it signifies the factory is unable to consistently manufacture high-quality items.
DocShipper info: Do you like our article today? For your business interest, you may like the following useful articles :
DocShipper Advise : We help you with the entire sourcing process so don't hesitate to contact us if you have any questions!
DocShipper China | Procurement - Quality control - Logistics
Alibaba, Dhgate, made-in-china... Many know of websites to get supplies in Asia, but how many have come across a scam ?! It is very risky to pay an Asian supplier halfway around the world based only on promises! DocShipper offers you complete procurement services integrating logistics needs: purchasing, quality control, customization, licensing, transport...
Communication is important, which is why we strive to discuss in the most suitable way for you!