Finding an excellent trusted manufacturer in China is complicated because, before making a definitive choice, you have to do a lot of research about it and put it to the test to know everything about his / her work and in this article we will tell you everything you need to do to find a great and trusted manufacturer that is according to your needs.
How can an importer be fooled by a Chinese supplier?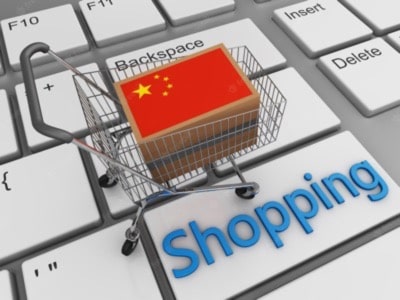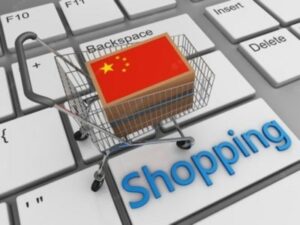 The choice of the supplier is important, especially knowing that the performance of your business depends on him/her and you must know that a Chinese supplier can deceive an importer in different ways that we will tell you and to which you must be very careful and verify and test the better the credibility and trust of the supplier before choosing him/her definitively and you can do this thanks to the internet, government databases and service providers.
With these checks, you could avoid the following deceptions by some Chinese suppliers:
They disappear

after a deposit, or sample fee, is wired

After the transfer of a deposit, the

prices increase

Unrelated to increases in production costs,

prices rise from one order to the next

They sell your design to other customers, making it their own and consequently,

they don't respect intellectual property rights

They

lack transparency

and therefore, for example, can change a component without notice or subcontract to an unapproved structure

They have a

lack of experience

and therefore

don't have many skills

in the field and offer insufficient service to customers, offering them products that don't reach the quality standard desired by the customer, delivering late, having a non-existent communication, etc ...

A small

fraud

such as when trading companies present themselves as factories and consequently, regardless, you cannot trust them because they could lie to you about other things as well.
What to do to avoid being deceived by a Chinese company?
To reduce the possibility of being deceived:
Before final payment, you must have their factory and production checked by a third party agency

and see how they react to this choice and how they behave

Search Google

for articles about an alleged factory scam by typing the factory name followed by the word scam

To see if they are consistent,

compare their profiles in different online directories like Alibaba, Global Sources, Global Market, Made In China, etc. plus, it looks at information that has been independently verified by directories

Check if the supplier has already

participated in any fair

to verify its credibility and its existence

To find out their address

, you must request a sample and ask to pay it to the company's bank account and finally ask your courier to give you the address in order to go and collect the package

You can have their

company registration

checked by an agency
What should be done once a potential supplier has been found?
Once you have found a potential supplier you would like to move forward with, and you have already checked their legitimacy and reputation and you have already communicated with them a little, the next step to make sure you make the right choice is to ask them specific questions and with the way of answering and their answers, you will understand if they are suitable for your needs and whether to continue with this supplier or look for another one.
You have to ask these questions through a call or a video call in order to hear the tone of voice and to understand yourself better, this you must do if you have good English or you can have someone you trust do it above all to avoid misunderstandings and uncertain answers that do not they will let you know more about the supplier.
After checking the information you already have available and found, you may ask questions about the number of employees in the factory and whether they have an export license and other documents they have in order to compare them with your Alibaba/Global Sources account information and if small and medium-sized factories ask you to be able to speak through written messages or emails, do not accept because through the telephone you can understand the non-verbal language which is very important to understand the intentions of the supplier and also because with writing they could change reality and you won't be able to tell if he/she's lying or not.
What questions should I ask the sales and marketing staff?
Here are some specific questions you need to ask your sales and marketing staff to get as much information as possible and important:
What are the surname and origins of the owner and the work he did before starting the current company? This will allow you to understand the owner's professionalism and his experience in this area

How many employees do you have in total?

What is the amount of sales on the domestic and export markets?

What is your main product line?

What are your main operations in the workshops?

What are the entirely homemade products? Which products are half made by you and the other half finished by other suppliers? What are the fully subcontracted products?

What is the percentage of production in your factory of the products I want?

Has the product I chose in your showroom / stand already been made for some other customer?
If the answer is positive you can ask:
From which countries were the customers?
Was the product based on their design? You can understand if there is an intellectual property problem or not

Do you have exclusive agreements not to sell to other companies in certain geographic areas? Then, based on the answer, you can find out why
What are the supplier's documents to check?
In order not to be deceived and to check the supplier's reliability, you must ask him for the commercial license and the ISO 9001 certificate.
You need to ask the supplier for their commercial license to compare their email signature and their proforma invoices and check if the same company is mentioned in both.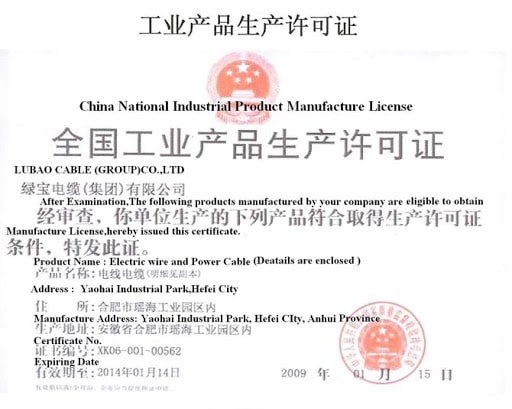 Instead, the ISO 9001 certificate must be requested only if the supplier declares himself certified and if he/she does not have it, it means that he/she lied and is not reliable.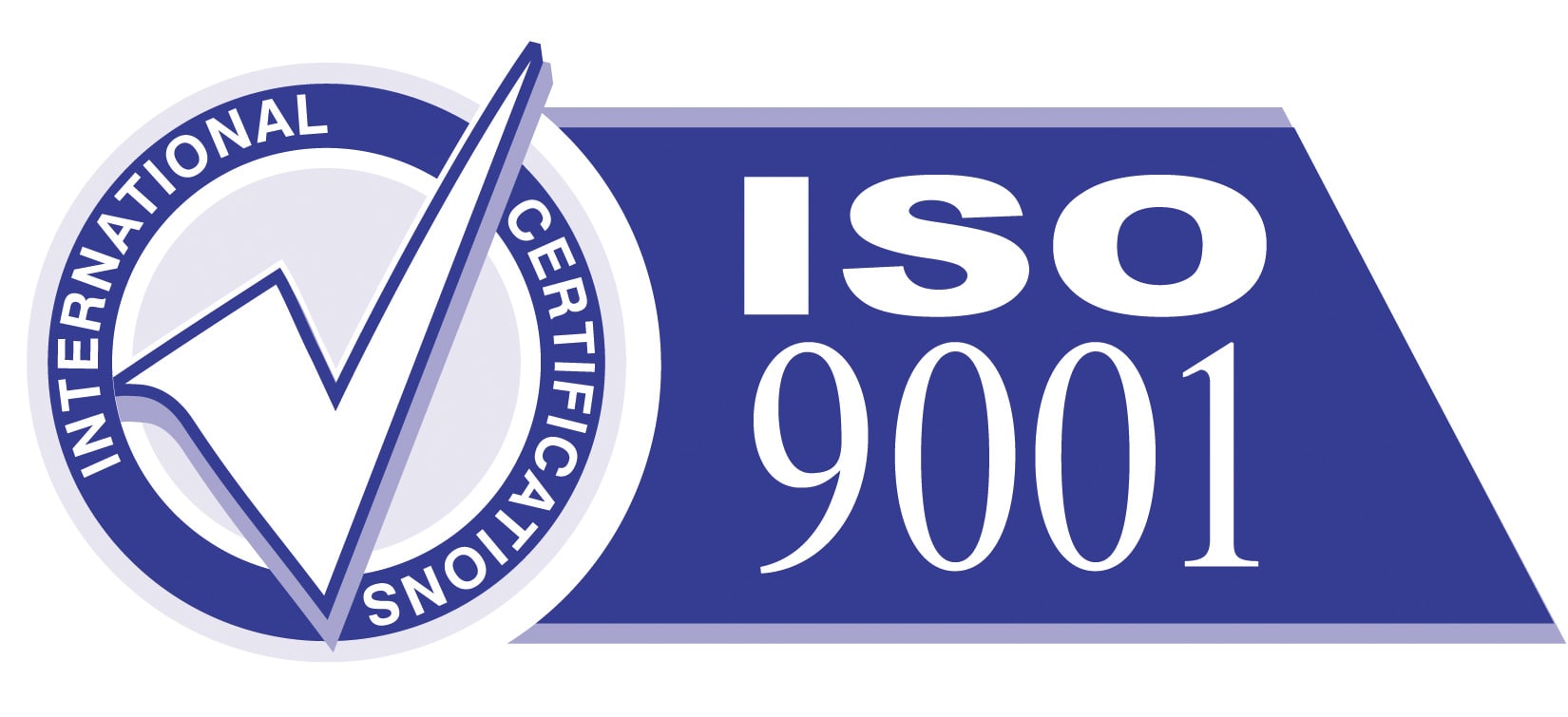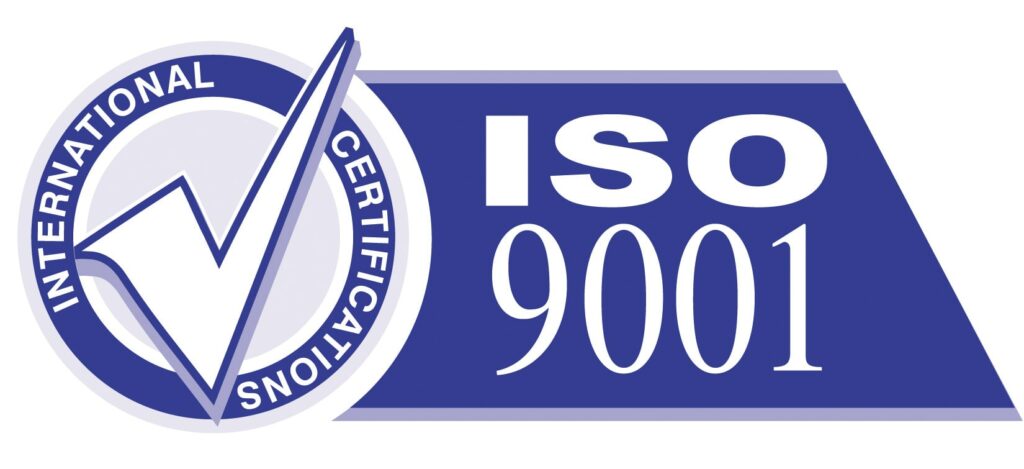 What is due diligence?
Due Diligence is when in-depth investigations are made on a potential supplier and are done by a specialist who will interview the supplier, verify the facts and eventually compile a report in which he will confirm whether the manufacturer is legitimate or not. It takes 5 working days to complete this report.
Why do you have to choose to do due diligence?
Before starting to work with a new supplier, you must choose to do due diligence to avoid being duped by a supplier who misrepresents information about their company and by scammers.
What type of factory should due diligence be done?
Due diligence can be done to all types of factories, therefore small, medium and large, of potential suppliers with whom you would like to collaborate to develop products with them.
When should due diligence be done?
Due diligence must be done before requesting samples and orders and after submitting the Request for Quote (RFQ) information.
What should be done if, after investigation, the potential supplier is not suitable?
If after the investigation, the potential supplier is not suitable, you must have a ready-made list of other potential suppliers who may be suitable for you, your requests and needs. Among which, you choose one to be able to do another due diligence.
Do I have to pay to have due diligence done on a Chinese company?
Yes, to have the due diligence done on a Chinese company you have to pay the specialists because they will do an investigation and then a complete check on the background and all the information on the supplier and in addition, they will give you a report with everything you want and you need to know about potential supplier and you will have it in just 5 working days.
DocShipper Advice : To avoid being duped by a Chinese supplier, contact DocShipper to help you find a good and trusted supplier.
If I want to develop a new product, what should I evaluate?
If you want to develop a new product in the best way with a Chinese manufacturer you have to evaluate its engineering capacity and this you can only do if, of the manufacturer, you evaluate and know the CAD compatibility, the design capacity, the structures and the research capabilities and development in them, prototype construction capability and initial prototype testing capability.
What is CAD Compatibility?
CAD Compatibility stands for Compatibility with the Assisted Design and is performed by the computer Software and is one of the important factors to consider when you are researching a new manufacturer and it is important to avoid possible design errors during production due to the inability to access or read the file on the manufacturer's computer.
Why is it important to check design capacity?
The manufacturer's internal design ability is not just a "design ability" but it is real engineering and it is important to check it because thanks to it you are sure that the design of your product will be excellent and of excellent quality.
Precisely you have to check certain skills which are:
Mechanical engineering which is the ability to design parts, such as plastic packaging, metal structural parts, functional parts (such as drive shafts and support shafts). In addition to having these capabilities, the design team must also know how to calculate the bending moment and the torsional stress limit in order to know, control and verify the resistance of the design.
Electrical Engineering which are the skills and knowledge necessary to design and are important for example for drives in which the system must calculate the torque of the electric motor and the speed required to drive the pulley at a certain speed suitable for lifting a certain engine weight.
Electronic engineering which means having the ability to design highly complex PCB circuits, which should include the use of IC processors, miniaturized BGA components and other complex surface mount devices.
Software engineering is important and you need to make sure that the software engineering team is capable of coding and delivering what you specify from the point of view of the output function.
Should research and development facilities and capacities also be checked?
Yes, it is also necessary to check the R&D facilities and capacities because in some cases, the supplier has to collaborate with you in the research and development (R&D) of the products you would like and for this it would be necessary to use the specific knowledge that the industry has. For example, you could collaborate on research to improve and make a cell phone case more resistant and that can be hit by a car without damaging the phone.
You could take care of the design of the products but to test and, in case they do not go well, modify the quality of them, you need a controlled environment in which they help you to advance the project to the best and bring it closer to production and if the supplier has dedicated R&D facilities and in-house capabilities, this could bring huge benefits, especially if you don't have such facilities.
Why is it necessary to evaluate the prototype manufacturing capacity?
Once the product design is finished, you have to evaluate the prototype construction capacity because this process makes you understand how fast the manufacturer is and if he/she is able to create a prototype of the product you would like and also, it would allow you to make modifications on the prototype to improve the result of the final product. Among other things, it is also useful for the factory because this process allows them to get to know the product better before it reaches production and knowing the product, they could suggest different designs that could be good and save you money such as for example they could suggest you on how to combine multiple files in one file to save on inventory or simple tasks like changing edges on plastic parts to reduce the number of defective products in production.
What allows you to evaluate the testing capacity of the initial prototype?
The testing capacity of the initial prototype allows you to evaluate the research and development capability of the prototype and different features such as design iterations in parallel with your requirements, the level of stress during prototype making and also allows you to test the long-term resistance of your product.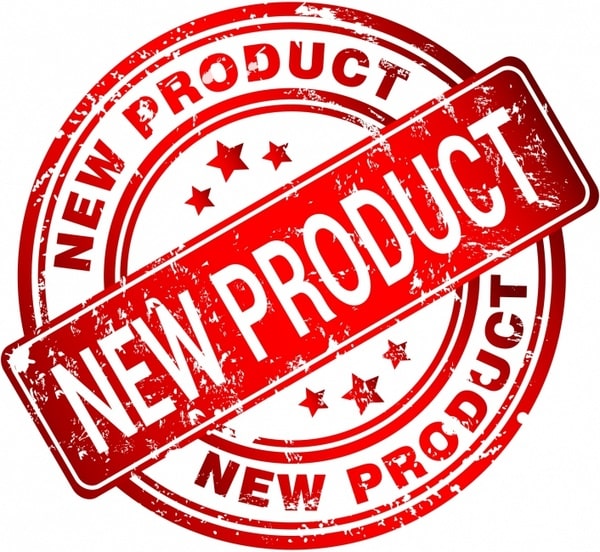 If I want to buy a standard product, what should I evaluate?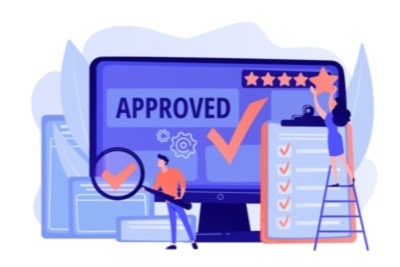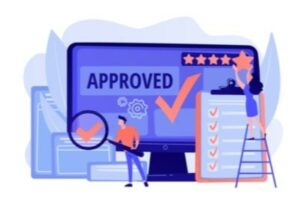 If you want to buy a standard product, from a potential supplier that you have verified, one thing to do is to go to China and check for yourself if the factory is suitable for your company, if it is well managed and well organized.
We will explain how to best evaluate these aspects.
How to evaluate if the supplier is suitable for your company or not?
To evaluate whether the supplier is suitable for your company or not, you must take into consideration various factors which are:
The

importance of your orders

to evaluate if it represents the percentage suitable for their abilities

The

main objective of the factory

to be able to understand if they work on large volume and low quality orders or vice versa and therefore if they work on small volume and excellent quality orders

The

time of year when they work the most

to understand if they will be busy or not during the time you want to place your order

Their organization

to understand if in case there will be no production manager or chief engineer, there will be a mature organization already organized or will put everything aside in their absence and you need to know this to be sure that the production of your product goes and continues in the best way without interruptions.

How much and how the person you are in contact with works

, you need to understand if he/she is capable of managing his/her job and if he/she is already very busy or not

How much your

intellectual property

is respected and this is needed to understand how much the seller wants to sell your products.
What are the aspects to evaluate to know if the factory is well managed or not?
To avoid problems due to bad factory management, we list the aspects you need to pay attention to and avoid in order to avoid problems.
The small signs that you need to pay attention to and with which you will understand that you have to choose another supplier are:
The boss is not interested in the production plan and spends most of his time in his office drinking tea and chatting with his friends
Managers don't know processes and therefore don't know how to give you answers to specific questions
Lack of staff training and problems are not solved because production supervisors are busy sending emails from their offices
The presence of many people or small departments or individual offices. These aspects make communication difficult and corruption is easier
The lack of metrics shown on the walls, equipment, TV screens, etc. which are usually used for the management of operations and if they are not there it means that there is a lack of visual effort of management and it can also be understood that most of the people who work, do not know what they are doing exactly
The payment of the production operators based on the pieces created and not on the hours worked, this is not an excellent method of payment for having quality products because the operators will be interested more in the quantity than in the quality of the products.
How do I evaluate if the factory is well organized or not?
To assess and know if the factory is well organized or not, during your visit to the factory you must observe whether:
The

production floor

is clean to ensure that your products are great

The workers' toilets are clean and therefore have good hygiene

They have

new equipment

that they have recently invested in

The

equipment

with which the production takes place is

new and expensive or old and shabby
Workers

have the right equipment to

protect themselves

when they do dangerous operations

The

behavior of operators

changes when you analyze their work and therefore if they are afraid and/or nervous or if they are calm in carrying out their task. If their behavior changes, something is wrong

The

age of the workers

is suitable for the job they are doing

Production is organized

in isolated islands and if there is a lot of work going on in the workshop. Both things might not be suitable for the creation of a great product because if everyone works separately and there is a lot of work, it means that your product will be created by several different people who do not have a direct comparison between them and therefore do not they have a common and precise idea of ​​how the result should be

They perform

other actions

besides packaging
They serve other customers in the countries you sell to and to check you have to see in the labels on the packaging line.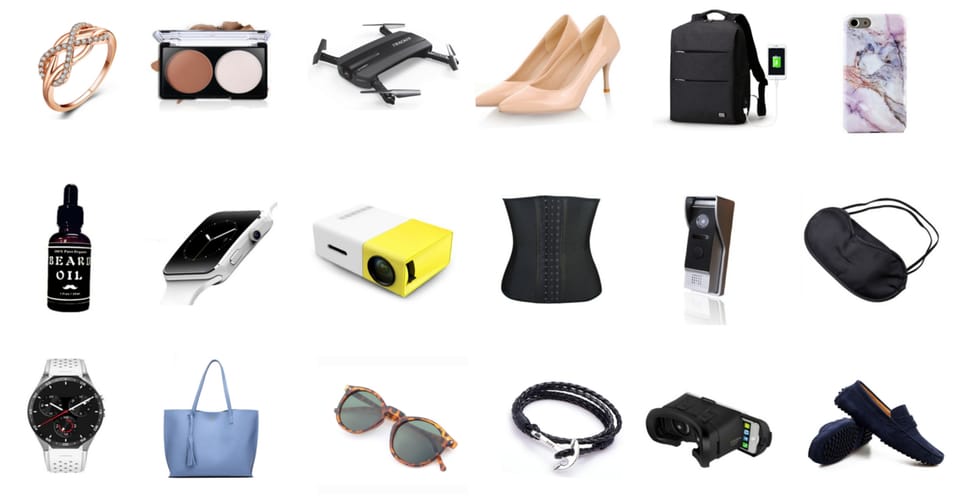 Docshipper Tip : In order not to waste time and be sure to choose a good manufacturer, follow our advice and if you don't know where to start, contact DocShipper and our experts will help you.
The importance of on-site factory quality audit
On-site factory quality audit on site is very important to avoid problems in production and therefore it is better to work with a manufacturer who places great importance on the quality of the final products.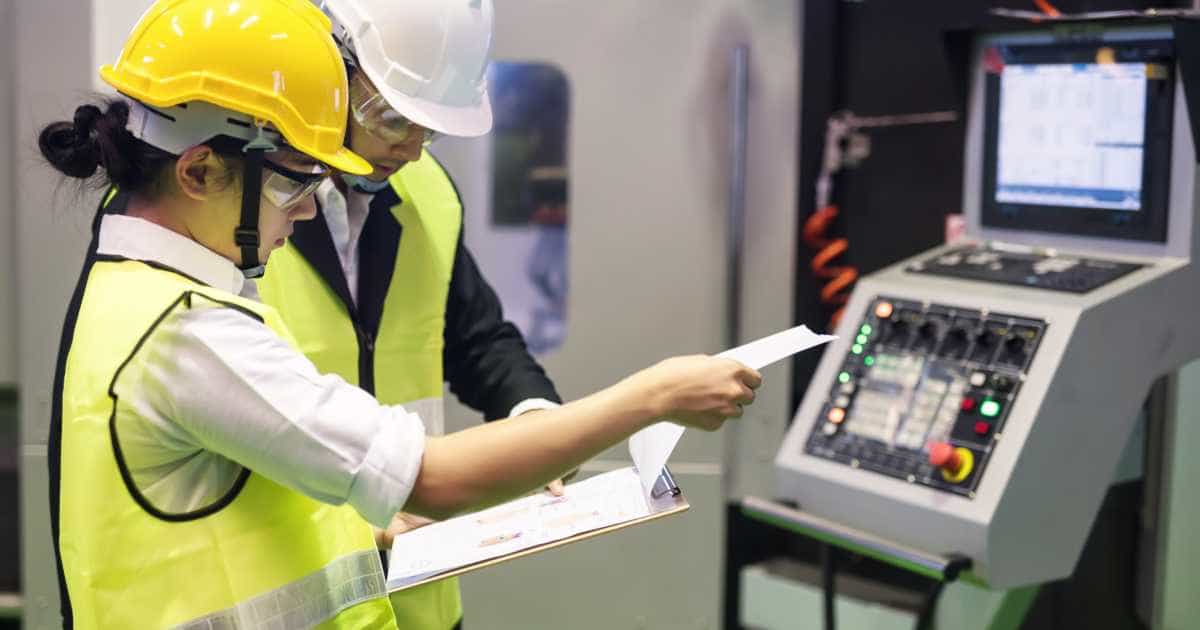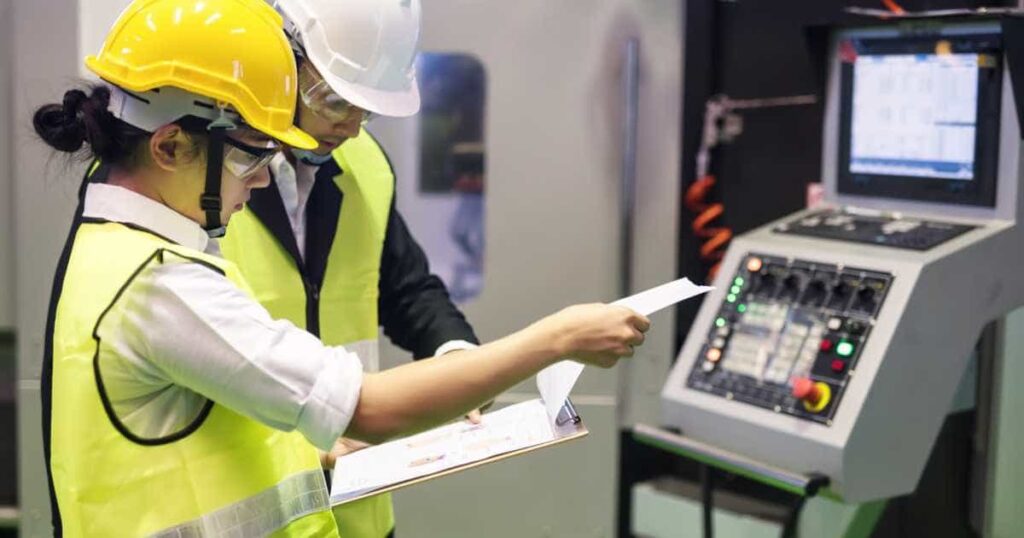 What are the reasons why only a few Chinese factories have a solid quality system?
Only a few Chinese factories have a solid quality system for two specific reasons.
The first reason is because many factory owners don't have a long-term perspective, in fact, their perspective is very short but slowly, most of the factory owners are changing their way of thinking and focusing more on the long-term relationship. term with their customers, keeping them thanks to the good quality of their products. This change is great for both producers because they earn more and are more successful than owners with a short-term perspective and is great for importers as they are confident that the producers they work with consider the quality of the products.
The second reason is because most Chinese factory managers do not have an advanced education degree and this means that only the few who do have an idea of ​​systemic thinking and therefore make sure they find the problem, understand what. is the cause of the problem and fix it at the source.
But as only a few factory managers know and implement this process to solve the problem it is difficult to ensure good quality.
How important are ISO 9001 certifications in China?
ISO 9001 certifications are not very important in China because you cannot trust them and for this reason the professionals of the sector in China do not take it into consideration.
You cannot trust it because there are various problems in the registration system and therefore in the certification system and this is why it is not taken into consideration in China.
Problems during registration and therefore the reasons why the ISO 9001 certificate is not taken into consideration are the following:
Many registrars only think about earning and therefore are very permissive and certify anyone, precisely for this reason all those who have verified are their customers.
The consultants for passing the certification are corrupted and therefore many manufacturers possess the ISO 9001 certificate but without doing any work on the fundamental principles of their organization.
Third-party auditors get bribed with a bribe and therefore don't do their job by pretending they've seen nothing wrong.
How much importance should your suppliers place on quality?
The importance that your suppliers must give with regard to quality depends on the importer and the minimum he/she would like but also on the size of the orders.
The level of quality you would like, as we told you, is also based on size and therefore is different for each type of order.
In order to make a good choice of quality level based on the size of the order, you have to understand at least the minimum basis and therefore you have to think about two important factors that are to be taken into consideration.
If a large manufacturer may be interested in your business in the short or long term, you can afford to request an excellent and solid quality system. However, if you work with smaller factories, you will not be able to request the same level because they will not be very well organized to guarantee you an advanced quality system.
If you can work with a disorganized producer, it is better that he/she is close so that you can follow the production closely and solve problems before they get worse or if you cannot work with a producer near you, it is better that he/she is well organized, interested and attentive to the quality and that can guarantee you an excellent level of product quality, without any defects.
As has been understood, the attention that suppliers give to product quality is measured in levels.
The various levels of attention during an in-process quality control by suppliers that the importer could choose from, are three and are:
The

rudimentary level

, in which in a small workshop of only 30 people it is the owner who checks and decides for himself whether the product is good enough or not

The

slightly more advanced

but medium level, in which there are production line leaders or quality control technicians who undertake to notice and set aside the defective products, marking them on a form.

The

most advanced

level, in which the quality control process takes place with go-no go meters and is subsequently controlled by the production operators and / or by digital sensors that do not miss the defective products.
What do you need to check or have checked during a factory quality audit?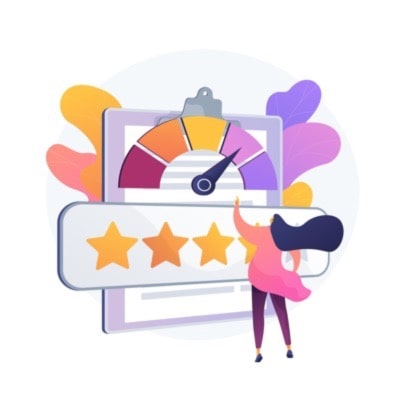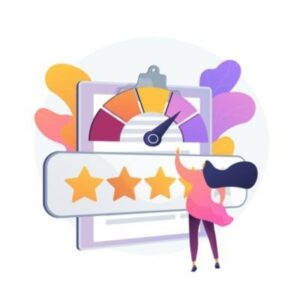 The most important things that you have to check or have checked during a quality audit in the factory of the potential manufacturer and that will have an impact on your business and the quality of your products and therefore you need to know if:
The

necessary check

is made that Chinese manufacturers should make on deliveries from their suppliers in order to guarantee and make sure that the materials are of excellent quality.

They have the

appropriate equipment

to carry out the necessary tests of a product, so that they can ensure the proper functioning and safety of their products.

The

materials and components

, which are used to create the product, are stored correctly and adequately.

There are

non-compliant materials

present and should not be in the factory.

Production operators know, understand and correctly follow the

procedures

they need to do, and you need to understand if they are trained or not to do their job at best.

The production supervisors or the managers point are trained and specialized on some

complicated and important steps

necessary to make the best product you want.
The factory is willing to do a pilot run before producing your fully customized product.
DocShipper info : Many Chinese manufacturers do not make the necessary checks on the orders of their suppliers and therefore if a material is not the one agreed, they rarely return the order to the supplier and use the same non-quality material and consequently, your products do not they will be with an excellent level of quality.
When is it necessary to check the social compliance audit on site?
After the background checks on the potential supplier and after the quality audit checks at the factory, you must check the social compliance audit on site, also checking the social and environmental policies of the factory only if your client requests you to work with of responsible producers, if negative news about your producer comes out, your name must be tarnished and if you promise your customers certain products (for example cruelty-free farms and slaughterhouses), your brand must respect it.
In the continuation of the article, we will usually tell you what is checked, the impact on workers and which issues to consider and which not.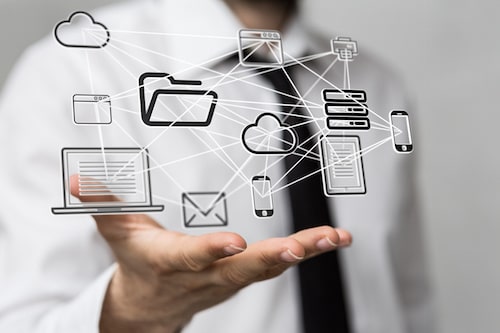 What should be checked of an on-site social compliance audit?
As there are different standards such as SA8000, BSCI, etc. and there are a lot of requirements from large proprietary retailers like Walmart and Disney, the aspects to check are different and change but in most social compliance audits the following are checked:
The cooperation of the factory management with the auditor and whether the local laws are respected in the factory, checking the minimum wage, employment contracts, mandatory performance, etc.
The type of work must also be voluntary on the part of the minors and therefore the workers must not perform forced labor, must not have excessive discipline, etc.
The working hours, the maximum number of overtime hours, breaks, etc. must respect the number of hours allowed by local law and must be properly compensated.
The health and safety of workers in the factory is very important and therefore you need to check:
For factory fire protection:
First of all, if there are any fire hazards

If they have equipment in the factory that is suitable for putting out a fire

If there are escape routes with sufficient space and with an evacuation plan available

If employees are trained and regularly do fire drills
For personal protection:
If the employees have adequate protection suitable for the work they perform

If there are other sources of risk in the factory
You can also check many other important aspects and that you consider them to be such as for example the importance that the factory gives to respecting the environment, for example knowing that the water treated before release is waste.
The impact that social compliance audits make on workers
In some large factories that work primarily for US / EU markets, the impact that social compliance audits make on workers is small.
But you must also take into account that in China, in the last 2 years, the conditions of workers in Chinese production have improved because the number of jobs available is higher than the job offer and that is why employers try in every way to attract workers.
And you have to be careful because the social control system of most retailers and owners does not work as it should and is not fair because the activities are assigned by the buyers based on the lowest price, the supply chain must not present any risk. and it must be guaranteed by the compliance department and finally why factories create false documents and train their employees to lie to better pass the control over social compliance audits.
What are the real problems that a social auditor should check in Chinese factories?
The checks are carried out both in the factories of the big brands and also in small companies.
Social auditors to find problems in Chinese factories, first of all, for small businesses, need to focus more on common worst practices in China and not international standards which should be a source of inspiration for small businesses and that small businesses are free to do what they think is right.
Social auditors in small businesses also need to know which are the real issues to consider and which are not.
By analyzing various points, we will tell you whether the problem must be taken into account or not.
Chinese workers can choose the place to work and therefore if the dormitories or the canteen are in bad conditions, the workers can freely choose to go to work elsewhere or to stay there, without any forcing and maybe because these conditions allow them to save more in order to continue their project.
So, for a social audit, dorms, canteens, and other living areas are not important to check.
Child labor and very serious cases of forced labor are not widespread with the notable exception of prisoner labor. So we advise you not to waste your time with this problem.
The only thing that social auditors need to know about the supply chain, small businesses and domestic workers, is what is subcontracted and where it is subcontracted and they absolutely must not force producers to be verified and approved because by doing so, suppliers are forced to hide the fact that they subcontract to unapproved factories.
Hence, we repeat that they need not be limited except when adequate quality control processes are in place at the central location.
The dangers to the health of workers is one of the things that must be controlled also because most of the workers are not aware of it and also because the level of most Chinese producers, a century ago, was on par with European factories and Americans and therefore if the level is so high, and certain rules are not respected to preserve the workers, it is very dangerous for their health.
The main and important aspects to check to preserve the health of workers are whether workers wear the appropriate PPE (personal protective equipment), if there are fire risks in the factory and if their prevention is seriously considered or not and if factory management has been concerned with making decisions regarding the main sources of danger for employees.
Chinese bosses don't care about the environment at all but if the customer is really interesting and exerts pressure on them to respect the environment, they'll do it.
For example, as a social auditor, you can explain to him that by using energy-efficient equipment they could save on electricity bill costs.
And instead, in other cases, it is a little difficult to explain and convince them to avoid certain practices against the environment because for them they could represent additional costs such as for example instead of treating wastewater, they prefer to release it behind their factory.
The social auditor must know that in Chinese law the rights of employees are protected and, for example, he/she must know that the employer is not authorized to fine his/her staff but to respect this rule, instead of giving him a fine, they reduce the bonus.
So, for the social auditor it would be a psychic thing but it is not a priority to check that the right to work for the staff is well respected by the employers.
The thing that the social auditor might waste time on is trying to find contradictions between work and factory management, asking simple questions such as when was the last time the production operators were trained. .
The social auditor doesn't have to worry about the legal limit of employee working hours because both the workers who are paid by the piece and the owners of the factory are happy with the long hours of work as they are more productive and therefore the workers can work from 6 to 7 days a week, up to 12 hours a day.
But despite the fact that both parties are happy with the extra hours of work and that there is more productivity, the problem is that the quality of the products suffers because there are low levels of attention, behavior based on individual interests and excessive tension on equipment and machines.
And then, as a social auditor you could penalize factories that abuse employees' legal hours by making them work full nights and no days off for a whole month. And on the contrary, give extra points to producers who pay their employees on production.
DocShipper Alert : In order not to waste time and be sure to choose a good manufacturer, follow our advice and if you don't know where to start, contact DocShipper and our experts will help you.
What are the things not to ignore during a factory process check and system audit?
The control over factory processes and system audits is an important element to ensure that the factory is trusted and that it guarantees high safety and to do this you have to analyze elements, usually ignored but useful for evaluating the maturity of systems and factory processes
These elements are the training, the NPI (New Product Introduction), the management systems, the CI (Continuous improvement), the equipment maintenance, the process controls and error correction, the specific checkpoints of the process and the compression molding process.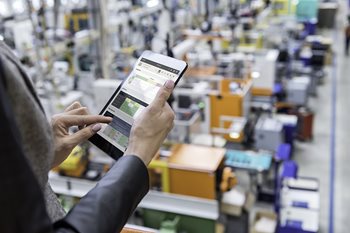 What do you need to find out about the elements needed for complete control of factory processes and system audits?
On the elements listed above, necessary for a complete control of factory processes and system audits, for each of them you have to discover and check certain characteristics that we will tell you.
For training, of course we are talking about that of employees and you must find out if there is a system that guarantees that they have the necessary skills for their work and if there is a plan to develop them and if it exists, you must understand if it works and makes sense or not. Additionally, you also need to understand whether employee performance is evaluated on goals and objectives that make sense and then whether they are given to employees based on what's important in their work or not.
Regarding the New Product Introduction (NPI) you have to understand if there is a formal process for the NPI and you have to analyze the documents in this regard to understand if they are original or fake and if a process flow, an FMEA and a control plan have been developed.
On the product control plan, you need to find out which methods are used and if they are ready to produce the new product, for example by checking if the sample has already been approved.
You also need to know the factory management systems and to do that you need to understand if there is a quality manager for each workshop, if there is a timing manager for each workshop and if the production manager's goal is to produce as many pieces as possible without taking into consideration the quality or that the number of products is proportionate to the good quality of the products. In addition, you also need to understand if everyone can see the quality and productivity metrics and if local managers manage to have the correct information in advance in order to make the right decisions about it.
You have to make sure that the continuous improvement (CI) system is effective and that it gives excellent and visible results on business, check if the percentages of internal defects and those of the customer are monitored correctly and if they are taken into account for improvement, if any an already defined methodology of problem solving and whether employees are educated about it or not. Furthermore, you must also check if the factory considers systems and processes a lot and if countermeasures considered as such, they really are and if, after some time, they are really validated.
The factory must have excellent equipment maintenance and therefore must have a plan for the maintenance of all tools, production equipment, jigs and fixtures, and test equipment; to reorder and replace some tools you must follow the explanation of the predictive models and in addition, you must know that the production operators are trained to take care of their equipment.
You must inform yourself about how process controls are performed and how errors are corrected and in order to better analyze you must know that when errors are performed, particular attention is paid to the CTQ characteristics and if it was not possible to check the errors, checklists are given to the operators in order to check if there have been errors or not. In addition, you must also know that if the process parameters of the machines have to be modified, a procedure must be carried out and everything that is done, is documented and even the capacity of the process is monitored and adjusted and the measurement systems must be calibrated and validated. statistically.
For the specific checkpoints of the process you must know that general checks are made for each production plant and in addition, the verification of the important things in the main processes is done by an auditor with excellent technical experience in this regard and that according to each need, modifies its control process. Additionally, you need to analyze supply chain systems in case an important order is delivered on time.
You also need to check if the compression molding process is done correctly.
DocShipper Advice : Most of the companies that make technical and/or industrial purchases from China have a better knowledge of the systems and processes of the factory.
What should you do to get a quote on a supplier's price?
To find out if the supplier you would like to work with will make you pay a surcharge and to know how much it would be, first of all, you must request prices and then the quote from as many potential suppliers as possible and in doing so, if more than 5 suppliers give you a quote, you will get an idea of ​​the average price on the market.
And then, subsequently, you can choose someone with whom you can negotiate the price and you have to analyze how the producers react to your offers and for example if you tell them that the price you would have wanted is less than 20% of their quotation the manufacturer can:
Accept and tell you that later

you will find a way to reduce the costs of your product and in this case

you should not trust them

because they are more interested in having your business and not your needs on how you would like the product and its quality.

Accept and immediately analyze

with you if there is the possibility of changing a material or skipping a process and this is a

better sign

because the manufacturer makes you understand that he is really interested in your product and in satisfying your needs.
Docshipper Tip : Pay attention to some Chinese companies. Many of them if they notice that you are a new importer and have just entered the market and that you are developing a new complex product, they will try to deceive you on any point of view and may even steal the idea of your new product. So make sure you do all the necessary checks before giving your information to a supplier you do not know.
What to do when the supplier has to sign executive contracts?
In the end, once the agreement is reached, you have to ask the supplier you have chosen to sign the executive contracts and you have to know how to analyze how they react during the request to sign and then you have to see if they read it carefully, asking smart questions, if they sign it , perhaps without even reading it, and they send it back to you right away or put it aside until you are too involved in the relationship and you also need to understand how they react to the news that you want to do an inspection of the products before they are shipped.
DocShipper Alert : We advise you to look like an importer who knows a lot of the environment and is experienced, otherwise they will not give much weight to your requests and your order and will try to deceive you.
FAQ | HOW TO FIND A MANUFACTURER IN CHINA? [FULL GUIDE]
What does it mean if a factory does not have the necessary testing facilities?
If a factory, during your China supplier inspection, does not have the required testing facilities in place, it means that the factory is unable to consistently produce good quality products.
Do product testing structures change or stay the same for all products?
The test structures of the products change according to the type of product and therefore are not the same for all products and to perform excellent tests, in addition to having to know the various tests required for the product, you must also better understand the production process.
When to request precise quotations?
The request for precise quotes changes based on various factors and there is no precise moment suitable for everyone. For example, if you need to request a precise quote for a project you have been working on for a very long time, to avoid the idea being stolen, you cannot make the request to any supplier but you must take your time and wait to find the reliable supplier and suitable for your needs to be able to present your project and request a quote.
What kind of lawyer is best to work with?
It is better to work with a Chinese business law attorney and not your usual business attorney to avoid problems in the contract, such as the fact that it is poorly written and therefore may not be applicable.
DocShipper info: Do you like our article today? For your business interest, you may like the following useful articles :
DocShipper Advise : We help you with the entire sourcing process so don't hesitate to contact us if you have any questions!
DocShipper China | Procurement - Quality control - Logistics
Alibaba, Dhgate, made-in-china... Many know of websites to get supplies in Asia, but how many have come across a scam ?! It is very risky to pay an Asian supplier halfway around the world based only on promises! DocShipper offers you complete procurement services integrating logistics needs: purchasing, quality control, customization, licensing, transport...
Communication is important, which is why we strive to discuss in the most suitable way for you!