This article discusses the importance of choosing the right packaging for your products in order to protect them from various conditions during transportation, without spending too much on it. It emphasizes that saving money on packaging does not have to compromise the quality and safety of your products. The article suggests that businesses should take a wide view and improve their production systems to enhance their profit margins. The article recommends starting with material selection, existing package size, and other elements of the supply chain to improve the packaging process. Additionally, the article notes that factors such as inefficient materials, poor warehouse structure, lack of optimization in the process, high shipping prices, and larger-than-needed packaging dimensions can lead to an increase in packaging costs.
DocShipper info: Let DocShipper handle your packaging needs while optimizing your costs! Our experts will help you choose the right materials and methods to protect your products during transportation. Request a free quote in 24 hours and streamline your supply chain today!
Optimize your packaging process in logistics
Package optimization is a supply chain optimization procedure in which supply chain experts seek ways to make a product's packaging more efficient, so they intend to save time and money in the production and transportation of items by making minor modifications to the packaging.
What are the modifications that can be run on this point:
Lower your operational costs and boost your profits.
Enhance the packagers of your products, which will increase the contentment and the loyalty of your customers.
Maximize the workplace

safety

by reducing employee accidents.
Improve the

inventory management

in order to satisfy customer needs for a quick delivery. 
Furthermore, it is also better to start with the following to strengthen your existing lines:
Identify and collect the infrequently used packaging materials.

Examine your current packaging stock.

Find items that are related and can be classified together.
The purpose is to decrease the number of packing lines to just a few that are extremely efficient. Instead of a decentralized procedure, your facility will save money on personnel by reducing unnecessary travels and also by increasing productivity when the packaging process becomes much faster.
Decrease product waste and packaging
Having your packaging process automated and your employees well-trained will reduce the waste that comes from carelessly managed products and materials. Packaging machines are very useful in eliminating waste caused by human error. So that you can purchase depending on your budget whether semi-automated or completely automatic machines.
DocShipper Advice : You shouldn't forget to instruct all employees on how to use packing machinery to limit or eliminate waste as much as possible.
Packaging equipment can help you save time on packaging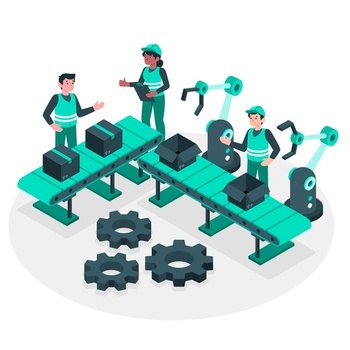 To increase throughput, semi-automatic or completely automated equipment are frequently used. On the other hand, automation can increase employee productivity by freeing up time that would otherwise be spent on physical labour. 
Furthermore, automation will reduce the physical effort of your workers, which will automatically reduce workplace injuries.
In addition, the packaging machines can function all the time with a little supervision and as a result the potential output will be greatly boosted.
Lower the amount of paper used and the time it takes to receive orders
When you order packaging materials, it will definitely cost you a huge amount of money because it usually includes repetitive tasks that could be avoided, like: 
-   Make a purchase order.
-   Decide when the delivery will take place.
-   Look through outdated price listings.
-   Compute the total inventory as well as any additional information required for the next order.
-  Spend a lot of time on placing the order via mail or telephone.
As we know, time is money, so you can invest this wasted money in other areas, such as higher-value-added activities.
Collaborating with a packaging supplier who can provide an online ordering system is the solution. So you may access your account with the distributor and execute new orders in a little number of clicks from place.
The technology automates your ordering process from start to end, saving your staff an important time. It also allows you to see delivery times in real time and helps you to organize your own operations.
In addition to saving time and money, an online ordering system saves your order history for future reference. This ensures that you won't have to search through old emails or files to find out what you already ordered.
The option to order packaging supplies through the internet frees up time for your employees to focus on other elements of the company.
Use data to reduce your logistical expenses over time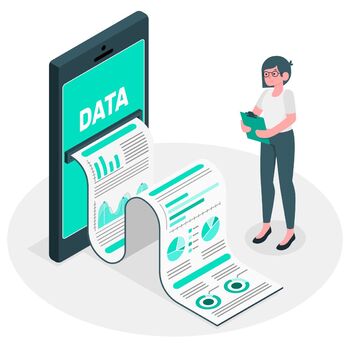 Data is a key for effectiveness in everything from marketing to products, packaging, and transportation.
Supply chains around the world are being transformed by connected industrial objects, data analysis, automation, and digital innovations. Producers have never had as much transparency into their supply chain operations as they have now.
Sensors help you to determine the operational and productivity status of each connection in your supply system.
You may use data to determine sales patterns and predictions, as well as update your product and packaging inventory quickly, and it is better to avoid excessive production, over ordering of packing components, or large stock outs on the opposite.
Sharing useful information with your suppliers and your packaging provider will boost the work of your company more than just you as a manufacturer.
Use custom sizes to get the most out of your packing
Several businesses utilize standard-size boxes for the following reasons:
-They are mass-produced.
-Have no architectural fees up front
-Are readily accessible on the market and frequently have a smaller unit cost than customized boxes.
In theory, this is excellent, but in practice, employing bi-cartons wastes a lot of space. 
This loss not only increases shipping expenses, however it also necessitates the use of cushioning items to protect the products within the boxes.
You not only save money by not buying cushioning, but you will also accelerate the packaging process and increase performance.
DocShipper Advice: Trust Docshipper's proven record of success with numerous clients for expert packaging solutions that protect your products during transit. Contact us today to learn more about our packaging solutions and how we can help your business succeed.
Maintain only what you need and save money on unneeded packaging
Begin by separating your packaging costs into those that are genuinely performance-related and those that are just cosmetic. It is possible to justify all the aesthetic costs, so perhaps some of them are superfluous, and should be spent on improving the conception of your packaging.
Is it possible to justify all the aesthetic expenses? Perhaps some of them are superfluous and should be spent on improving the performance of your packaging design instead.
-You have to consider the possibility that your product need more than one box, depending on the nature of your goods
- It is possible to eliminate labels or stickers and put the necessary information straight on the box in order to cut costs.
- Another way to decrease costs is to use the black and white colours rather than multicolour, but be careful it is just for certain products.
Stay updated with the latest innovations in the packaging sector
It is crucial to keep yourself updated in the packaging sector. Especially those linked to your industry, if it's food products, cosmetic products packaging, or  pharmaceutical products, for example.
Packaging is a hugely competitive sector. Packaging companies are making significant investments to create more lasting, faster, better, and eco sustainable merchandise to stand out from the crowd and fulfil new customer needs.
You might save money on top of all of this. Damage or spoiling in transportation is less likely with more robust packing. Shipping expenses are reduced by using lighter, smaller boxes.
Make sure that products are properly packaged and transported to minimize returns.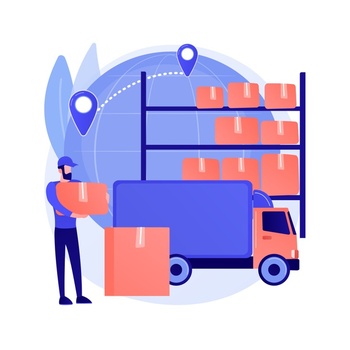 Your company will lose money if there is damage in transit. Fabrication, packing, distribution, and return are all sunk expenses when a client returns a defective good.
The contents of your package must be kept safe for multiple reasons:
The condition of your packaging may be affected by changes in the weather.
The damage to goods during transport due to the poor condition of the roads or even falling (shock)
Calculate your current return rate to begin solving this problem. Calculate it separately for each shipper if you operate with several ones.
That's why it's crucial to focus on a goal to enhance it by:
 Switch to a different

delivery service provider

 

Planning to invest in a nicer carton variety, perhaps with inserts, will properly protect expensive items.

Trying to optimize the size and the cushioning padding of your packaging.
Although this modification may incur extra cost expenses, it is worth considering the cost-effectiveness of such change.
Your items will be far less harmed during shipping, that will save you cash, will give you a competitive advantage and loyal customers. 
Purchase in huge quantities, but not excessively
It's critical to find the appropriate balance between large-order cost avoidance and storage capacity.
Keeping your inventory limited on purpose is extremely beneficial if you're planning a renaming or package redesign in the coming future.
However, if you're fully pleased with your package design, ask if you can receive a special reduction from your packaging vendor.
Choose a few packaging vendors
Using several vendors may put you in a good position and help you save money on shipping. If you're not aware, nevertheless, this could lead to higher expenditures.
It is better to choose a single packaging supplier, otherwise the discounts will not be available if your orders are divided between two or more vendors.
Furthermore, if your supplier is concerned that they may lose an order due to price, they may actually reduce their own production costs expenses by moving to lower-cost, lower-quality materials.
If you could somehow locate a packaging provider who can supply you with all the packaging goods and accessories you require, you will be able to:
-Spend less time as a result of connections that develop with time.
-Take advantage of reliable and unsurprising quality.
-Reduce the amount of time that leads you to submit numerous purchase orders and manage various delivery dates across multiple vendors.
-Take advantage of economies of scale.
Create your own packaging to benefit from a free advertising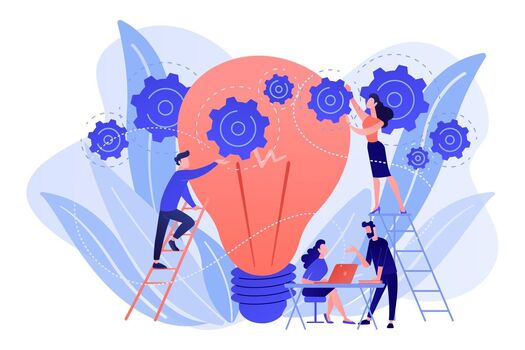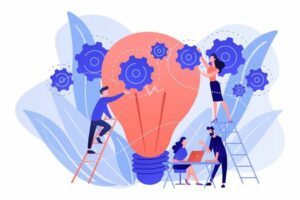 It is often safer to transport your products in simple cardboard boxes without any kind of printing. There's no need to make high-value things visible to possible robbers.
When you distribute your goods, your packaging may act as a walking advertising, that will help to raise awareness of your trademark over time, which will automatically generate word of mouth without paying an extra cent. In addition, you can easily print your logo as well as the elements that define your business, and it is a mesmerizing idea if you customize the packaging in order to improve the consumer experience.
Save package costs and environmental impact by using the cardboard
A lot of businesses are unaware that specialized packaging elements, including reels for storing or carrying cables and other coiled items, which are normally made of weighty, pricey polymers or wood, may be manufactured inexpensively from lightweight.
The attractiveness of your goods could be improved by substituting reusable papers for more costly materials like plastic or wood. Furthermore, fabrication expenses are significantly beneath those who use molded plastic packaging.
Paperboard items are not only less expensive, but they are also considerably more environmentally sustainable.
Carton is easy to recycle, and it may be recycled up to 7 times just before fibres get too fragile to be processed again.
How to calculate packaging costs?
There is no one formula for calculating packaging costs, as it depends on various factors such as the type of packaging material, quantity needed, and shipping costs. However, a general formula that can be used as a starting point is:
Packaging Cost = (Cost of Packaging Material per Unit x Quantity needed) + Cost of Custom Packaging + Shipping Cost
FAQ | 13 easy ways to reduce packaging costs
What are the steps to have the right packaging for my product?
It is crucial to find the appropriate packaging for promoting your brand and products, and it is also for the growth of your market share and these are some steps answering your question:
- Understand your manufacturing sector : You may discover required aspects for your product's packaging by studying major companies and setting industry standards.
- Identify your target market: It's necessary to be specific about whom you're attempting to reach.
- Identify your stage of prototyping: Recognizing your product's prototype stage can result in significant cost savings.
- Collaborate with your packing provider: Closely working with your packaging provider from the start may make the distinction between a packaging supplier and a packaging partner.
What are the types of packaging?
The following is a quick summary of the three kinds of packaging that, when combined, make up the entire packaging line.
Primary packaging : This is the primary layer, which contains the final product, such as a plastic bag containing whole-grain cereal or a shoebox containing a shoe.
Secondary packaging: Outside principal packaging, this form of packaging is used to group a specific number of items into a stock-keeping unit.
Tertiary packaging: This form of packaging is used to convey greater amounts of transit packaging from a manufacturing site to a retail location.
What are the 3 P's of Packaging?
The 3 P's of packaging are as follows
- Protection: The fundamental purpose of packaging is to safeguard your items physically or through a barrier. Sadly, most firms cut corners on materials to save money. This action has a huge impact on businesses since they have to manage with significant waste costs and product deterioration.
- Preservation: Product preservation is essential in many sectors, particularly in the food sector. As a result, it's fundamental to put it into practice in order to enhance your packaging design.
- Presentation: The appearance of your product packaging may have a significant impact on your customers' purchase decisions. When a client is considering whether to buy your product or one of your rivals, the presentation can assist them in making an intelligent choice. Shoppers are well aware that better-looking packaging suggests higher-quality goods.
What role do drones play in packaging?
Every aspect of packaging is being influenced by technology, and people are typically interested in what the future will bring for the effect of technology on our regular lifestyle. Companies are increasingly adopting this innovation as well. Drone delivery for consumer products, medical equipment, and food is being tested by a number of firms.
DocShipper info: Do you like our article today? For your business interest, you may like the following useful articles :
DocShipper Advise : We help you with the entire sourcing process so don't hesitate to contact us if you have any questions!
DocShipper China | Procurement - Quality control - Logistics
Alibaba, Dhgate, made-in-china... Many know of websites to get supplies in Asia, but how many have come across a scam ?! It is very risky to pay an Asian supplier halfway around the world based only on promises! DocShipper offers you complete procurement services integrating logistics needs: purchasing, quality control, customization, licensing, transport...
Communication is important, which is why we strive to discuss in the most suitable way for you!