This article highlights the best freight forwarders operating in France. If you are looking for highly efficient and reliable freight logistics services, you have come to the right place. We are going to explore the list of hand-picked freight forwarders in France that have distinguished themselves by their excellence in shipping and supply chain management.
The list of the five best freight forwarders in France:
DocShipper
Bollore Logistics
Geodis
M2R Maritime
AIRSEA
DocShipper Alert: Need help organizing a shipment to or from France? Do not search anymore ! DocShipper is here for you. We are logistics experts and take care of all aspects of your shipment, from managing customs clearance, to packaging, to arranging transport, whether by air, sea, or rail.
To get a free quote within 24 hours, contact us now. We would be delighted to provide you with a tailor-made offer that will perfectly meet your logistical needs. Trust our expertise to ensure the success of your shipment to or from France.
DocShipper Group

DocShipper is a team a french logistics experts that provides end-to-end solutions for small businesses looking to source or ship products..
Whether you're a large company, a small business, a start-up, or an individual, DocShipper can arrange your shipment from and to France from start to finish, without you having to do anything.
Their services include product sourcing, quality control, supplier management, freight forwarding, customs clearance, and last-mile delivery.
Docshipper is committed to managing the entire shipping process from A to Z, while also providing exceptional customer service. They work with businesses of all sizes, from startups to multinational corporations, and offer a range of flexible pricing options to accommodate different budgets.
If you want to save on shipping costs, tell us about your project by filling out this easy form. We'll answer any questions you have and give you a free shipping quote in less than a day!
Services Overview
WarehousingServices

Sourcing services
Quality control services
Packing Services 

Airfreight

Ocean freight (FCL)

Ocean freight (LCL)

Railway Freight

Multimodal Freight

Inland Truck Freight

Custom Clearance

Transport insurance

Cross Border Services

Door to Door Services

Moving Services
 Recommended Reason 
With its global presence, the expertise of its multilingual teams and its close relationships with leading logistics partners, DocShipper now offers full support to its customers throughout the supply chain process. If you are looking for tailor-made and stress-free logistics services, do not hesitate to request a free quote which will be provided to you within 24 hours.
Bolloré logistics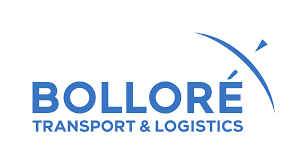 Bolloré Logistics is a world-renowned logistics company, founded decades ago, with a well-established international presence. Drawing on its experience and expertise, Bolloré Logistics operates on a global scale to offer complete and personalized solutions to its customers. Its network covers many countries and regions, with offices and branches strategically located in the main logistics centers of the world. 
Bolloré Logistics comprehensive services include:
Air Freight

Sea freight (FCL)

Ocean Freight (LCL)

Rail Freigh

Domestic Truck Freigh

Customs clearance

Road transport

Warehousing

Packaging

Supply Chain Management
Note: Bolloré does not offer sourcing services to find suppliers or manufacturers.
Geodis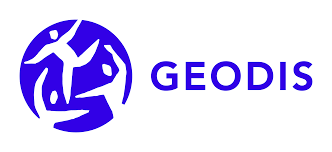 Geodis is a renowned logistics company, an integral part of the SNCF group, which was first created in 1904. With its global expertise and presence in more than 120 countries, Geodis has become a major player in the international logistics industry.
With a competent and dedicated team, Geodis can efficiently manage a wide range of logistics operations for its customers. Among the services offered by Geodis, we find:
Air freight

Sea freight (FCL)

Sea freight (LCL)

Rail freight

Domestic freight by truck

Clearance

Truck transport

Storage

Packaging

Supply chain management
Note:Geodis does not offer direct manufacturing services or production of goods.
M2R Maritime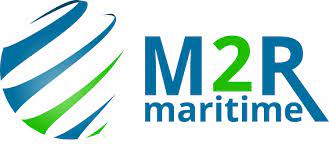 M2R Maritime is a specialized shipping company. With a team of over 70 knowledgeable employees, M2R Maritime can handle up to 25,000 shipments per year, facilitating connections between France and destinations around the world. The company is proud to hold ISO 9001:2008, AEO and IATA certifications, demonstrating its commitment to international quality standards.
The comprehensive services offered by M2R Maritime include:
Air freight

Sea freight (FCL)

Sea freight (LCL)

Rail freight

Domestic freight by truck

Clearance

Truck transport

Storage

Packaging

Supply chain management
Note:M2R Maritime does not offer sourcing and supply services for suppliers or manufacturers, apart from its other logistics services.
AIRSEA

AIRSEA is an internationally renowned logistics and transport company founded several years ago. As a major subsidiary of the AIRSEA Group, this company enjoys a strong reputation in the freight and supply chain management industry.ISO certified and with accreditations such as AEO and IATA, AIRSEA is committed to providing state-of-the-art logistics solutions, ensuring smooth and transparent management of shipments around the world.
With its strategically located head office, AIRSEA operates with unparalleled efficiency to meet the needs of its customers. With a team of highly qualified professionals, the company offers air, sea and rail freight transport solutions with particular attention paid to the quality of services.
Among the services covered by AIRSEA are:
Air freight

Sea freight (FCL)

Sea freight (LCL)

Rail freight

Domestic freight by truck

Clearance

Truck transport

Storage

Packaging

Supply chain management
Note: AIRSEA does not provide storage and warehousing services.
Docshipper advice: With DocShipper, you benefit from advice from logistics experts who accompany you at every stage of your move or your freight. Our international presence, our multilingual expertise and our reliable partnerships with the best carriers ensure that your shipment is in good hands. Get a free quote within 24 hours and trust us with your shipment!
How to find a reliable forwarder in France?
Finding a reliable freight forwarder in France is essential to ensure smooth shipments and efficient logistics management for your company. Here are steps to help you identify and select a trusted freight forwarder that will meet your specific needs:
In-depth research: Start by carrying out an in-depth research online to identify freight forwarders operating in France. Check websites, customer reviews, and seek recommendations from colleagues or business partners.
Verification of Accreditations: Verify that the freight forwarder is authorized and has the required licenses to legally operate as a logistics service provider. Look for certifications such as ISO, IATA, AEO, which testify to the professionalism and compliance of the company.
Experience and expertise: Favor freight forwarders with significant experience in the industry. A well-established company with expertise in different business sectors will be better placed to meet your specific needs.
Global Reach: Checked if the freight forwarder has a strong global network. This will ensure that your international shipments are handled efficiently, avoiding delays and customs issues.
Services offered: Make sure the freight forwarder offers the services you need, such as air freight, ocean freight, customs clearance, inland transportation, warehousing, etc.
Customer service: Go for a freight forwarder that emphasizes customer service and responds quickly to your questions and concerns. Good customer service is a key indicator of a freight forwarder's reliability and quality.
Ask for references: Do not hesitate to ask for references from previous or current customers of the freight forwarder. This allows you to obtain concrete feedback on the quality of its services.
Competitive rates: Compare the rates offered by different freight forwarders, but don't be guided only by the lowest price. Make sure you understand what is included in the price and check for cost transparency.
How much is the freight from France to the USA?
The cost of freight from France to the United States can vary considerably depending on several factors such as the mode of transport (air freight, sea freight, etc.), the quantity of goods, the nature of the goods, the exact destination at the United States, additional services required (insurance, storage, etc.), as well as fluctuations in tariffs and customs charges.
The cost of air freight from France to the United States can usually range between $2,000 and $6,000 for a standard pallet. For ocean freight (full container FCL), costs can range from $1,500 to $4,000 for a 20ft container (TEU), and $2,500 to $7,000 for a 40ft container (FEU).
It is highly recommended that you contact a freight forwarder or logistics company, for an accurate estimate based on your specific shipment, as they will be able to consider all relevant factors and provide you with a detailed offer. Contact DocShipper today for benefit from quality service and personalized solutions for your international freight needs.
FAQ | Best 5 Freight Forwarders in France
How long does it take to ship from France to the United States?
The shipping time from France to the United States depends on the mode of transport chosen. Air freight is usually faster, taking around 2-7 days for standard delivery. On the other hand, ocean freight can take from 10 days to 6 weeks, depending on the type of service chosen (FCL or LCL) and the exact destination in the United States. It is important to consult a freight forwarder or logistics provider for specific shipping times based on your shipment.
How much does it cost to send a car to France?
The cost of sending a car to France can vary depending on several factors such as distance, mode of transport (sea freight or air freight), size and weight of the vehicle, and additional services required. This is why we recommend that you contact DocShipper for expert advice and a personalized quote for shipping your car to France. DocShipper is an international shipping company with a proven track record of shipping cars around the world.
Who is the best freight forwarder in France?
Choosing the best freight forwarder in France will depend on several factors such as your transportation needs, the type of goods you are shipping, shipping location and destination, and local customs regulations. However, to guarantee a reliable and secure service, it is essential to work with an experienced freight forwarder. In this context, DocShipper is a leading international logistics company in France, offering high-end freight and forwarding services on a global scale.
Our logistics professionals have the expertise to provide customized solutions tailored to your specific needs.With DocShipper as your partner, you can be assured of flawless handling of your international shipments. We take care of complex customs formalities and select the most efficient shipping method for your business.Contact us today to find out how our France transit services can optimize your logistics operations and bring you peace of mind in your international shipments.
DocShipper info: Do you like our article today? For your business interest, you may like the following useful articles :