To run a profitable business, it is crucial to select the right sourcing company that can provide the required materials consistently while keeping costs low. However, with countless options available, it can be challenging to find the most suitable sourcing service in China.
The ideal sourcing company should ensure the quality and quantity of materials while maintaining affordability, enabling businesses to focus on other areas. In this article, we will discuss the top 12 trending sourcing services in China for 2022, including DocShipper Sourcing, Meeno Group, and Sourcing Bro.

What does a sourcing company do?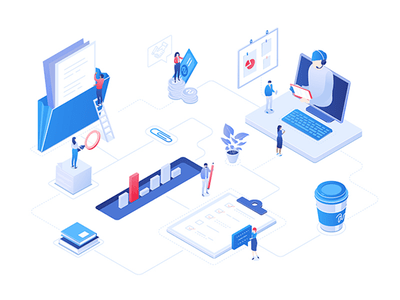 A sourcing company is a third-party service provider that assists businesses in finding and selecting suppliers for their manufacturing or trading needs. They help businesses source materials, products, and services from reliable suppliers at the best possible prices. Sourcing companies act as intermediaries between businesses and suppliers, conducting supplier research, verifying credentials, negotiating prices, and managing logistics.
They provide valuable market insights and connections, enabling businesses to expand their supplier network and reduce costs. Sourcing companies can also handle quality control, ensuring that the products meet the required standards before they are shipped. Overall, a sourcing company's goal is to streamline the supply chain process and help businesses save time, money, and effort.
DocShipper Advice : Do you have additional questions about the sourcing service? Do not hesitate to contact us, one of our experts will answer you quickly!
Top 10 sourcing companies in China
If you are looking for the best sourcing agents in China for your company, here are the top choices that you should consider: 
1. DocShipper Sourcing

Owned by the DocShipper Group, this company offers sourcing and logistics solutions in more than 40 countries. DocShipper ensures assistance to its clients throughout the supply chain, including tasks such as supplier research, compliance, quality control, and international logistics. DocShipper discusses the product specifications and details with its customers and conducts supplier research to shortlist candidates matching the requirements. They also negotiate on behalf of the client and proceed to the sampling stage only when the client's requirements are satisfied.
The company also handles responsibilities such as documentation, email translation, package finalizing, freight arrangement, and web application. When the order is in the production stage, DocShipper assists clients in production management, quality inspection, international payment, shipment booking, and other documentation and customs clearances.
Services offered by DocShipper Sourcing include:
Sourcing

Supplier screening

Documentation preparing and translation

Order follow-ups

Factory and product inspection

Shipping arrangement

Custom clearance
How much commission does DocShipper Sourcing charge for its sourcing services?
Depending on the purchase value (in EUR), the commission ranges from 4.5% to 15%. If the purchase value is more than  500,001€, the commission is to be negotiated.
2. Meeno Group
This is a sourcing company that is tailored for both domestic and international clients. It is located in Yiwu, China, and is one of the most reputed, talented, and experienced organizations of its kind. The main aim of the company is to attain high levels of professionalism, great work ethics, excellence, and maintain integrity through their work. The company is trusted for molding itself to meet the demands of clients all over the globe. 
You can trust the Meeno group to deliver the best services without any shortcuts with professional assistance. 
Services provided by the Meeno group includes:
High-quality inspection

Product research

Goods sourcing

Depot storage

Repackaging

Building a solid base of trusty manufacturers and suppliers

Shipping administration

Custom clearances

Manufacturing solutions
How much commission does Meeno Group charge for its sourcing services?
Depending on the purchase value, the commission ranges from 3% to 100%. If you choose a Sample Consolidation/Discount Express, you will be charged 180$/year.
3. Imex Sourcing Services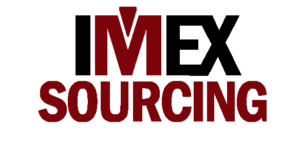 Situated in Guangzhou, China, Imex provides a plethora of services and sourcing facilities. The USP of this brand is the customized online portals they provide, which makes it easier to track and manage the process of sourcing orders. 
This company promises to deliver low prices and incredible customer care support that is accessible 24/7. Imex is the perfect sourcing choice for companies of any size. Thanks to its great performance, this organization has been recognized as a trusted brand on platforms such as eBay, Amazon, Shopify, and more.
Services offered by Imex Sourcing services:
Detailed and careful inspection

Vendor background check

High-quality inspection

Accurate factory audits

Quality maintenance

Agreement negotiation

Risk mitigation

Product evolution

Logistics
How much commission does Imex Sourcing Services charge for its sourcing services?
The commission rate chart of this company is not publicly disclosed
4. Quik Sourcing
This is a one-stop solution sourcing company based in China. The main aim of Quik Sourcing is to satisfy the clients, meet their convenience, and help them find reliable factories at a low cost. 
Quik Sourcing believes that every client is different and hence, focuses on delivering individualized and customized services from the comfort of your home. Its operations are handled by a team of world-class, talented, and highly capable professionals who are experts in their individual fields. The company owes its commitment to every client and hence makes sure to deliver approachable, friendly, and accommodating services.
You can negotiate to get the best price, without having to compromise on the high quality of the products. 
The company ensures a seamless procedure for the clients by searching for suitable suppliers in China, assessing the cost of production, understanding shipping, providing samples, verifying suppliers, and having a solid customer base. You can access the lowest prices with Quik Sourcing and a range of expert representatives to help you with the process.
Services offered by Quik Sourcing services:
Product sourcing, consulting, and manufacturing

Product sample customization

Import and export

Price negotiation

Solid customer care base

Trusted supplier base
How much commission does Quik Sourcing charge for its sourcing services?
Imex Sourcing Services charges a commission of $5 for their basic plan, and their advanced plan ranges from $5-$10. Additionally, for orders under $1,000, there is a $100 fee for the advanced plan, and for orders under $5,000, the commission is 10%, while for order values above $5,000, the commission is 5%.
5. Dragon Sourcing
With Dragon sourcing, you can get low-cost services and an incredible customer base. This is one of the biggest sourcing enterprises in China and has its offices spread across the world. The headquarters are based in Shanghai. The company aims at providing better alternatives and a wide range of sought-after manufactured products. You can get an excellent exportation service to wider markets with Dragon Sourcing and even seek guidance from their expert professionals to make the entire process more productive.
Services offered by Dragon Sourcing services:
Supplier Verification

Shipping and logistics

Product source

Quality and individualized checks

Store procurement

Order administration, negotiation, and manufacturing

Sample development
How much commission does Dragon Sourcing charge for its sourcing services?
The commission rate chart for this company is not publicly disclosed.
6. Sourcingbro

The biggest strength of Sourcingbro is its highly trained and experienced staff who are experts in Sourcing. Located in Shenzhen, China, this company is an excellent choice for small, medium, or large-sized enterprises.
With Sourcingbro, you get parcels handled with high-level safety and care. The staff is extremely helpful and accommodating of customer queries or complaints. One of the main highlights of the services offered here is its extreme punctuality when it comes to deliveries. 
Services offered by Sourcingbro includes:
Product sourcing

Quality and low-cost products

Standard QA and QC

Warehousing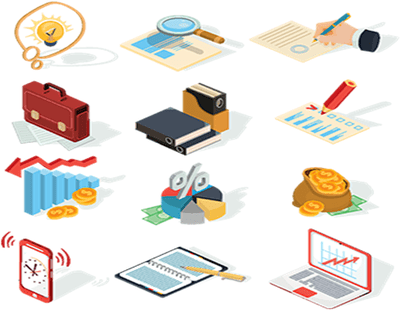 DocShipper info: If you're sourcing products from China, you know that communication can be a challenge due to language barriers. Don't let this hinder your success. By using an agent, you can easily communicate with suppliers and ensure that you're getting the best products at the best prices. With an agent, you'll save time and money while getting the high-quality products your business needs.
How much commission does  Sourcingbro charge for its sourcing services?
Commission rates charged by some agents are often based on the final order value, which can typically fall between 5-10%. However, the commission rates may also vary depending on the product category. In certain cases, high-value product categories can result in total order values exceeding hundreds of thousands of dollars.
7. Guided Imports
This is a well-established company that streamlines the process of Sourcing without any delays and inconvenience. The sourcing procedures are affordable with assured quality.
 You can rely on Guided Imports for services ranging from product sourcing, product development, product inspection, and more. 
Services offered by Guided Imports include:
Product development

FBA bundling and preparing

Access to Chinese sourcing agents

Product validation

Supplier factory

Delivery forwarder

Purchasing agent

Quality management specialist

Custom breaker

International banking facilities
How much commission does  Guided Imports charge for its sourcing services?
The commission rate chart for this company is not publicly disclosed.
8. Asiaction Sourcing
This is a French-owned procurement agency headquartered in Guangzhou, China. The original focus of this company was on sourcing furniture materials for its clients. But now, it offers a plethora of services, ranging from sourcing products to product development.
The company has also developed its own products that are shortlisted in Amazon Select. Importers who are dedicated to working and understanding the whole supply chain are provided with a great range of options at Asiaction.
Services offered by Asiaction Sourcing:
Supplier sourcing

Preparation of orders

Order follow up

Shipping supervision

Container loading supervision

Quality inspections
How much commission does  Asiaction Sourcing charge for its sourcing services?
The commission rate chart for this company is not publicly disclosed.
9. Ec4u Limited
This is a great company that assists businesses in Sourcing and producing non-food consumption items around the globe. It works as per the client's convenience and completes product development and inspection effectively to ensure no delays. It also offers universal sourcing services to ensure client satisfaction and happiness.
The priorities for Ec4u lie with a high level of commitment, innovation, and excellence. You are also given access to an expert range of wholesalers, brand owners, and other business developers while working with them. To ensure proper inspection, QA processes are done in the extreme vicinity of the industry standards.
Services offered by Ec4u Limited:
Expert product sourcing

Unmatched quality and accuracy check

Careful inspection of suppliers
How much commission does  Ec4u limited charge for its sourcing services?
The commission rate chart for this company is not publicly disclosed.
10. FBA Sourcing China
This company has worked with many Amazon sellers in Asia and Europe. FBA promises to deliver a superb service to its client, along with great prices. 
FBA Sourcing China holds its specialization in electronics and related accessories in the health and fitness industries. The sourcing agents here undergo training and seminars to ensure the best customer service. To make the whole process hassle-free for clients, the company provides a range of comprehensive services.
Services offered by FBA Sourcing China are: 
Product development

Poly bagging

Product bundling

Packaging

Storage warehousing

Quality inspection checks

Product labeling

Supplier searching

Sample consolidation

High-end and modern printing technology
How much commission does FBA Sourcing China charge for its sourcing services?
FBA Sourcing China charges only 5% of the total products value.
DocShipper info : Are you interested in a sourcing service? Our company DocShipper offers this service! Our ISO-certified supply chain process allows us to not only work with the best suppliers around the world, but also to get the best deals.
Conclusion
Are you looking for a sourcing agent to support your business? DocShipper offers quality sourcing services with experts who will guide you through the entire process, finding you the best quality for the best price. In addition, our professionals have extensive knowledge of markets such as Asia, Europe, Africa and America and are transparent with the supply chain.
You have questions or need information? Do not hesitate to contact us by filling out our contact form.
FAQ | 10 best sourcing agents in China you can trust
how do sourcing agents get paid?
Sourcing agents can be paid through a commission-based or fee-based model. In a commission-based model, they earn a percentage of the total order value, typically between 3% to 10%. In a fee-based model, they charge a flat fee for their services, regardless of the size of the order. Some sourcing agents may use a combination of both models depending on the needs of their clients and the products being sourced. Ultimately, the payment structure is determined by the agreement between the sourcing agent and the client.
why sourcing is important in recruitement?
Sourcing is important in recruitment because it helps to identify and attract a pool of qualified candidates for a job opening. Effective sourcing strategies can help to expand the candidate pool beyond just those who actively apply for the job, which can increase the chances of finding the best candidate for the position. Sourcing can involve various methods such as job postings, social media, employee referrals, and networking events. Without effective sourcing, recruiters may miss out on potential candidates who are a good fit for the position, which can lead to a longer time to hire and potentially hiring the wrong person for the job.
how to become a property sourcing agent?
Becoming a successful property sourcing agent requires knowledge, experience, and skills. You should understand the property market and location, which can be gained through education and work experience in property management or real estate. Networking with industry professionals is crucial for building a client base and expanding your knowledge. Developing negotiation, communication, and analytical skills is also important. Creating a business plan outlining services offered, pricing, marketing strategies, and financial projections is essential. Registering your business and obtaining the necessary licenses is required. Providing excellent service to clients by understanding their needs, negotiating, and providing expert advice can lead to repeat business and referrals.
Is sourcing a good career?
Sourcing can be a rewarding career with growing demand for skilled professionals. It offers a variety of opportunities in different industries and can lead to roles with increasing responsibility and compensation. Sourcing can also offer opportunities for career advancement, including moving into related fields. However, it can be a challenging career that requires long hours, attention to detail, and the ability to navigate complex negotiations. Staying up-to-date with industry trends and continuously developing skills is essential for success in sourcing.
DocShipper info: Do you like our article today? For your business interest, you may like the following useful articles :
DocShipper Advise : We help you with the entire sourcing process so don't hesitate to contact us if you have any questions!
DocShipper China | Procurement - Quality control - Logistics
Alibaba, Dhgate, made-in-china... Many know of websites to get supplies in Asia, but how many have come across a scam ?! It is very risky to pay an Asian supplier halfway around the world based only on promises! DocShipper offers you complete procurement services integrating logistics needs: purchasing, quality control, customization, licensing, transport...
Communication is important, which is why we strive to discuss in the most suitable way for you!