Are you interested in starting an import-export business between China and the United States? With the world becoming increasingly interconnected and globalized, now is a great time to start your business. But how do you get started? This article will discuss the steps you need to take to start an import-export business from China to the US and we will also discuss some challenges you may face when doing so. Finally, we will provide helpful tips and resources to help you get started.
Note DocShipper: DocShipper is an international transport company that offers an ever more professional and above all ever more personalized service. Our main objective is to redefine international logistics for companies, SMEs, and individuals. We also provide solutions in international logistics while always keeping in mind the needs and expectations of customers. We also offer services such as sourcing, which is very active in China, and a 3PL service. We will answer all the questions you have! Call us directly and request a free quote within 24 hours.
Overview of import-export business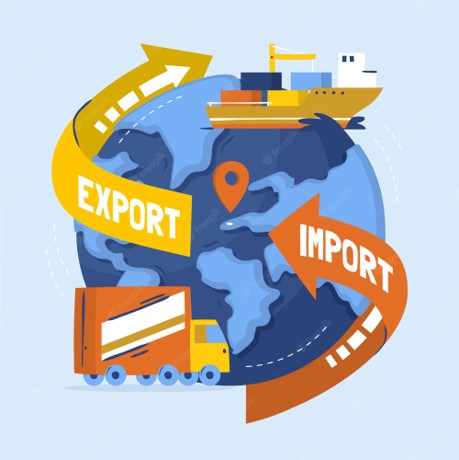 The import-export business is one of the world's most lucrative and profitable businesses today. It involves trading goods and services between countries. It can be a great way to expand your business and increase your profits.
The import-export business has low startup costs and can be done with minimal risk. It is also one of the few businesses that can be done from your home.
By facilitating the cross-border sale and purchase of goods, import-export companies help promote international trade, boosting economic growth worldwide. With a wide range of services, including logistics support, product sourcing, and more beneficial customer solutions, these businesses are transforming how manufacturers buy and sell their products abroad.
Import-export businesses can provide manufacturers with benefits such as reduced costs for transportation and storage, timely delivery of goods to overseas markets to meet customer demands without additional costs, access to competitively priced products due to established relationships with suppliers around the globe, and an enhanced market position through improved availability of foreign goods.
Benefits of importing from China and reselling in the US
Import-export business between China and the United States is attractive for many entrepreneurs. The markets' sheer size and interconnectedness make them an ideal partnership. Many advantages come with doing business between the two countries: 
First, the cost of doing business in China is significantly lower than in the US. These cost savings can be used to increase the business's profit margins and lower the price of products to customers. This, in turn, can increase the demand for the products, leading to increased sales and more profits. Additionally, businesses can benefit from the weak Chinese Yuan, which has made Chinese products much more affordable for American customers.
Second, China has a large and growing economy. This means that the United States has access to a wide range of products and services that can be imported from China. This can benefit US-based businesses as they can access products and services not available elsewhere.
Third, the Chinese market is overgrowing. This means an ever-growing demand for products and services from all industries. As a result, businesses can tap into this growing market and expand their customer base.
Finally, China and the United States have similar labor laws. This means businesses can access a wide range of skilled and semi-skilled labor from both countries. This can help businesses to reduce their labor costs and increase their efficiency.
DocShipper Tip: DocShipper helps small and medium-sized companies import from China by finding reliable suppliers. We negotiate prices, contracts, send samples and can ensure regular quality control of the product. Send us the product you want to import through our contact form and we will take of the whole process for you.
Preparing to Start an Import-Export Business from China to the US
Starting an import-export business from China to the United States can be exciting and challenging. However, as with any business venture, it's essential to take the time to research and plan before you start. Doing so can help you avoid potential pitfalls and maximize your chances of success.

1. Finding a Supplier
Finding the best supplier for your online business is critical to its success. Quality products, competitive pricing, and timely delivery are all characteristics of suitable suppliers. However, how do you pick the best supplier?
Import-export business is a lucrative venture involving complex procedures and documentation. Finding the right supplier is the first step toward successful import-export operations. A reliable manufacturer can provide high-quality products at competitive prices with timely delivery.
When selecting a wholesaler, businesses need to consider multiple factors like segmenting a list, track record, certifications, financial stability, and geographical location of the supplier. They should also ensure that the selected suppliers meet their specific product quality and quantity requirements. Additionally, businesses should check for hidden costs or additional charges before agreeing with potential suppliers.
Cold email software can be a great resource for companies importing and exporting goods from China to the US. It can help ensure that communication between suppliers is efficient, secure, and cost-effective.
The use of cold email software simplifies the process of contacting potential suppliers in China. By using automated emails, companies can quickly reach out to multiple Chinese vendors with one message. This eliminates the need for manual outreach and makes it easier for businesses to find potential partners who meet their needs. In addition, this technology ensures that all communications remain confidential and secure, which is important when dealing with suppliers overseas.
DocShipper helps small business and individuals like yourself, find a reliable chinese supplier or manufacturer. We don't stop there, because we negotiate the price you want and samples to be sent to you, we control the quality of the goods and we ensure the conformity to the standards of the country you are importing to. Request a free quote today.
2. Securing Shipping and Logistics
Secure shipping from China to the U.S are essential for any business that sells products online. With secure shipping and logistics, your customers may receive their orders promptly, or worse yet; they may not receive them at all!
To ensure that your customers are receiving their orders safely and securely, there are several steps that you can take. First, you should ensure you use the most reliable carriers to ship your products. This means choosing carriers with a proven track record of delivering packages on time and in good condition. You should also select carriers offering tracking options and insurance for lost or damaged items.
Additionally, it is essential to monitor the progress of shipments to ensure orders are delivered on time. Finally, you should keep detailed records of all shipments to ensure that customers can quickly locate their orders if there is a delivery issue.
Did you know? Did you know that we can inspect your products for compliance and regulations? Before you buy, our experts will check that your products comply with the standards of the country you are shipping to. This way you will not have any problems with sales or customs clearance and you will be provided with the best quality products. Contact us for more information.
3. Secure Financing
For many entrepreneurs, securing financing is one of the most challenging aspects of launching a business. With adequate financing, most businesses will get off the ground. For this reason, it's essential to understand the various financing options available and how to secure the proper funding for your business.
For entrepreneurs looking to maximize their chances of obtaining financial backing, there are a few critical pieces of advice to keep in mind.
First and foremost, business owners must have an extensive knowledge of international trade regulations and customs when seeking financing for an import-export enterprise. In addition, potential investors will want assurance that all aspects related to shipping goods are well-researched and planned out before they approve any loans or other forms of financial assistance.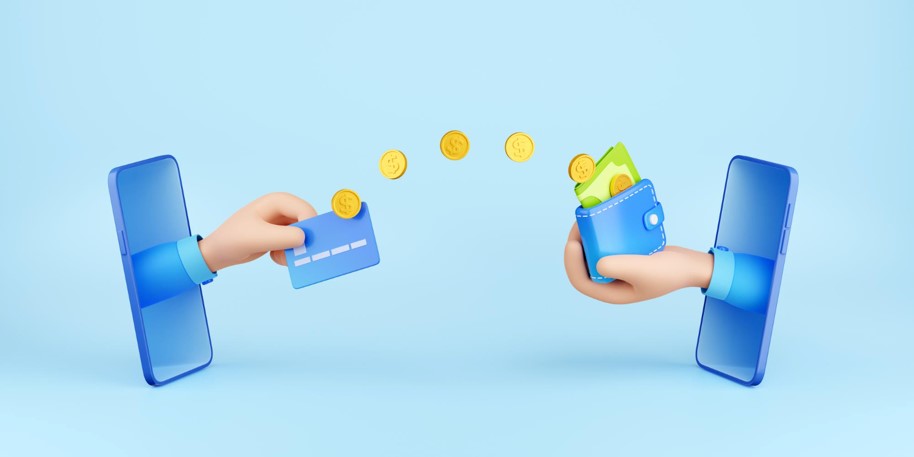 Facilitating the Transaction
Facilitating transactions is one of the critical aspects of any successful e-commerce business. A smooth transaction process can make or break a customer's experience with your business.
You can do several things to ensure a good customer experience, including offering multiple payment options, providing secure checkout, and guaranteeing customer satisfaction. Additionally, you should ensure that your site is optimized for mobile devices and that your checkout page is easy to use.
By taking these steps, you can ensure that your customers have a positive experience when they purchase from your e-commerce site. This will help build customer loyalty and increase customer satisfaction, increasing sales.
1. Obtain Necessary Documentation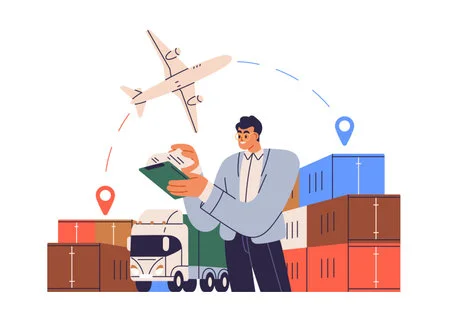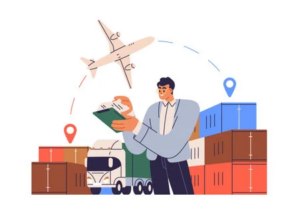 Obtaining the necessary documentation for your business operations is critical in setting up and running your business. Depending on the type of business you are running, various documents may be needed for compliance, tax purposes, or to ensure you operate legally.

The most common document for international trading is a commercial invoice, which must include accurate information about the product being shipped and be signed by both parties involved. Also, companies may need to provide certificates of origin proving that the goods were produced in China or another country outside the US. Depending on what type of product is imported or exported, the company may need additional documentation, such as quality assurance certificates or health certificates for food items.

Finally, it's essential to keep track of customs forms related to imports and exports and 

any other relevant documents throughout the process.
Note DocShipper: Are your products ready to be imported? Thanks to its unique business model, DocShipper also handles all the steps involved in transporting your goods to their destination, including customs clearance. Take advantage of a complete and reliable service, and tell us about your needs.
2. Understanding Tariffs and Duties
Regarding international trade, tariffs, and duties are two essential terms to understand. Tariffs and duties are taxes on goods imported from one country to another. These taxes are used to protect domestic industries, raise revenue for governments, or even punish another country for specific political reasons.
Knowing how tariffs and duties work is essential for businesses that ship goods overseas or rely on imported goods for their production process. This article will cover the basics of tariffs and duties, how they are imposed, and how they can affect your business.
3. Securing Payment Options
Payment security is essential for any e-commerce business. If customers don't feel secure when making payments, they will not be willing to buy from your store. As an e-commerce business, it's essential to ensure that you have the proper security measures to protect your customers and your business.
Payment is typically made via cash-in-advance or letters of credit, depending on the trust between the two companies. Cash-in-advance requires sending money before receiving goods, whereas a letter of credit involves issuing documents against proof of receipt for goods.
4. Ensure Compliance with US Customs
The US Customs and Border Protection (CBP) enforces US trade laws. As an importer, it's essential to understand the rules and regulations that CBP has in place to ensure compliance.
Following these guidelines can ensure smooth and successful import operations while avoiding costly violations and delays. Those conducting international business must ensure compliance with US Customs laws and any other applicable laws for either country.
The CBP has a variety of forms that need to be filled out for each shipment, including commercial invoices, entry summaries, and power of attorney documents. Each form must accurately reflect the quality, quantity, and nature of goods imported from China into the US. Additionally, the company may have to pay duties or taxes on imports, which can vary depending on the type of product imported.
Conclusion
1. Recap of Steps for Import-Export Business from China to the US
Starting an import-export business from China to the US can be daunting. This article outlines the steps you need to take to set up and operate such a business successfully. These steps include: researching the market to find out what products you can import or export, finding reliable suppliers in China, setting up a business structure, obtaining the necessary permits and licenses, and planning for taxes.
Finally, we discussed the importance of choosing a payment method that meets your needs and ensuring that your documents are correctly prepared and follow customs regulations. By following these steps, you will be well on your way to setting up a successful import-export business from China to the US.
2. Final Thoughts on the Benefits of Doing Import-Export Business
Doing import-export business has become an increasingly popular way for entrepreneurs to make money. Import-export businesses involve buying and selling goods from foreign countries, which can be lucrative for those with the right skills and knowledge.
There are many benefits to doing this type of business, such as the potential for high profits, access to a global market, and the ability to diversify your portfolio. Additionally, it can be a great way to create relationships with other businesses in the global economy.
Note DocShipper: DocShipper supports SMEs and individuals in the field of import and export, by organizing all stages, including customs clearance. Looking for support from A to Z? Request a free quote within 24 hours.
FAQ | How to start an import-export business from China to the US
What is the process of starting an import-export business from China to the US?
Starting an import-export business from China to the US can be complicated. However, if you plan and take the necessary steps, it can be done successfully.
First, decide what type of goods you want to export or import. Research which products are popular in both countries and look for potential suppliers in China. You should also check for potential legal requirements or restrictions on the type of product you are dealing with.
Next, register your business with relevant government agencies in both countries and ensure all necessary licenses are obtained from them. You must also obtain a valid tax identification number from each country's taxation authorities and register your business for relevant local taxes such as Value Added Tax (VAT). Finally, find a reliable shipping service provider that can help move goods between the two countries safely and securely without delays.
How do you find the right partners or suppliers in the US?
The US market can be complex and challenging to navigate, but there are some steps you can take to ensure that you find the right partners or suppliers.
First, it's essential to research your potential partners online. Look up their reviews and ratings from other customers to ensure they can provide the quality of service that you need. You should also use social media as a tool to get an understanding of how reliable they are in terms of communication and delivery timelines.
Another option is attending trade shows or conferences where US businesses are exhibiting. This allows you to meet with potential partners face-to-face, ask questions about their services, and assess if they could be the right fit for your import-export business.
What are the advantages of exporting from China to the United States?
Exporting from China to the US offers many advantages for businesses. It allows companies to access new markets and expand their customer base while reducing transportation costs. In addition, Chinese manufacturers have a history of offering competitive prices, which can benefit companies looking to cut back on expenses.
Also, Chinese manufacturers commonly offer higher quality products than those found on the domestic market. This means businesses can rest assured that their customers will get high-quality items at a lower price. Furthermore, with China's wide range of suppliers and factories, companies can easily find what they need regarding material sourcing and production speed.
What are some common challenges faced by exporters in China?
One key challenge exporters face navigating the paperwork requirements to meet Chinese regulations and customs procedures. This process can be time-consuming and easier to understand with prior experience or knowledge of local laws and regulations. Also, some documents may be necessary only when shipping certain items or quantities, adding to the complexity of exporting out of China.
Another challenge for exporters includes potential delays on either side of the shipment due to slow processing times or unexpected difficulties with suppliers or manufacturers in China.
Author Bio
ADAMUMUHAMMAD SALEH
Adamumuhammad Saleh is a Marketing consultant primarily in B2B lead generation. He's best known for her insightful blogs on email marketing, B2B and SaaS companies, and business growth. Apart from his work, he contributes to the community by being an animal rights advocate. He loves creative writing, aspiring to make the world safer for everyone through marketing, writing, and everything he does.
DocShipper info: Do you like our article today? For your business interest, you may like the following useful articles :
DocShipper Advise : We help you with the entire sourcing process so don't hesitate to contact us if you have any questions!
DocShipper China | Procurement - Quality control - Logistics
Alibaba, Dhgate, made-in-china... Many know of websites to get supplies in Asia, but how many have come across a scam ?! It is very risky to pay an Asian supplier halfway around the world based only on promises! DocShipper offers you complete procurement services integrating logistics needs: purchasing, quality control, customization, licensing, transport...
Communication is important, which is why we strive to discuss in the most suitable way for you!