Want to import speakers or car amps from China to resell on your e-commerce site? Given the current demand for this type of product, it seems like a viable idea.
However, finding a reliable speaker or car amplifier manufacturer is not easy. That's why at DocShipper we have created a sourcing service specifically designed to help our customers find the best suppliers and negotiate the best prices.
This article lists 10 manufacturers you should know about.
HARMAN International
Leading brands such as AKG®, Harman Kardon®, Infinity®, JBL®, Lexicon®, and Mark Levinson® support the company's design, manufacture, and advertising of a wide variety of car audio speakers and car amplifiers for the automotive market. For decades, most OEM vehicles have been kitted with Harman's branded audio systems, including Bang & Olufsen with Audi, Harman Kardon with BMW, B&W with Volvo, Mark Levinson with Lexus, JBL with Toyota, and Lexicon with Hyundai. There are 2 different factories in China: the Harman Suzhou plant, which makes car amplifiers, and the Harman Dandong plant, that makes car speakers.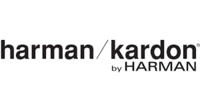 The HARMAN Suzhou plant opened in 2006 and has since then grown to be the company's largest manufacturing facility. The Suzhou plants produce car amplifiers, navigation systems, and multimedia systems. The plant, which implements over 1200 people, offers services and solutions to over twenty Chinese and international automakers. The product line contains analog and digital (DSP) car amplifiers with channels ranging from 4 to 16, along with class AB and Class D amplifiers. This factory made the well-known Hi-End Mark Levinson 2400W output power @ 0.1 percent THD car audio amplifier.
With the closing of Suzhou Plant II in 2018, a new 14,000 square meter facility with multiple world-class production equipment will make its debut in 2018. HARMAN Suzhou's plant storage and logistics operations have been optimized in order to accomplish the goal of doubling existing production capacity. Harman Dandong was established in 2011 and has grown to become the largest car speaker production plant, employing 1200 people. The facility has 43000 square meters of manufacturing space for automotive and professional speakers. To support overseas and Chinese customers, the annual speaker capacity exceeds 30 million.
DocShipper Advice: When entering a new market, it's important to have all the information you need to run your business. This includes whether the system is still operational and if there are alternatives available. DocShipper Sourcing Services keeps you up to date with all the market news. Contact us now and receive a free quote in less than 24H!
Ningbo ASK Car Audio Communication Co., LTD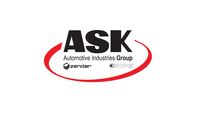 High-quality car audio devices are designed, produced, and supplied by the Italian-based electronics and car speaker producer ASK Group. Since it started operating in 2016, the Ningbo ASK facility has employed roughly 600 workers. To suit all requirements for the experience of the car speaker, the major factory produces Woofer and Tweeter, all the way up to the most sophisticated 4-way systems with Subwoofer and Midrange, subwoofer boxes. 
The factory amplifier, which is a top-tier supplier to automakers, offers analog and digital (DSP) amplifiers with output powers ranging from 4 channels and 80 Watts to 26 channels and 1500 Watts @ 1% THD. The factory was chosen as Mercedes China FCA, PSA, and Geely's best supplier.
DocShipper Info: It is often difficult to remotely verify product characteristics and quality. At DocShipper a quality control service is available for this aim. Please contact us directly.
Shanghai Pioneer Acoustic Equipment Co. Ltd
It is a part of the Shanghai Jiading district's Japan Pioneer Group. Around 800 workforce is employed to primarily make "PIONEER" car amplifiers and car speakers with automation equipment. Every product, including the amplifier DEQ-500ACH, is sold again on the global aftermarket. The amplifier supports 31 EQ processors and has a 10 channel audio input and 12 channel audio output capacity.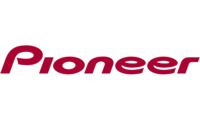 A 32-bit ADI chip, the DSP chip can perform millions of floating-point operations per second. It enhances the sound quality. The amplifier's 12*50W maximum rated output power.
The factory production line was established in 2006 and could cover the majority of this market's production of Pioneer car speakers. coaxial 6*9-inch subwoofer, 170mm door woofer, and 20mm tweeter.
This manufacturer produced the famous car speaker models TS-F and TS-J. Clear vocals, a small and powerful bass, and a natural surround atmosphere may all be provided to the end user through the Pioneer amplifier and speaker.
Faurecia Clarion Dongguan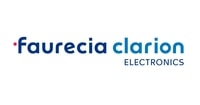 The Dongguan Clarion plant was established in China in 1995. It is the largest production base for the firm and is based in Dongkeng, Dongguan City, Guangdong Province. 
The factory's main product were vehicle audio, navigation systems, and head units. To support China's automaker, the factory, who employs about 1300 people, has centers in Beijing, Changchun, Guangzhou, Shanghai, and Wuhan.
In 2019, Faurecia purchased the majority of Hitichi's Clarion stock. Faurecia had complete authority over the factory since November 19, 2019. The manufacturer provides affordable, high-quality car audio systems, including speakers and head units.
Nissan, Honda, GM, Hyundai, and GWM are all among the auto OEM customers.
Magic Car Audio Foshan
The firm specializes in designing and manufacturing high-performance car speakers and amplifiers. For more than 15 years, they have offered domestic and international users OEM vehicle speaker services. The business owned the VE® and Journey® labels for aftermarket distributors, with over 600 stores in China.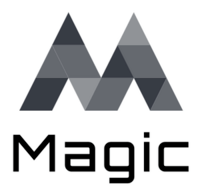 More than a million pairs of speakers may be produced annually using automatic speaker production and checking equipment. Key materials for speakers were supplied by renowned international distributors (e.g., US Dupont, Germany sounder, Taiwan Poyun, and Sinostell).20 mm tweeter, 80 mm midrange, 160 mm woofer, 10 & 12 inch subwoofer, subwoofer enclosure, crossover, car amplifier, and DSP are among the production-capable components. 
The A8 series 3-way Carbon Fiber cone component speaker and 10-inch powered enclosure subwoofer combined with an 8-channel DSP amplifier is the company's flagship offering.
Suzhou SONAVOX Electronics Co., Ltd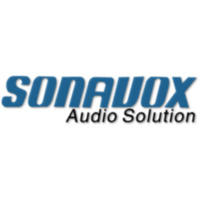 The business was founded in 1992. It has evolved into a business that focuses on the design, production, and sales of car speakers and other items for automotive audio systems after more than 40 years of development. 
The company, which has its corporate headquarters in Suzhou, has successfully constructed 2 speaker assembly operations in Mexico and the Czech Republic. The company primarily supplies goods to manufacturers like Volkswagen, GM, Ford, Audi, Peugeot Citroen, Tesla, Bentley, SAIC, Geely, and GWM.
Jilin Hangsheng Electronics Co., Ltd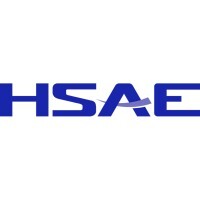 A subsidiary of Shenzhen Hangsheng Electronics Co., Ltd. is the organization. It was started back in 1996. 
With roughly 400 employees, this provider of car audio solutions focuses on the creation, production, and marketing of car speakers, amplifiers, alarms, and related items. 
The largest clientele for the company are automakers, who employ speakers extensively in their low-trim vehicles. The factory produces 10 million speakers annually at a price that is competitive with such a large volume.
Dongguan Edifier Technology Co., Ltd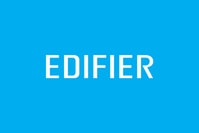 Edifier began as a consumer of audio equipment in Beijing, China, in May 1996 and quickly developed into a world reference on audio solutions. Edifier made the decision to enter the car audio market in 2010.
Edifier will launch the "Immortal" Hi-Fi car audio brand in the spring of 2019. Currently, there are four primary series of speakers available: the S, G, N, and P series, the YW series subwoofer, and the MA series amplifier.
Shenzhen Dongyuan Electronics Co., Ltd
The business, which was established in 1992, specializes in the design and production of car speakers, electrical products, TV speakers, home theater speakers, and PA system speakers.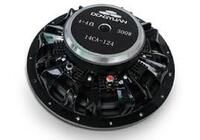 The company has a plant that is almost 50,000 square meters in size and has a manufacturing capacity of 50 million speakers annually. 
It is located in the northern part of Shenzhen City. On the product side, the company makes a full line of boat speakers, Class AB amplifiers, and car audio speakers. The business also owned the aftermarket PowerBass Brand.
Foster Electric (Panyu) Factory

Foster Japan's subsidiary established the facility in 2001. There are 12,000 workers and 16 production buildings covering, 240000 square meters. A crucial element of this factory is the car speaker Business Unit, which offers OEM service to Branded Audio Companies or Car OEMs. 
The advantages include a broad line of car speakers, excellent engineering support, and a large plant production capacity. Many of the well-known audio brands, including Bose, B&W, JVC, Kenwood, and PSS, were their clients before they began working with China's domestic automakers, such as Great Wall and Geely.
DocShipper Advice: Supplier selection is often the most complicated part of the logistics process and takes a lot of time. That's why you need Docshipper's sourcing services, with our extensive network of trusted suppliers you can find yours in no time, and handle all communication with them. You can contact us now and receive a free quote in less than 24h!
FAQ | The Top 10 Chinese Manufacturers of Car Speakers and Amplifiers
How to contact the car speakers and amplifier manufacturer in China?
You can contact them directly through their website or through an intermediary like DocShipper. We have a multilingual team that speaks Chinese and other languages, which will make communication with the supplier much easier. This will allow us to negotiate better prices and facilitate your transactions.
Do these car speakers and amplifier companies located in China have offices in Europe?
They are all international factories and already supply European companies, but only ASK Group has its headquarters in Italy, Suzhou SONAVOX has an office in the Czech Republic and Pioneer has branches in Belgium and Russia.
What is the average production capacity of these factories?
The annual capacity of these factories ranges from 1 to 50 million loudspeakers, and at competitive good prices.
Is there a possibility of air transportation for such products ?
Air shipment is possible, but the quantity will be less than sea shipment and prices higher.
DocShipper info: Do you like our article today? For your business interest, you may like the following useful articles :
DocShipper Advise : We help you with the entire sourcing process so don't hesitate to contact us if you have any questions!
DocShipper China | Procurement - Quality control - Logistics
Alibaba, Dhgate, made-in-china... Many know of websites to get supplies in Asia, but how many have come across a scam ?! It is very risky to pay an Asian supplier halfway around the world based only on promises! DocShipper offers you complete procurement services integrating logistics needs: purchasing, quality control, customization, licensing, transport...
Communication is important, which is why we strive to discuss in the most suitable way for you!