Sourcing might be a challenging thing on Alibaba. It can be even more challenging for people who are not used to dealing with Chinese suppliers. Either the lengthy supplier list overwhelms them, or they worry about being scammed, which is quite understandable. In this article, I'm going to give my top 5 tips for sourcing products from China on Alibaba.
If you want to source in China, China DocShipper has a well-developed network of suppliers and will be able to accompany you perfectly during this process.
Make your sourcing process on Alibaba faster and more efficient
The majority of suppliers onAlibaba are Chinese, and because Chinese and English have different alphabets and grammar rules, one Chinese keyword may have several different meanings in English and vice versa. So, a simple way to come around possible mix-ups is using synonyms or changing the words' order.
If this is your first Alibaba experience, you may find yourself across tons of product listings for the one product you are specifically looking for. I don't think anyone has the patience to look through all those different products. Instead of searching by product, you may consider searching by suppliers. Under the suppliers, there are four boxes: "Golden Supplier," "Accessed Supplier," "Online Now," and "Trade assurance." Simply check every box, which will drastically reduce your supplier list. If you want to ship your goods to a specific country, check the box next to the top markets that indicate this country. This will make the results even more specific. Select products that have been available on Alibaba for more than a year. To compare offers, try to reach out to as many suppliers as you can.
Checking the box that says "Online Now" allows you to start a live chat with the suppliers. The reason this is recommended is that Chinese folks favor more intimate interactions and face-to-face conversations. This is why you should avoid sending emails to Alibaba suppliers. You could however send a list of your requirements to suppliers via email and as soon as they respond, you can inquire about their use of WeChat so that you may transition the conversation to a more intimate setting. The suppliers should also have WhatsApp or Skype accounts if they don't use WeChat. Checking the box that says "Online Now" allows you to start a live chat with the suppliers.
DocShipper Info: Chinese folks favor more intimate interactions and face-to-face conversations. This is why you should avoid sending emails to Alibaba suppliers. Face-to-face conversations with suppliers can however be challenging due to language differences and accents, but you don't have to worry about that because our team of experts can deal with supplier negotiation on your behalf, so feel free to ask for our professional help.
When sourcing, beware of scammers on Alibaba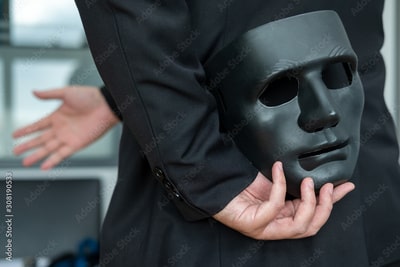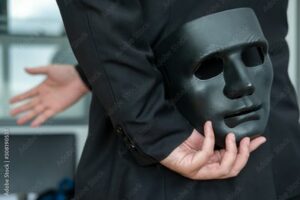 Even if you choose suppliers with "Golden supplier," "Accessed Supplier," and "Trade assurance" badges, there is no certainty that you won't be scammed.  In order to avoid such suppliers, you can perform the following to investigate them:
Make sure they have a company website in addition to their

Alibaba

company profile page.

Google them to make sure there are no scam reports related to their company.

Ask as many questions as necessary regarding the

supplier or their

product

. You might request manufacturing images and ask the person you are chatting with to snap a photo of themselves holding the product you wish to acquire if you think you might get a low-quality product. Continue to follow up, and if the exchanges grow erratic or if they fail to respond, use your best judgment to determine that they are not the suitable provider.
Make sure to hire a third party to perform a pre-shipment inspection that includes function testing, examining the manufacturing process, and ensuring that the

goods

are produced in accordance with your order specifications.
Always negotiate your deals with suppliers on Alibaba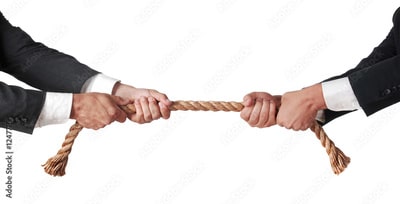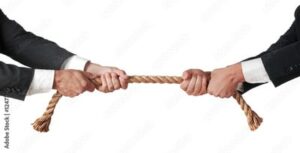 It's common knowledge that bargaining with the merchants is a must for eastern people, especially in Chinese culture. My grandma used to tear off merchants in the market. She would always get the product for half the price.
This is why Chinese merchants used to like Western consumers because bargaining wasn't part of their culture. And now that western consumers are catching on to the bargaining techniques, Chinese merchants would raise their prices by at least 50% to still make a profit.
When it comes to buying products online on Alibaba, everything is transparent. Therefore, the suppliers are unable to raise the costs significantly, but there is still an opportunity for negotiation. For the same item, you can get different pricing. Before discussing the price with the chosen supplier for the formal order, constantly evaluate the quality and costs of several samples. Do not press the price too hard. With Chinese suppliers, you can negotiate anything, including prices, minimum orders, payment terms, etc.
How to pay a supplier on Alibaba while sourcing from China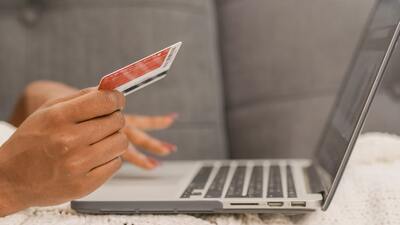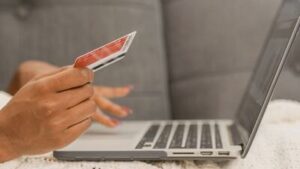 Suppliers often provide payment alternatives including TT, PayPal, and Western Union. You should avoid suppliers who exclusively take wire transfers, as they are more likely to be scammers. Try to work out a payment plan with the suppliers and avoid paying everything upfront. Due to its significantly low risk and strong buyer protection, PayPal is a well-liked way of payment for consumers. However, it is less common with suppliers because of the difficulties with cash withdrawals, high tax rates, and potential chargebacks from dishonest customers. Therefore, if a supplier accepts PayPal as a form of payment, they are more likely to be reliable.
The ideal moment to source items from Alibaba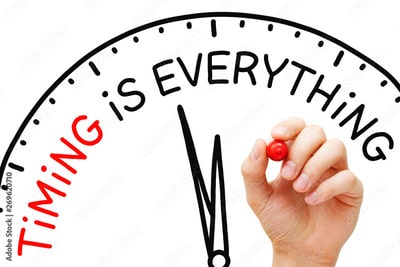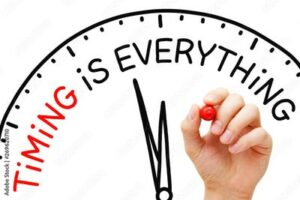 The product keyword rankings will be updated each Tuesday because Alibaba's server is located in the United States and all the product data is updated every Tuesday at 12 PM PST. As a result, if you search on Tuesdays, you will see the most recent supplier list rating.
DocShipper Advice: The world of sourcing keeps on evolving and new trends keep on surfacing. This is why you always need to be up-to-date with all those trends. Our experts are always ready to help you with all your inquiries, feel free to contact us and we will help you.
Conclusion
Sourcing is a world that requires a lot of attention, dedication, time, and resources. It is never easy to find the right supplier and the right product.
So if you think sourcing is challenging and time-consuming, you're not wrong. It is quite a pain. But, you can rid yourself of all that trouble. DocShipper offers their clients the possibility to, not only find you the best supplier with its especially talented team but also deliver your requested product to you, no matter where you are. Yes! No matter where you are. DocShipper's sourcing services are unmatched and will suit your every need. Contact us!
FAQ | 5 tips to better source products from China via Alibaba
How can suppliers scam me on Alibaba?
On Alibaba, scammers can deceive buyers in a number of ways. Making false accounts and appearing as trustworthy suppliers is one of the most popular strategies used. They can give you phony product listings and prices by posing as an authentic sources. After that, they want upfront money but never deliver the things you ordered.
Making payments using credit card data that has been stolen is typical fraud. They might request payment through a tricky-to-trace, unaffiliated with any bank services like Western Union or MoneyGram. Keeping an eye out for the bait-and-switch fraud technic is also crucial. This is when a con artist offers a product at an alluring price, but after you pay, they send you something different from what was originally offered.
Finally, there are phishing scams, in which con artists use phony emails or websites to attempt to obtain your personal information, including passwords or financial information. Always double-check the website's URL before inputting any personal data
How to bargain with suppliers?
Make sure you have a clear knowledge of your demands and the requirements for a successful contract before you start bargaining. It is beneficial to be aware of your price range and your cap on spending money.
To obtain the greatest deal, you should also investigate alternative suppliers and compare the services they provide. When you begin to bargain, make your offer in a clear, logical way without using ultimatums or threats. Make sure the agreement's terms are understood by both parties. Price your products fairly, and be prepared to make concessions if required.
It's crucial to negotiate non-price components of the deal, such as delivery schedules, discounts, and payment methods, as well as any hidden charges. After the sale is closed, make sure to check in to see if the provider is keeping their commitments.
How to save money on Alibaba?
Conduct thorough price research. Spend some time comparing pricing from multiple suppliers and take advantage of any deals that might be offered. Be on the lookout for offers. Alibaba frequently provides discounts and coupons on various products. Make sure to benefit from them whenever you can. Take advantage of group purchases.
You can frequently bargain for a lower price while buying a lot of things. Look for the best shipping deals. Prior to making a purchase, make sure to compare shipping costs from suppliers, as they might vary significantly. Use a third-party payment processor if you can. Given that certain payment processors offer discounts for using their services, this could result in financial savings for you.
How long does it take for the suppliers on Alibaba to deliver my product?
Your product should arrive in 3 to 10 business days, depending on the delivery option you select. The delivery period will be shorter if you choose air express as opposed to air freight. You should check the product detail page to see the precise shipment time.
DocShipper info: Do you like our article today? For your business interest, you may like the following useful articles :
DocShipper Advise : We help you with the entire sourcing process so don't hesitate to contact us if you have any questions!
DocShipper China | Procurement - Quality control - Logistics
Alibaba, Dhgate, made-in-china... Many know of websites to get supplies in Asia, but how many have come across a scam ?! It is very risky to pay an Asian supplier halfway around the world based only on promises! DocShipper offers you complete procurement services integrating logistics needs: purchasing, quality control, customization, licensing, transport...
Communication is important, which is why we strive to discuss in the most suitable way for you!