China is a giant wholesaler, a country where you can find everything you want at unbeatable prices. That's the reason, so many retailers are sourcing their products from Chinese manufacturers, it's easier to generate profit from cheap items bought.
As sourcing experts, we know that it could be hard to find the good product that you can flip. To assist you with this critical step, we looked for popular products that you can easily resell for a profit.
DocShipper info: For years, DocShipper has been assisting companies that are interested in sourcing from Asia, and especially from China. Sourcing, negotiation, packing, transportation (air, sea, land), customs clearance, we take care of everything. Contact us via our form or by calling us now to get a free quote within 24 hours!
How to choose the right items?
If you want to make a high-profit margin from selling items sourced from China, you must be careful when choosing :
Demand:

Is there a market for the product? Are people interested in buying it?

Competition:

Is the market over-saturated with similar products, or is there room for new players?

Pricing:

Can you price the product competitively and still make a profit?

Production costs:

What are the costs associated with manufacturing or sourcing the product?

Target audience: Who is your target audience, and are they willing to pay a premium for your product?
Tools you can use to find profitable items
When looking for profitable products to sell, you have to search through different ways to be sure the items will be profitable and sold quickly. You can use some tools to help you save time in your market research:
Now, we are going to introduce you to the 10 most profitable items we selected to help you have an idea of what to import from China in 2023.
DocShipper Advice: It's important to carefully research the market and the competition before deciding to import products from China, and to work with a reliable supplier to ensure the quality and timely delivery of the goods. To ensure you work with the best supplier for your products, Docshipper is able to source, negotiate with, and control suppliers for you. Contact us through our form or by phone to have more information and get a free quote within 24 hours!
10 items to import from China 
China is known to be a considerable exporter of some categories of products, so we'll present you with different items in each main China export category.
Wireless earbuds


This new kind of earphone is striking in the market for two years, and it's still expanding all around the world. In fact, it represents 310 million products sold worldwide in 2021.
This technology is much more practical than wired earphones and has a pleasant aesthetic. This kind of electronic product is manufactured in very large quantities in many factories in China, so it will be easy to source them at a good price and generate profit.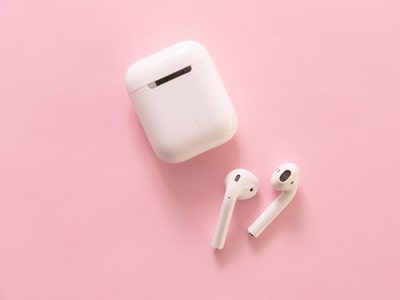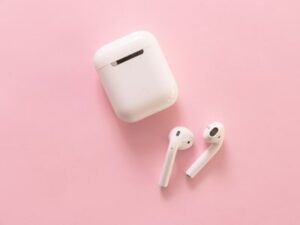 Wholesale price: from $300 for 100 pieces
Retail price: $11 per piece
Estimated profit per 100 unit: $800
Google search monthly volume: 217K
 3-in-1 wireless charger

People tend to own multiple electronic devices such as smartphones, connected watches, earbuds, and others, and each device has to be charged, what could be more useful than a charging station that is able to charge every device at the same time? The wireless charger market was $5.48 billion in 2021 and may reach $34.65 by 2030.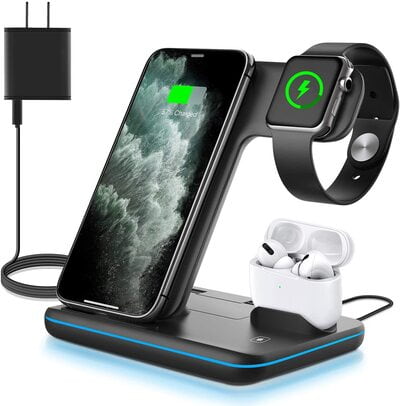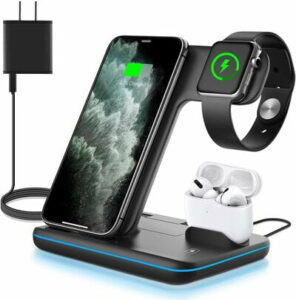 Wholesale price: from $680 for 100 pieces
Retail price: $36.99 per unit
Google search monthly volume: 215K
Drone with a 4K camera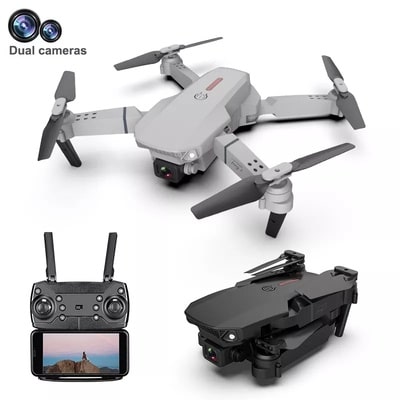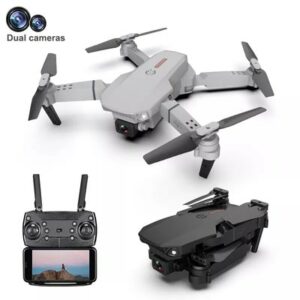 The trend is not going to end in Europe and in the USA, in fact, it represents a huge market going to reach $9.78 billion in 2025, a huge number that proves that it will be profitable in 2023.
Wholesale price: from $1600 for 100 pieces
Retail price: $78 per unit
Estimated profit: $6200
Google search monthly volume: 320K
DocShipper Alert:To avoid unpleasant surprises, always do your research before meeting with your supplier/manufacturer. There are many scammers on the popular B2B marketplaces, the prices aren't real and there is no guarantee that you're going to get the product you want. DocShipper will help you find the foreign manufacturer wholesaler that you're looking for. Ask our specialists everything now or fill out our form to tell us about your needs.
Leggings

Leggings are comfortable, timeless, and useful. It's the kind of clothing every woman has in her wardrobe, and it's proven by the fact that this market represented $34.25 Billion in 2021.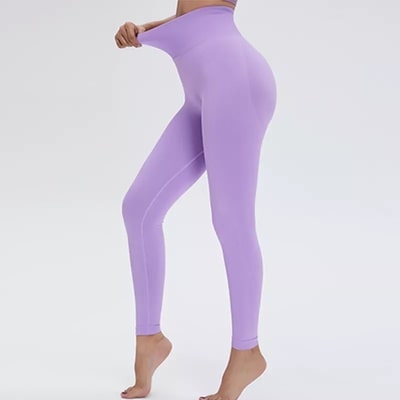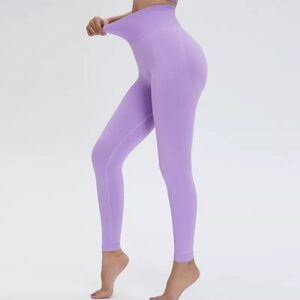 Wholesale price : from 300$ for 100 pieces
Retail price : 15$ per unit
Estimated profit :1 200$
Google search monthly volume (US): 414K
Recycled polyester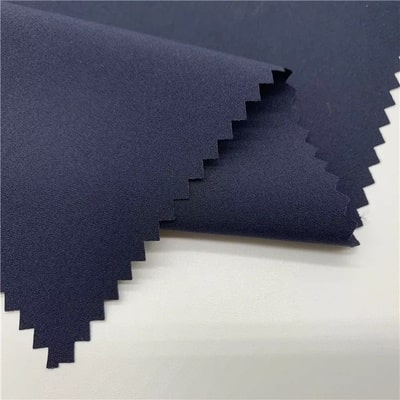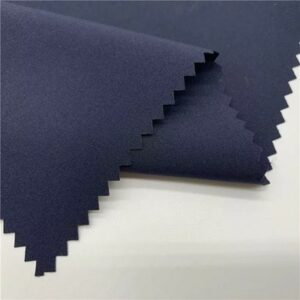 People are more and more concerned about their ecological footprint, this polyester recycled fabric is matching their needs. Customers will create the products they want with quality raw materials, respecting the environment. In fact, the market share of polyester that comes from recycled sources from 14% in 2019 to 45% in 2025!
Wholesale price: from $1.46 per meter
Retail price: $6.5 per meter
Estimated profit: $5.04 per meter
Google search monthly volume (US): 2.8K
Docshipper Tip: Do you want to import clothes from China? Docshipper is a sourcing expert, our goal is to share our experience with our readers and customers to help them source their products in complete safety. To help, we wrote a guide about how to import clothes from China. If you still have questions or if you want a free quote, contact our experts by filling out our form or by calling them!
Montessori toys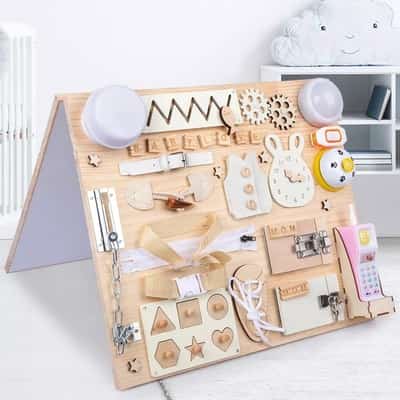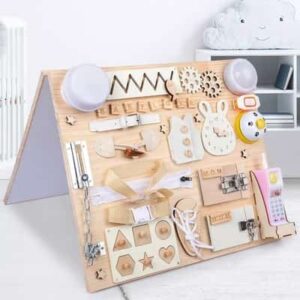 Montessori is a new kind of education. This kind of toy is created to help children develop their autonomy. Parents are more and more likely to buy this type of product. You can notice that the market represented $49.973.1 million in 2020 and is expected to reach $81.295.2 million by 2030.
Wholesale price: from $180 for 100 pieces
Retail price: $20.5 per piece
Estimated profit: $1870
Google search monthly volume: 45.6K
Weighted stuffed animal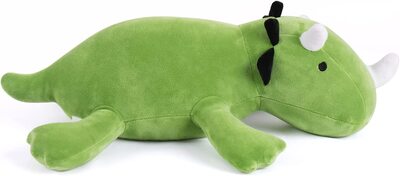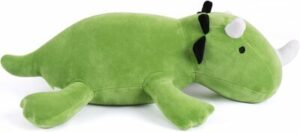 This new kind of plush has been created to calm children's anxiety. There are different colors and types of animals to fit different children's wishes. This kind of toy generate 577% more interest compared to the past year.
Wholesale price: from $380 for 100 pieces
Retail price: $26.99 per piece
Google search monthly volume: 46.6K
Custom neon signs

Professionals and individuals are more and more looking for this kind of decoration for their shop or living room. 80s are back in fashion, and what could be more representative than colored neon light?
Wholesale price: from $1711 for 100 pieces
Retail price: $58.49 per piece
Google search monthly volume: 164.8K
Thermos

These stainless steel smart LED thermoses are useful and respect the environment, your customer will absolutely want them. This market is projected to reach $6.5 billion in 2028, which proves that it still a profitable business.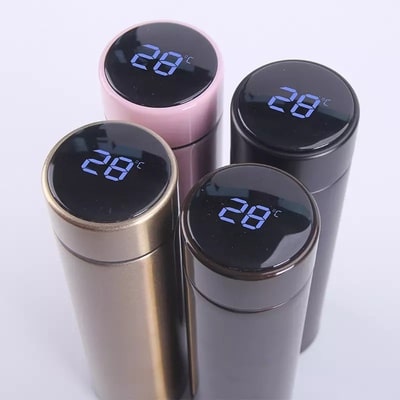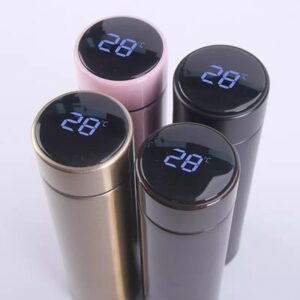 Wholesale price: from $157 for 100 pieces
Retail price: $9.50 per piece
Google search monthly volume: 282.3K
Blanket hoodie

Not just a blanket, not just a hoodie, the hoodie blanket is revolutionizing comfort at home. This product could be manufactured in different sizes and colors to please women, men, and children.
Wholesale price: from $950 for 100 pieces
Retail price: $30 per piece
Estimated profit: $2050
Google search monthly volume: 78.4K
DocShipper Advice: Once you have selected the goods you want to sell to your customers and ordered them, it's time to choose the shipment method and select a carrier. One of Docshipper's main activities is freight forwarding. We are here to handle your shipment for its departure from the manufacturer to your office. If you're interested in this service, contact us by phone or fill out our form, our experts will answer you with a quote within 24 hours.
Conclusion 
Now you have an idea of what kind of products could be bestsellers in 2023. Obviously, this list is non-exhaustive, we just wanted to present you with a few pieces you can order to sell to your customers and be sure to make a profit. China is known to be one of the world's biggest manufacturers, the country is increasingly qualified to manufacture quality products with more and more skilled workers while maintaining very competitive manufacturing costs.
FAQ | 10 Most Profitable Items to Import From China in 2023
When can we say that a product is profitable?
In general, a product is considered profitable if it generates sufficient revenue to cover the costs of producing and distributing it, as well as providing a return on the investment made in the product. This return on investment can take the form of profit for the company, or it can be used to fund further research and development, marketing efforts, or other investments in the business.
What kind of products are the most profitable?
Here are the categories of most profitable products :
Jewelry.
Beauty Items.
Sunglasses.
Watches.
Women's Clothing.
Leggings for yoga.
What is the most popular item ever sold?
Lipitor is one of the top ten best-selling products in history. Followed by Star Wars, Rubik's Cube, Mario Brothers and iPad.
How can I find chinese supplier?
There are different methods to find a reliable supplier in China :
Online directories such as Amazon, Alibaba or Globalsource
Trade fairs in China
Sourcing agent such as Docshipper who will handle all the sourcing steps to find the most reliable supplier in China.
DocShipper info: Do you like our article today? For your business interest, you may like the following useful articles :
DocShipper Advise : We help you with the entire sourcing process so don't hesitate to contact us if you have any questions!
DocShipper China | Procurement - Quality control - Logistics
Alibaba, Dhgate, made-in-china... Many know of websites to get supplies in Asia, but how many have come across a scam ?! It is very risky to pay an Asian supplier halfway around the world based only on promises! DocShipper offers you complete procurement services integrating logistics needs: purchasing, quality control, customization, licensing, transport...
Communication is important, which is why we strive to discuss in the most suitable way for you!