Finding the right supplier is important as it can either make or break the beginnings of your business. Having a reliable supplier will ensure your product is of the highest quality, reducing customer complaints. Therefore, picking your supplier is not as easy, however it is strongly recommended to have a good strategy, solid knowledge of the processes and plenty of research to back up your decision. While numerous companies have been sourcing organic cotton successfully for many years, others struggle with the challenges to integrate organic cotton. Organic cotton is one of the most sustainable fabrics you can purchase, Organic cotton is grown in a way that uses methods and materials that lessen the impact on our environment, it doesn't produce any harmful chemicals and the production also benefits soil rather than damaging it. We stock a range of GOTS certified organic cotton fabrics suppliers for you to purchase. Also, what you should keep in mind while selecting a supplier. As doing our bit for the planet becomes more and more important, we thought we would turn our attention to our collection of organic cotton and highlight its importance for the future. Suppliers and manufacturers are pretty much synonyms. For the purpose of this post, when we refer to suppliers, we are referring to anyone who has the capability to provide you with products and inventory, this encompasses manufacturers.
What is Organic Cotton?
Organic cotton is grown using methods and materials that have a low impact on the environment. Organic production systems replenish and maintain soil fertility, reduce the use of toxic and persistent pesticides and fertilizers, and build biologically diverse agriculture. Third­-party certification organizations verify that organic producers use only methods and materials allowed in organic production. Organic cotton is grown without the use of toxic and persistent pesticides and synthetic fertilizers. In addition, federal regulations prohibit the use of genetically engineered seed for organic farming. All cotton sold as organic in the United States must meet strict federal regulations covering how the cotton is grown.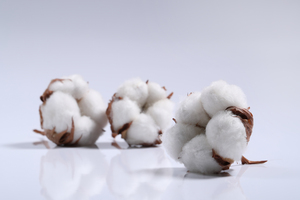 What is GOTS?
Sustainable fashion, ethical clothing, fair production have many meanings. The Global Organic Textile Standard (GOTS) has a clearly defined set of criteria and is transparent.
GOTS is the worldwide leading textile processing standard for organic fibres, including ecological and social criteria, backed up by independent certification of the entire textile supply chain. GOTS certified final products may include fibre products, yarns, fabrics, clothes, home textiles, mattresses, personal hygiene products, as well as food contact textiles and more. Having one common standard means textile processors and manufacturers can export their fabrics and garments with one organic certification that is accepted in all major markets. This transparency also gives consumers the power to choose truly organic products sourced from green supply chains. A supplier can be GOTS certified, if they pass a factory inspection performed by an accredited third party. There are only a handful of 'GOTS accredited' inspection companies with offices in China:
CERES GmbH
Control Union Certifications b.v.
Ecocert Greenlife
We enable a faster, better and more sustainable solution to finding new suppliers and managing your network. So now you know what is organic cotton and what is GOTS so here are the list of suppliers of organic cotton and GOTS certified. While selecting a supplier you should be aware of certifications also need to check the company activities and their production of the cotton. The GOTS certificate expires after a certain period, and also should check the present version of GOTS certification.
DocShipper info : Are you looking for logistics support? Please fill out the form, our team will get in touch with you within 24hrs. 
Advantages of Organic cotton
Environmentally friendly
It is based on an environmentally friendly method and an agriculture. Organic cotton produces less carbon than conventional cotton because it uses less energy and fuel. It also prevents contamination of the water since it undergoes a chemical free manufacturing process. Not even the worker's health is compromised.
Less production cost
It is also cheaper to produce than using harmful chemicals because it uses only natural cotton seeds and not processed ones. Everybody knows that BT crops (or genetically modified seeds) are more expensive and that chemicals are used to make non - organic cotton more resistant to diseases and pests. Not having chemicals negates the need for storage, increasing the cost of farming.
Prevents from skin diseases
Organic cotton tends to not retain chemicals, so people who are prone to allergies can easily find clothing made from this type of fabric. It feels much better in your skin as well, even in case you are not suffering from allergies or chemical sensitivities. Organic cotton also has a distinct and distinctive smell to it, something that many people find very appealing.
Prevents Permanent Threats
Mishandling of chemicals and fertilizers has resulted in injuries, permanent bodily harm and even deaths among farmers and workers, particularly in developing countries. Organic Cotton that is organically grown avoids these threats.
Protects farmers health
It is helping the farmers save money by buying organic cotton clothes. Farmworkers tend to be healthier and less stressed about paying medical bills because they are no longer subjected to harmful pesticides and chemicals.
Strategy for selecting a manufacturer/Supplier
The most effective manufacturer/supplier are those who offer products or services that match, or exceed, the needs of your business. So when you are looking for manufacturer/supplier it's better to be sure of your business needs and what you want to achieve by buying, rather than simply paying for what manufacturer/supplier want to sell you. For example, if you want to cut down the time it takes you to serve your customers, manufacturer/supplier that offer you faster delivery will rate higher than those that compete on price alone. It's well worth examining how many manufacturer/supplier you really require. Buying from a carefully targeted group could have a number of benefits:
• It will be easier to control your manufacturer/supplier.
• Your business will become more important to them.
• You may be able to make deals that give you an extra competitive advantage.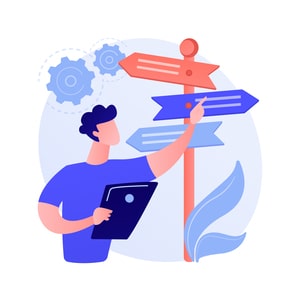 Check on production capacity of the manufacturer/supplier
Production times are typically dependent on the manufacturer/supplier capacity. This is an important factor to consider as it gives you a better understanding of the manufacturer/supplier turnaround times for your products, allowing you to plan your supply chain management taking into account the manufacturing output of your supplier. Working hand in hand whilst asking for samples will also give you an idea of other significant factors such as communication, shipping times, and product quality.
Things you should consider while selecting a manufacturer/supplier
Reliability
It's one of the most important because, if they let you down, you may let your customer down.
Quality
The quality of your supplies needs to be consistent. The quality here means not only the product quality also the maintaining the delivery of the goods at right location at right time.
Value for money
The lowest price is not always the best value for money. If you want reliability and quality from your manufacturer/supplier, you'll have to decide how much you're willing to pay for your supplies and the balance you want to strike between cost, reliability, quality and service.
Strong service and clear communication
You need your manufacturer/supplier to deliver on time, or to be honest and give you plenty of warning if they cannot. The best manufacturer/supplier will want to talk with you regularly to find out what requires you have and how they can serve you better.
Financial security
It's always worth making sure your manufacturer/supplier has sufficiently strong cash flow to deliver what you want, when you require it. A credit check will help reassure you that they will not go out of business when you require them most.
A partnership approach
A strong relationship will benefit both sides. You want your suppliers to acknowledge how important your business is to them, so they make every effort to provide the best service possible. And you're more likely to create this response by showing your manufacturer/supplier how significant they are to your business.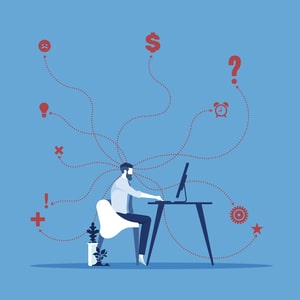 Shortlist the manufacturers/suppliers
After you have determined exactly what it is you need to buy, and you have identified some potential manufacturer/supplier. Ask yourself:
Can these manufacturers/supplier deliver what we need when we need it?

Are these manufacturers/supplier financially secure?

How long have they been in business?

Are they on any trade association approved manufacturer/supplier list? Or are they a government-approved manufacturer/supplier?
Do a bit of research on your own to narrow your list down to no more than few manufacturer/supplier. It's a waste of time for you and the potential manufacturer/supplier if you approach them when there is little to no chance of them fulfilling your requirements.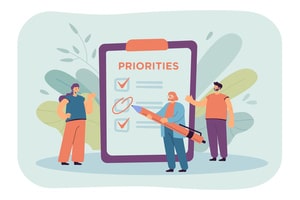 DocShipper info : We are professional, if you need to know more about logistics and shipping. Please contact us, our team will respond to your request as soon as possible. 
Ways to select manufacturer/supplier
You can find manufacturer/supplier through a variety of channels. It's best to build up a shortlist of possible suppliers through a combination of sources to give you a broader base to choose from.
Recommendations
Ask friends and business associates. You are more likely to get an honest assessment of a business strengths and weaknesses from someone who has used its services.
Directories
If you're looking for a supplier in your local area, it's worth trying directories such as Yellow Pages.
Trade associations
If your needs are specific to a particular trade or industry, there will probably be a trade association that can match you with suitable suppliers.
DocShipper Advice : We can help you find a supplier for your requirement, you just need to fill out the form, and we will get in touch with you.
What to do after selecting a manufacturer/supplier
Sampling is an extremely important part of the process once you have found your manufacturer/supplier. Products may look good in images or at exhibition stands at trade shows, however, sampling also gives you a broader idea of the supplier's ability to deliver acceptable quality, design, and functionality of your product before a large commitment for mass production.
Get a quotation
It's worth asking potential suppliers to give you a quotation for your requirements. You can even ask for a discount if you have large quantity order and expecting a long term contract.
Compare potential manufacturer/supplier
When you have received the quotation, compare it with the potential manufacturer/supplier in terms of what you are exactly looking for.
Negotiate terms and conditions
Once you selected your manufacturer/supplier, it's very essential to negotiate the terms and conditions of the contract. It's good to oversee and clarify the points that you do not understand and finalize the contract.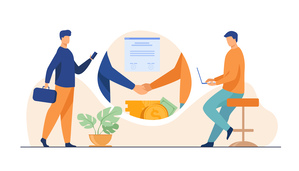 Docshipper Tip : Yet, keep in mind that even though some documents are essential, each country may have its own set of regulations, so be sure to while making a contract.
Do not hesitate to contact us if you require, further assistance in sourcing.
 Listed Companies:
Not sure of selecting a manufacturer for your needs? Here we bring you the list of manufacturers and the list of main products that these manufacturers produce.
Quanzhou Jinke Garments
Quanzhou Mingquan Apparel
Sichuan OTEX Textiles
Changshu Harbour Zone Wollen Sweater Weaving
Ningbo Joy Textiles
King Tai Fashion Manufacturing Factory
Anhui Huamao Textile
Fujian Jinjiang Baishiqing Garment Weaving
Bros Eastern
ComfortAce (Nantong) Textile Technologies
Hemp Fortex Industries
Hop Lun (Hongkong)
Jiangyin Harvest Knitting & Garments
Jingjiang New World
Jinjiang Shenhu Hongren Knitting Garment
Disclaimer
We are not affiliated with any of the companies listed in this guide. We have selected these companies based on their claimed product scope, history, certification, and capabilities.
The main products of these manufactures are:
· Cotton fabrics
· Flax fabrics
· Polyester fabrics
· Viscose fabrics
· Acrylic fabrics
· Soybean fabrics
· Spandex fabrics
· Tencel fabrics
· Model fabrics
· Coolmax fabrics
If you are looking for something else! Here are some other which you might be looking for!
· Mélange cotton yarns
· Natural and synthetic-filled quilts
· Polyester basic quilts
· Fiber blend quilts
· Microfibre quilts Brush fabric
· Terry fabric
· Single jersey fabric
FAQ | How to find Organic Cotton (GOTS) Manufacturers in China?
Can all apparel and textiles supplier offer GOTS certified organic cotton?
No. Most textiles manufacturers can't provide GOTS certified textiles. Additionally, it is just the fabric supplier that can be GOTS certified.
Can I pay a supplier to become GOTS certified?
It's not that any cotton fabrics supplier can suddenly decide that they want to be GOTS certified. Unless they actually meet the strict GOTS criteria, they can't pass the inspection. No matter how much money they pay.
Is GOTS certification mandatory when importing organic textiles?
No, GOTS is administered by an independent organisation. GOTS is not a regulation, or a mandatory standard, unlike REACH in the European Union.
How do I find suppliers with GOTS certified organic cotton?
A GOTS certified supplier is able to offer verifiable GOTS certified, given by among the approved companies.
DocShipper info: Do you like our article today? For your business interest, you may like the following useful articles :
DocShipper Advise : We help you with the entire sourcing process so don't hesitate to contact us if you have any questions!
DocShipper China | Procurement - Quality control - Logistics
Alibaba, Dhgate, made-in-china... Many know of websites to get supplies in Asia, but how many have come across a scam ?! It is very risky to pay an Asian supplier halfway around the world based only on promises! DocShipper offers you complete procurement services integrating logistics needs: purchasing, quality control, customization, licensing, transport...
Communication is important, which is why we strive to discuss in the most suitable way for you!