When it comes to importing goods from China, you, as a buyer, need to consider the production process as one of the most critical aspects. Unfortunately, you may not have the time, energy, or expertise to verify the quality of the production process. This is where a reliable supplier comes in, who can assist you in checking on the production orders in China. In this article, we will explore the important points to follow when checking the production process of your goods in China and how you can ensure that your products meet your standards and requirements. From verifying the factory's capacity and capability to ensuring that the product is being manufactured to the desired specifications, we will cover everything you need to know to ensure a smooth and successful production process. So, if you're looking to import goods from China, keep reading to find out how you can check on your production orders and ensure the quality of your products.
Looking to simplify your sourcing process and streamline your business operations? Docshipper's supplier and order management solutions can help. We'll help you identify reliable suppliers, manage your orders, and ensure timely delivery of your products. Contact us today to learn more
How and When Should I contact the supplier to track the orders?
You can contact the supplier via phone call and email, it is important to maintain good relationship with the supplier, you can contact the supplier number of times as you wish, but it has to be very reliable to should make sense to both parties.
You can contact or schedule the call to check the production process or to make a change to the production to increase or decrease the quantity of the production. Also, you can even ask the supplier for the sample products so that you can get them inspected and check the quality of the product.
If you are working with a known supplier, and it's a regular product, you can contact them to check once or twice during the production process. If it is with a new supplier and the product is OEM (custom design) then you need to check and to be very careful, so you can check twice a week. Just in the same case, the product type is ODM(private label) you need to check the production process every ten days that should do what is necessary.
keep in mind that whatsoever you are going to do, put these points in the agreement between you and the supplier when signing a contract. Here are some points you simply must adhere to when it comes to following up on these leads:
Patience will be compensated. You have to play the very long game and follow up regularly over a lengthy time. No response from the supplier doesn't mean game over.
Make sure that product sales team and marketing team are arranged and have distinct roles in follow up. This can help you save time, stay away from repetition, and present as a united front.
You need a system. A good sales CRM like Pipedrive will go a long way to preventing embarrassing situations like duplicate emails or making your prospects feel like they're being spammed.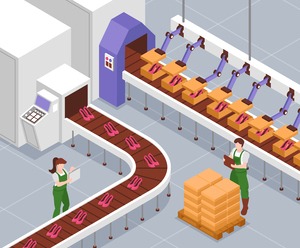 Building good relationships with suppliers
Building a good relationship with your supplier from China is essential to ensure a successful and long-term partnership. Here are some tips to help you establish a good relationship with your supplier:
Communicate regularly: Communication is key to building a good relationship. You should make sure to communicate regularly with your supplier, whether it's through email, phone, or video calls. Keep them updated on any changes to your requirements, and ask for updates on the production process.
Be clear about your expectations: It's important to be clear about your expectations from the beginning. Make sure to discuss your product specifications, quality requirements, delivery times, and any other important details with your supplier. This will help to avoid any misunderstandings and ensure that you receive the products you need.

Be respectful and professional

: Treat your supplier with respect and professionalism. Avoid making unreasonable demands or being rude or disrespectful. Remember that your supplier is a valuable partner, and you need to maintain a good relationship with them.
Visit your supplier in person: If possible, visit your supplier in person. This will help you to build a personal relationship with them and gain a better understanding of their capabilities and processes.
Consider cultural differences: China has a different culture than the Western world, and it's essential to understand and respect these cultural differences. Take the
However, this may cause significant problems if they go out of business. Don't ignore opportunities offered elsewhere. Keep your options open by monitoring the deals offered by other suppliers. Consider whether a contract or a service level agreement (SLA) is necessary. This process will guard against complacency on the part of the supplier. See the page in this guide on service level agreements.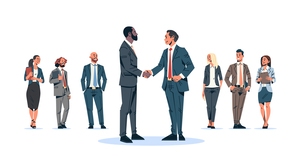 Docshipper Tip : It doesn't matter if you call them wholesalers, distributors, vendors, or importers. They're your suppliers, and the stronger your relationship with each one, the easier it will be to lead in your field. If you are confused about choosing the right supplier, do not hesitate to contact our Docshipper experts, they will help you through every step of the process.
What questions should I ask in order to follow up?
Following up with your Chinese supplier is crucial to ensure that your products are being manufactured according to your requirements and specifications. Here are some questions you should ask your supplier during a follow-up: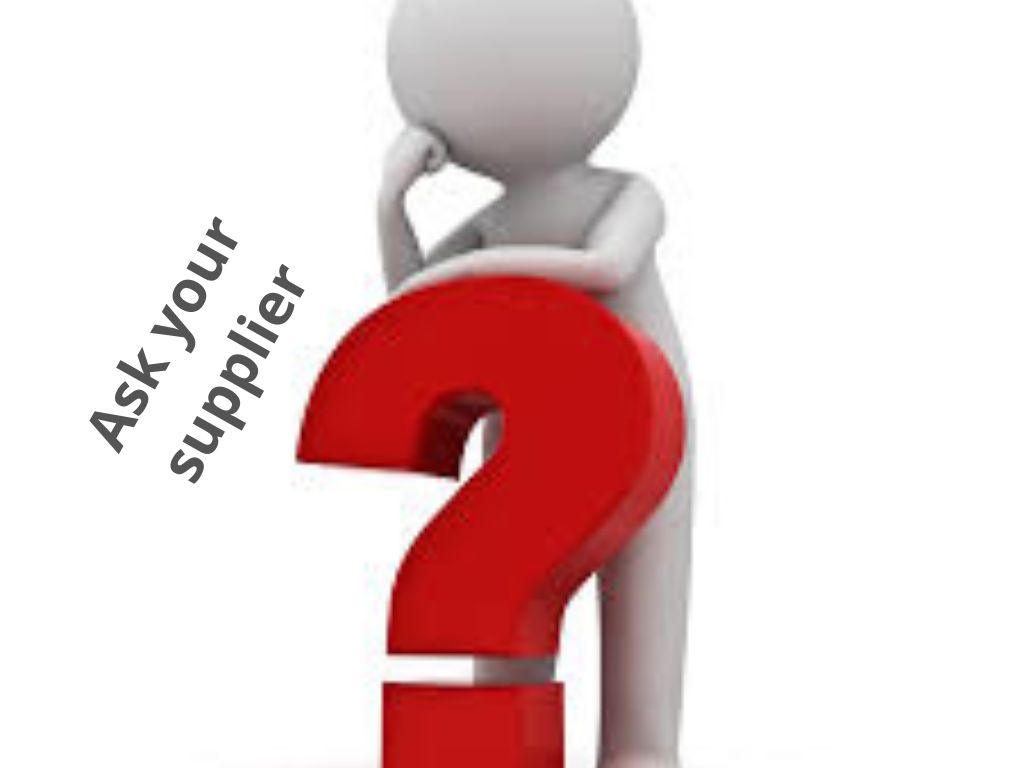 How is the production process going?
Are there any issues or delays in the production?
Have you encountered any problems with the raw materials or components?
Can you send me some pictures or videos of the production process?
When will the production be completed?
Have you conducted any quality control checks during the production process?
Can you send me a sample of the finished product for inspection?
What is the estimated time of delivery?
How do you plan to package and ship the products?
Is there anything else I need to know about the production process or delivery?
How often should I follow up on the manufacturer?
It's okay to ask during the production process, it depends on the type of supplier you are working with, for example:
if you are working with the supplier for the first time you can ask him quite a number of times.
if you are working with a regular supplier it is not advised to check on them every time, as you know them from quite a long time, and you will know their working efficiency. However, there are still things you should be keen on:
Order requirements:
Not all companies are well established, it means when you make an order will they will be able to hold the capacity of the production and will be able to provide you with the quality products. So, it is very important to check on establishment of the company.
To be more clear on this you need to send them technical data sheet which mentions clearly the description of the product, also you can ask them about the raw material that they would be using for the production, and it is most significant to check that because they can use low quality raw materials to produce them ultimately leading to receive defective products. So, it is essential to check on raw materials and should ask for photos and videos of the first production samples.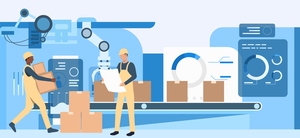 Time:
Time is the most crucial in the field of business to succeed. It is essential to know that the supplier will be able to deliver your product at the requested and specified time.
Usually, in China, it takes two months to manufacture a product sometimes it takes less than that also it all depends on the type of product, requirements, and quantity of the product. However, Chinese companies take very few days to manufacture, the more time-consuming is to order and receive the raw materials which might take up to two or three weeks. So, it is better to recheck the allocated delivery time while singing the contract.
Keeping this in mind, you can ask the supplier a few questions like: When do you start production? When can you finish mass production?.
In order to meet the delivery targets, some companies may go out of the way to finish the production on time or employ child labor to save costs for the production company for example, recently Apple found out about it's one of the supplier in China has flouted local laws and internal Apple standards as it was hiring too many illegal workers and making them work on unpaid overtime to meet the production requirements.
Can I ask for photos/videos from my chinese supplier?
Indeed, you need to ask for pictures and video recordings from the production. Nevertheless, the same as the communication frequency, the second you ask is dependent on the order type. For OEM orders, you may wish to check out that the factory received the correct material. For orders from the catalog, based on whether you buy for the very first time or perhaps in case it is a follow-up order, you are going to ask pictures at quite different moments.
DocShipper Advice :
Ensure top-quality products every time with Docshipper's quality control solutions. Our experts will visit your suppliers to inspect your merchandise, ensuring that you receive only the best products every time. Contact us today to learn more.
How do I know if a supplier gets me the right product?
To do so, you need to maintain a good and healthy relation with supplier as said above most of the Chinese companies they will work very clearly on each and every part of the product in detail because not to make any mistakes, if you can tell the supplier that how important is the product to you and if you provide them with the good technical sheet, then you can expect the product to be good. If you have a fragile product, you can ask the supplier to do a pre-production sample and can have a quality check to communicate to the supplier if any imperfections are found.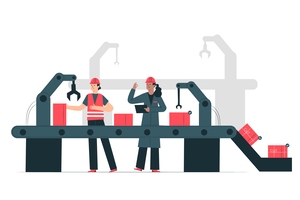 FAQ | How to Follow-up and Manage your Orders in China?
What is the best way to track my order from China?
The best way to track your order from China is to use the tracking number provided by your supplier or shipping company. You can enter this number on the carrier's website or a tracking service such as 17track.net. This will allow you to see real-time updates on your order's location and estimated delivery time.
What should I do if my order is delayed or lost during shipping?
If your order is delayed or lost during shipping, you should contact your supplier or shipping company immediately. They will be able to investigate the issue and provide you with a solution. In some cases, you may be eligible for a refund or replacement.
How can I ensure the quality of my products when ordering from China?
To ensure the quality of your products when ordering from China, you should conduct thorough research on your supplier before placing an order. This includes reading reviews and checking their certifications and licenses. Additionally, you can request samples of the products you plan to order to check their quality before making a large purchase.
Can I negotiate the price of my order with my Chinese supplier?
Yes, you can negotiate the price of your order with your Chinese supplier. However, it's important to approach the negotiation respectfully and professionally. Be clear about your budget and what you're willing to pay, and be open to compromises or alternative solutions. Remember that building a strong and positive relationship with your supplier can lead to long-term benefits for both parties.
DocShipper info: Do you like our article today? For your business interest, you may like the following useful articles :
DocShipper Advise : We help you with the entire sourcing process so don't hesitate to contact us if you have any questions!
DocShipper China | Procurement - Quality control - Logistics
Alibaba, Dhgate, made-in-china... Many know of websites to get supplies in Asia, but how many have come across a scam ?! It is very risky to pay an Asian supplier halfway around the world based only on promises! DocShipper offers you complete procurement services integrating logistics needs: purchasing, quality control, customization, licensing, transport...
Communication is important, which is why we strive to discuss in the most suitable way for you!