A production order defines the finished good to be produced, the location where production will take place, the date and time of production, and the quantity of components and resources required. A production order also defines the sequence of operations to be performed and the costs of finished goods. It is a vital part of the production process. Production follow-up can be more time-consuming than looking for a supplier, usually taking weeks or months. You definitely don't want to waste both time and energy to keep your eyes on production at all times. This article tells you what you are the important points while contacting supplier to check the production process.
How and When Should I contact the supplier to track the orders?
You can contact the supplier via phone call and email, it is important to maintain good relationship with the supplier, you can contact the supplier number of times as you wish, but it has to be very reliable to should make sense to both the parties. You can contact or schedule the call to check the production process or to make a change to the production to increase or decrease the quantity of the production. Also, you can even ask the supplier for the sample products so that you can get that inspected and check the quality of the product.
If you are working with a known supplier, and it's a regular product, you can contact them to check once or twice during the production process. If it is with a new supplier and the product is OEM(custom design) then you need to check to be very careful, so you can check twice a week. Just in the same case the product type is ODM(private label) you need to check the production process every ten days that should do what is necessary. But you should keep in mind that whatsoever you are going to put these points in the agreement between and you and supplier when signing a contract. Here are some points you simply must adhere to when it comes to following up these leads:
Patience will be compensated

. You have to play the very long game and follow up regularly over a lengthy time.

No response from the supplier doesn't mean game over.

Make sure that product sales team and marketing team are arranged and have distinct roles in follow up. This can help you

save time, stay away from repetition, and present as a united front.

You need a system. A good sales CRM like Pipedrive will go a long way to preventing embarrassing situations like duplicate emails or making your prospects feel like they're being spammed.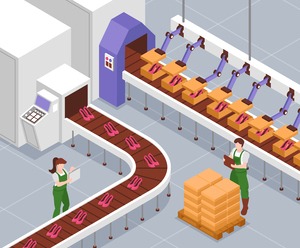 Building good relationships with suppliers
Having great suppliers as part of your business improves both your service to your customers and your efficiency. A good relationship with a supplier can also provide you with a much-needed business supporter who can provide a fresh perspective and encourage business to come your way. After all, if your business is growing, so will your suppliers' business. To maintain a great supplier relationship, you have to approach it in the right way. It pays to invest time in building good relationships with your key suppliers. If you can save money or improve the quality of the goods or services you buy from your suppliers, your business stands to gain. Hints on dealing with your suppliers consider some of the following when working with your suppliers:
Meet your contacts face-to-face

and see how their business operates. Understanding how your supplier works gives you a better sense of how it can benefit your business.

Meet the people who'll be managing your account

and make sure they can be easily contacted.
Ask about their plans for development or expansion. Will this affect the goods or services they're providing to you?
Help your suppliers by

placing orders in good time, being clear about deadlines, and paying on time. 

Keep an eye open for any opportunities you can pass their way -in a

good customer-supplier relationship

, they'll do the same for you.

Make your business important to your suppliers

, and they will work harder for you. Some suppliers may offer better deals if you promise to use them exclusively.                                                                                                                                                                                                                                                                                                                                                                                                             
However, this may cause significant problems if they go out of business. Don't ignore opportunities offered elsewhere. Keep your options open by monitoring the deals offered by other suppliers. Consider whether a contract or a service level agreement (SLA) is necessary. This process will guard against complacency on the part of the supplier. See the page in this guide on service level agreements.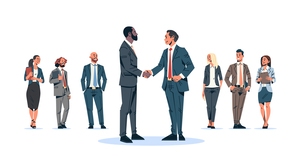 Docshipper Tip : It doesn't matter if you call them wholesalers, distributors, vendors, or importers. They're your suppliers, and the stronger your relationship with each one, the easier it will be to lead in your field. If you are stuck contacting your supplier, please contact our Docshipper experts, they will help you to get in touch with you, you just need to fill out this form.
What questions should I ask in order to follow up?
During the order follow-up, you should consider a couple of things to ask the supplier. It's okay to ask during the production process, it depends on the type of supplier you are working with, for example: if you are working with the supplier for the first time you can ask him quite a number of times, if you are working with a regular supplier it is not advised to check on them every time, as you know them from quite a long time, and you will know their working efficiency. However, there are still things you should be keen on:
Order requirements:
Not all companies are well established, it means when you make an order will they will be able to hold the capacity of the production and will be able to provide you with the quality products. So, it is very important to check on establishment of the company. To be more clear on this you need to send them technical data sheet which mentions clearly the description of the product, also you can ask them about the raw material that they would be using for the production, and it is most significant to check that because they can use low quality raw materials to produce them ultimately leading to receive defective products. So, it is essential to check on raw materials and should ask for photos and videos of the first production samples.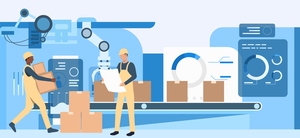 Time:
Time is the most crucial in the field of business to succeed. It is essential to know that the supplier will be able to deliver your product at the requested and specified time. Usually, in China it takes two months to manufacture a product sometimes it takes less than that also it all depends on the type of product, requirements, and quantity of the product. However, Chinese companies take a very few days to manufacture, the more time-consuming is to order and receive the raw materials which might take up to two or three weeks. So, it is better to recheck the allocated delivery time while singing the contract. Keeping this in mind, you can ask the supplier a few questions like: When do you start production? When can you finish mass production?. In order to meet the delivery targets, some companies may go out of the way to finish the production on time or employ child labor to save costs for the production company for example, recently Apple found out about it's one of the supplier in China has flouted local laws and internal Apple standards as it was hiring too many illegal workers and making them work on unpaid overtime to meet the production requirements.
Can I ask for photos/videos?
Indeed, you need to ask for pictures and video recordings from the production. Nevertheless, the same as the communication frequency, the second you ask is dependent on the order type. For OEM orders, you may wish to check out that the factory received the correct material. For orders from the catalog, based on whether you buy for the very first time or perhaps in case it is a follow-up order, you are going to ask pictures at quite different moments.
DocShipper Advice : To ensure the quality of the of product, and you keep the track of the production process. If you have any other questions, please feel free to contact us here  
How do I know if a supplier gets me the right product?
To do so, you need to maintain a good and healthy relation with supplier as said above most of the Chinese companies they will work very clearly on each and every part of the product in detail because not to make any mistakes, if you can tell the supplier that how important is the product to you and if you provide them with the good technical sheet, then you can expect the product to be good. If you have a fragile product, you can ask the supplier to do a pre-production sample and can have a quality check to communicate to the supplier if any imperfections are found.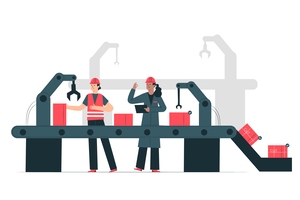 FAQ | How to check on your production orders in China?
What happens if finished products don't arrive on time?
If the products do not arrive on time at your location you can ask the supplier whether he can offer any discounts as the products didn't arrive or you can ask for the refund with all the charges you paid, and you can get them from another supplier.
Is it possible that due to external factors like inflation, the prices will change?
It's quite possible, you need to be prepared for suppliers to spring price increases on you. Ask them what determines a change in price. Is it tied to inflation or an industry index? If a supplier's own costs go down, will your price go down.
Can I ask for a discount on large quantity orders?
Certainly, you could ask for a discounted price if you are placing the order that is eligible for discounts. But you need to check what all is covered in discount and what percentage of discount is offered depends on the manufacturer or supplier.
Can I ask my supplier to do the quality check?
Yes, you can ask the supplier to do the quality check in the first few productions, but be sure that who is going to pay for that checks is it you or the supplier.
Can I request for access to supplier system to monitor the product process?
Well, this is something that supplier would maintain secrecy maybe because of their company policy or because to not leak any product specifications as it may incur a loss for the supplier and client company. However, you can try to ask them if the supplier is ok to share the login details you can monitor the production process. But it is purely decided by the supplier.
DocShipper info: Do you like our article today? For your business interest, you may like the following useful articles :
DocShipper Advise : We help you with the entire sourcing process so don't hesitate to contact us if you have any questions!
DocShipper China | Procurement - Quality control - Logistics
Alibaba, Dhgate, made-in-china... Many know of websites to get supplies in Asia, but how many have come across a scam ?! It is very risky to pay an Asian supplier halfway around the world based only on promises! DocShipper offers you complete procurement services integrating logistics needs: purchasing, quality control, customization, licensing, transport...
Communication is important, which is why we strive to discuss in the most suitable way for you!