Despite increased competition from rising low-cost supply chain locations, China's industrial advantages continue to be a strong and enticing lure. However, for the novice importer, outsourcing production from China might look hard and time-consuming. You will have to make selections that demand serious thought in order to pick the finest outsourcing partner. Here are the most crucial things to think about while researching and qualifying Chinese suppliers. It comes as no surprise that many business gurus appear to be turning to Chinese enterprises for a variety of reasons.
Because of the vast number of items created and sold globally, China is frequently referred to as a manufacturing hotspot. Although some may believe that the popularity of Chinese items is due to cheaper labor costs, there is much more to it. China has developed as a global industrial powerhouse as a result of its strong internet business environment. China's online business ecosystem of networked suppliers, distributors, and component makers has grown, making the country a more cost-effective and efficient place to create things.
When launching a new product, one of the most significant considerations you can make is  exactly where your items are manufactured and which manufacturing partner you chose to work with. And, let's be honest, the current pandemic and supply chain interruptions may have you wondering if manufacturing in China is still the clear decision it always was.
You should pose a particular question: Is China manufacturing a good solution for your company and product?
Remember that news websites care about clickbait and how to attract your attention. As they are not in any way going to publish an essay on how varied Chinese manufacturing is like the country itself. They will not write about simple questions, regardless of subjects such as politics, tariffs, lockdowns, or clogged ports, having the proper team, communicating, and changing as things change is the key to success for any manufacturing. But, because we are on the ground every day, working with clients like you, we love to delve into the nitty-gritty as well as examining the complex realities of what is occurring on the ground.
So, let us put aside the broad brush with which non-manufacturing individuals wish to describe the issue. In this post, we will examine the current scenario and offer some advice for determining whether China is a suitable fit for your company and as well as how to push your production there to success.
Outsourcing production to China might help your brand advance faster and reach new heights. However, before you decide to manufacture in China, you need to weigh the benefits and drawbacks.
Advantages include lower manufacturing costs, faster production, worldwide growth, and improved service quality. Communication challenges, intellectual property risk, large order minimums, complex logistics, and quality control issues are all disadvantages.
Making the decision to relocate production to China requires serious analysis. Manufacturing requirements vary per firm, therefore it is always a good idea to engage a skilled domestic agent that has experience and can assist you avoid mistakes and horror stories.
To avoid intellectual property difficulties, specific manufacturing contracts must be created. Once your firm begins selling items, you may monitor your IP with brand protection tools such as Red Points. Our technology use artificial intelligence to detect and eliminate hazards, allowing businesses to gain the benefits of manufacturing in China. See how by downloading our product guide.
Why choosing a Chinese manufacturer?
First of all, as a sort of introduction. Let's begin by seeing how choosing this country might be a huge benefit for your business.
Manufacturing cost savings
The easy availability of raw materials and low-cost labor will reduce total production costs. Furthermore, because of their pragmatic and conscientious temperament, the Chinese are reliant partners. The cost difference between domestic production and manufacturing in China is huge. Local manufacturers' training costs are greater, as are their wages. In contrast, China has cheaper training costs and greater turnover rates. By sourcing your product from China, you may take advantage of the benefits that come with cheap production costs and higher profitability. As a seller, this qualifies China as a suitable manufacturing destination for your goods.
Increased manufacturing capacity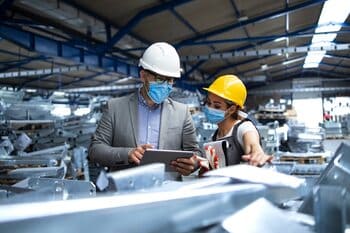 China's manufacturers produce goods for the worldwide market. They have significantly exceeded earlier expectations in terms of production capability. When you outsource to China, you are dealing with proven manufacturers that have been manufacturing high-quality items in relevant sectors to yours in huge numbers for many years. The Chinese have a competitive advantage in bulk production since they manufacture things all over the world. China's manufacturing advancement has stood the test of time. They have long-lasting manufacturing equipment, such as a large number of workers, raw materials, and heavy gear. If you get your items from China, consider yourself fortunate since you will be working with producers who can manage any order volume.
Excellent Infrastructure
Extensive processing and production experience. Export items are manufactured all year. The country already has the perfect infrastructure and environment for raw resources and logistics.
Facts About Chinese Manufacturing
Moving beyond the headlines, the realities regarding manufacturing in China are influenced by the Covid-19, tariffs, and supply chain issues on one hand, and increased demand on the other.
In a year dominated by the pandemic and global shutdowns, the value of commodities shipped from China to the United States fell from a special record of $538 billion in 2018 to $451 billion in the year 2019. By 2021, that commerce had rebounded to $506 billion. In the first quarter of 2022 experienced an awesome rise of 21% over the first quarter of 2021. Manufacturing in China for the US market is increasing, not decreasing. China's economy is presently expanding rapidly.
What has changed in a negative way is the coherence of when your items will be shipped and how much time it will take for your products to arrive at and pass through US ports. And, whatever your spouse's uncle says at a family event, it's not because of one of the schemes he discussed. The slowness is caused by a variety of factors, including:
Raw material scarcity
China is experiencing power problems.
Delays in the production of component parts
A worldwide chip scarcity
Labor shortages as a result of rising demand
Labor shortages induced by China's zero-COVID policy lockdowns
Port congestion caused by increasing demand, workforce shortages, and shutdowns
Incorrect placement of empty cargo containers
Ports in the United States are overcrowded.
In the United States, there is a lack of railroads and trucks to deliver commodities.
Many of these basic factors are mutually reinforcing. Because of the chip scarcity in Shanghai, a business in Shenzhen that produces components may be unable to place an order with your Hong Kong supplier. The good news simply is ; it is improving with time, and those who work in the industrial industry now know what to really look for.
At the same time, beneficial improvements are taking place in China's industrial sector. Manufacturers are stepping up efforts to strengthen quality assurance and shift production, where labor costs are typically lower. They are investing in systems for digital manufacturing, Industry 4.0 efforts, robots, and other forms of automation. Improvements in engineer skill, particularly in electromechanical systems, are propelling Chinese suppliers all the way up the value chain, offering design and engineering to supplement their already formidable manufacturing capabilities, as businesses like Tesla are learning. Furthermore, the Chinese domestic market is expanding, resulting in a more robust and varied industrial base.
When purchasing products from China, keep in mind that no two manufacturers follow the same method or adhere to the same standards. It is strongly advised that you deal with a third-party quality control organization in China to verify that your product comes as planned. They will be able to conduct inspections before to, during, and after manufacturing in order to detect flaws at each stage.
DocShipper Alert : In business, time is money, but we save you both; if you fall victim to scammers, you will not only lose time but also money and energy. As a result, we recommend that you examine the manufacturers' business certificates and licenses before beginning a firm. If you are unsure about the identity of your manufacturer, DocShipper may assist you in locating the correct manufacturer. Please do not hesitate to contact us with your needs; our staff will contact you.
Is China Manufacturing the Best Option for Your Products?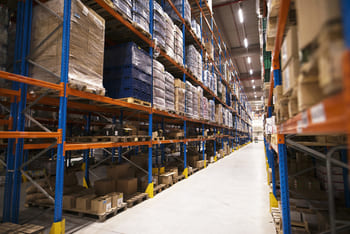 Understanding the difficulties (rather than listening to your spouse's uncle) can provide you a competitive advantage when you examine your manufacturing choices. Work with the proper experts to make a sensible choice for your company based on the demands in your market and/or your business goals to assess if China is the ideal location for your manufacturing.
First, examine your product and market to determine what you require now and in the long run. Discuss the significance of the following with your staff and outside experts:
From product introduction to product availability, the time to market is measured in months.
Shipping costs
Sensitivity to disturbances in the upstream supply chain
Cost of production
The significance of consistent, predictable monthly output
The effects of various delays on your different brands and financial flow
Quality
There may be more concerns that need to be thought in your sector or firm. Talk about them and write them down. As soon as you consider the benefits and drawbacks of manufacturing in China vs Vietnam, Taiwan, Mexico, or locally, you may compare and make an informed conclusion.
Things are getting out of hand right now. You will most likely have to deal with future lockdowns until COVID-19 diminishes completely. The conflict in Ukraine will have an influence on the supply of raw resources such as plastics and metals. And given of China's zero COVID policy as well as where it obtains its raw materials, these variables will have a different influence in China than in other nations. Don't make a choice that will undoubtedly cost you on a long-term basis because of these immediate concerns. If you are scaling up manufacturing over three years, a gradual launch may be acceptable. Or perhaps your product is in high demand right now, of course you need to obtain inventory quickly and sell it all. The first is a cause to collaborate with Chinese manufacturing partners, while the second is obviously a reason to consider other possibilities.
If the capabilities and pricing of a supplier appear promising, and you are willing to accept interruptions, China may be the appropriate choice. That choice can only be made by you and your team. Even if the current disturbances will subside, the system will be subjected to fresh shocks in the future. Climate change, new infections, and geopolitics and so on. If China is right for you today, it will most likely be when the next crisis occurs.
DocShipper Advice : Doing business with a Chinese manufacturer will provide you with several benefits, including reduced manufacturing time and costs. As a result, you should exercise caution when picking a manufacturer. If you have any difficulties in locating the best manufacturer for your company, our specialists are available to assist you. It's merely a matter of filling out a form, so please don't hesitate to contact us with any questions.
Suggestions for Improving China Manufacturing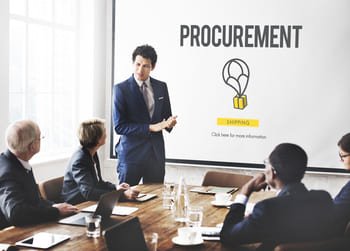 So you've had the meetings, made the presentations, and determined that manufacturing in China could be the best option for your product. Now is the moment to make certain that you do everything correctly. Finding the proper manufacturing partner is the first step.
Remember, we're putting that wide brush away. There are hundreds of different manufacturers in America, and each one is distinct. Here are some pointers for locating the best manufacturer:
Make a set of questions for each possible companion and ask them all of them.
Learn about the firm other than the sales person.
Determine the production technology required for your product and ensure that it is available.
Find a partner who is introducing new automation technologies or relocating labor-intensive operations in China.
 Assess what they will  probably need to subcontract in some cases.
Inquire about the strength of their supply network.
Determine your quality requirements and theirs.
Furthermore, the standard processes you should follow with each Chinese manufacturer you examine, there are several special measures for choosing the correct Chinese supplier:
Examine their entire volume to understand how much clout their suppliers have with them.
Determine how long it will take to transport your items from your manufacturing to a port.
Determine their level of involvement in the manufacturing community as well as with the local government.
Inquire about their capital status and how long they can endure if there is a quarantine.
Inquire about general turnover, and in particular, What percentage of their employees returned following the Chinese New Year.
Check to see if they employ technology and automation, such as robots, to make themselves less subject to worker shortages and lockdowns.
Remember that you might use a sourcing agent like us to assist you with this process. Check out our free quote to find out how we can help you
It's time to start creating your product once you've found the suitable partner, signed the contracts, and transferred the design information. Regardless of how good your pick was, and if there's still tasks to be done to ensure that you get it correctly.
Here are some ideas for doing Chinese manufacturing right:
1. Prepare for Delays
Delays are now a part of the manufacturing process, and they can always return. Assume that there will be delays, and plan alternatives and your supply chain such that any single delay does not disrupt things too much.
2. Put money into in Inventory Both Upstream and Downstream
Create an input buffer for your different items, along as the product itself. Overall Inventory costs money since it is an asset that is not making any revenue. This is particularly true if your product requires inputs from other areas of China or other nations. However, if you have a fair amount of inventory on hand, delays and constraints will have less of an influence on you.
3. On-Time Payment
When it comes down to it, when your manufacturer is attempting to select where to deploy its resources, they will prefer clients that pay on time. In uncertain times, cash flow might be a concern for your Chinese manufacturer, so paying on time helps them to help you better.
4. Establish Positive Relationships With Factory Management
Learn about the individuals in charge of the Chinese factory's production as well as quality, and of course supply chain. Especially if you establish a connection with one of them, then they are obviously more likely to notify you of problems before they worsen, and if there's an issue, they will try harder to resolve it. In Chinese general culture and business, personal interactions are very essential. Take advantage of this.
5. Participate in and present to your manufacturing team
You must be aware of what is going on, both good and negative. Engage with your staff, so you know what makes them happy, what makes them nervous, and what makes them stressed. Assist them in making judgments in light of your company's objectives.
6. Forecast, revise, and keep it up to date
An excellent prediction is one of the most crucial tools for all the proposals above. Create and maintain an accurate prediction with your staff, outside experts, and Chinese manufacturing partner so that you can all prepare and adjust.
Docshipper Tip : Before signing a contract with a manufacturer based on your specifications, you should double-check things like MOQ, price per unit, payment options, and shipping methods. If you require assistance in contacting with the manufacturer, please contact us here and a member of our team will contact you.
Create a Manufacturing Success Plan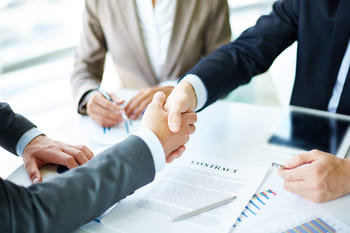 This brings us to our final recommendation: make a plan. Yes, life is unpredictable - who would have predicted that a virus would transform the world? However, it is far easier to adjust a strategy to changing conditions than it is to simply take out your mallet and begin whacking moles as they poke their heads up. This kind of plan doesn't only specifies what you want to achieve, but it also explains why and how you want to do it.
And working with the specialists at Docshipper is the greatest approach to create a wonderful strategy, as well as identify the proper manufacturing supplier in China. We not only do this all day, across sectors and throughout the world, but we also have a vibrant marketplace of independent specialists who can work with you to discover the best solution for your product.
Allow us to assist you in deciding on a manufacturing location and then implementing your production strategy. Please contact us right away to discuss your goals.
Importing items from China is an excellent approach to boost profits while gaining access to a vast range of products. Despite the costs of taxes, transportation, and customs, the low pricing on Chinese imports make the procurement process well worth it.
FAQ | The latest updates on Chinese manufacturing market: Changes, news, and impact on products
Can I ask the manufacturer for a free quote, or do I have to pay for it?
Typically, the quotation will be provided for free; but, if the manufacturer chooses to charge for providing the price quote, you will be required to pay for it.
How can I be certain that the manufacturer does not create and resell the same product?
To trust your manufacturer that he will not create and resell your product, remember to specify this issue while forming an agreement with him; nonetheless, if he violates the agreement, you can pursue legally.
Can I send a third party to assess the quality?
Of course, you may, but be sure to notify the manufacturer about the visit before sending, and also include third-party inspection while forming an agreement.
Is it permissible to request a discount while making a first-time purchase?
If you satisfy the manufacturer's minimum order quantity, you can request a discount, but keep in mind that the degree of discount offered is entirely dependent on the manufacturer; there is no defined percentage.
DocShipper info: Do you like our article today? For your business interest, you may like the following useful articles :
DocShipper Advise : We help you with the entire sourcing process so don't hesitate to contact us if you have any questions!
DocShipper China | Procurement - Quality control - Logistics
Alibaba, Dhgate, made-in-china... Many know of websites to get supplies in Asia, but how many have come across a scam ?! It is very risky to pay an Asian supplier halfway around the world based only on promises! DocShipper offers you complete procurement services integrating logistics needs: purchasing, quality control, customization, licensing, transport...
Communication is important, which is why we strive to discuss in the most suitable way for you!