Despite growing competition from emerging low-cost supply chain destinations, China's manufacturing advantages remain a solid and compelling draw. Still, for the inexperienced importer, outsourcing production from China can appear complicated and exhausting. You will be faced with decisions that require careful consideration in order to find the best outsourcing partner. Here are the most important factors to consider when researching and qualifying Chinese suppliers. It is absolutely no surprise that lots of business experts appear to be to Chinese companies for a broad range of things. China is often cited as a production hotspot because of the large amount of products produced and also offered worldwide. Even though some might think that the prevailing option of Chinese goods is because of lower labour expenses, there's far more to it. Due to the strong internet business environment of it, China has emerged as a worldwide production powerhouse. China's online business environment of networked vendors, distributors, and component manufacturers has developed, earning the nation a cost-effective and efficient more spot to produce items.
Why manufacture in China?
Reduced Manufacturing cost
Easy availability of raw materials and inexpensive labor will lower overall manufacturing costs. Furthermore, the Chinese are dependent partners due to their pragmatic and diligent nature . The cost differential between manufacturing in the country and manufacturing in China is enormous. Local manufacturers training expenses are higher, and their earnings are higher. China, on the other hand, has lower training expenses and higher turnover rates. You may take advantage of the opportunities that come with low production costs and increased profitability by sourcing your product from China.As a vendor, this qualifies China as an appropriate production location for your product.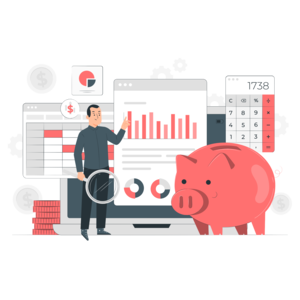 Increased production capacity
China's factories manufacture products for the global market . They have expanded their manufacturing capacity far beyond what was previously thought possible. When you outsource to China, you are working with proven factories that have been producing high-quality products in related industries to yours for years, and in large quantities . Because they make items all over the world , the Chinese stay ahead when it comes to bulk production . China's manufacturing progress has endured the test of time.They have long-lasting production equipment, including many people, raw materials, and heavy machinery. Consider yourself lucky if you source your goods from China because you will be working with manufacturers that can handle any order volume.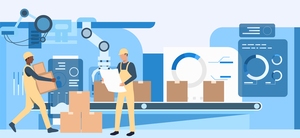 Good Infrastructure
Extensive experience in processing and production . All year round, export products are produced. From raw materials to logistics, the country already has the ideal infrastructure and environment .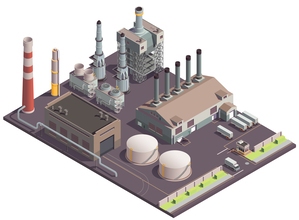 DocShipper Advice  : Doing business with Chinese manufacturer will fetch you many advantages in terms of saving production time and cost. Hence, you should be careful while selecting a manufacturer, If you find any problem searching for a right manufacturer for business, our experts are here to help you. It is just a matte of filling out a form, please do not hesitate to contact us here with all your requirements. 
How to select a right manufacturer?
Before you would form a partnership with a manufacturer, you must first locate one and determine whether it is the best manufacturer for your company's needs . Getting to know on what to look for in a manufacturing company can appear to be a difficult task that begins and ends with price . While it is attractive to go for the lowest price, it is  important to keep in mind that we don't always get exactly what we pay for.
Identify a manufacturer you can rely on
Begin by using search engines and leveraging Chinese supplier directories such as Alibaba and others to find a manufacturer you can trust. Call your network and, if any manufacturers appear interesting, communicate directly . Do not hesitate to request samples or references. If the manufacturer is reliable, they will have no problem providing these.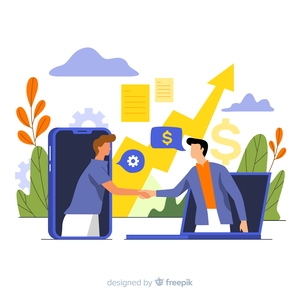 Check to see if the price is reasonable
By most signifies, choose a cost which is sensible for the business of yours , but do not allow it to function as only aspect for decision maker . Be sure you fully grasp the rates with buying the product, you would like connected during general costs, any kind of expense close to export . Plus some concealed expenses like when the products of yours are originating out of a remote portion of the nation.
Consider the geography
Manufacturers can be found in a number of locations throughout China , with specialization varying from region to region. Shenzhen, for example, a city on the southeast coast of Hong Kong, has developed into a center for the electronics industry. It has developed a one-of-a-kind environment to assist the manufacturing supply chain, and it is now well-known for these items. You should also consider accessibility the less accessible a factory is, the more expensive it will be to get those products, even if the price per product is lower. This is why it is vital to run all the numbers before deciding whether the pricing is reasonable .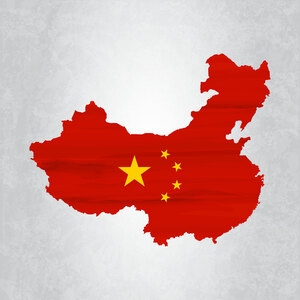 How to identify and avoid scammers
Scammers may be found wherever in the globe, and Chinese manufacturing is no exception. Chinese vendors must register with Chinese government officials and get a unique firm identification number . Walk away if a manufacturer is unable (or unwilling) to furnish you with that number. Visit their local administrative government website or call their local Bureau of Industry Commerce to verify the registration number .
Tell any possible suppliers that you will have their factory audited before issuing a PO , and that you will want the manufacturing reviewed later before approving any shipments. Mention it as soon as possible, preferably in the first discussion and if they decline or start making reasons for why they don't want you to, then it is time to move on.
When it comes to business certifications , all you have to do is ask the supplier for particular documents to do the essential checks . There's a potential the provider will give you forged documents , so be cautious and double-check their legitimacy .
Business license : It is the unique code that government provides for the businesses, it means they legally allowed to do business in China.
Bank account certificate: to make sure you are generating payments on the online business bank account instead of a personal bank account.
ISO 9001 certificate: This is the booklet which guarantees the producer has quality control methods which come across the demands of overseas standards.
Foreign trade registration certificate: that is needed by companies getting straight within import/export pursuits . This's merely a basic safety verify to make sure that the provider will not make use of a trading provider to fulfill the orders of yours.
The manufacturer must certainly have the ability to give no less than 2 electronic documents s through the summary above the company license of theirs as well as ISO 9001 certification . The business talked about on the license needs to be the exact same body reported within their pro forma invoices as well as e-mail signatures .
DocShipper  Alert : In business time is money, if you fell in the trap of the scammers you would not only be losing time but also money and energy. Hence, we advise you to check business certifications and licences of the manufacturers while starting a business. If you are not sure of your manufacturer's identity, DocShipper is here to help you to get you to the right manufacturer. Please do not hesitate to contact us with your requirements, our team will get in touch with you. 
How to negotiate price with a Chinese manufacturer
When it comes to negotiating product pricing with Chinese manufacturers, you should be careful. When it comes to talks, they are always extremely cautious, you should be as well. Cross it off if your criterion for a long-term relationship is how much they can save you money. You may not need to negotiate in some circumstances. All you have to do now is establish a working relationship with the manufacturer. Consider things from the standpoint of wanting to form a friendship. Knowledge, on the other hand, tells you to come prepared. Before the negotiation, do some research on their preferred pricing.
Create leverage
When you do not have some leverage, do not launch the negotiation. Or else, you will be choosing for slaughter. The most effective way to generate leverage would be to obtain multiple quotes. Around this point, you are just attempting to obtain related quotes, not the actual matches. You require bare minimum a significant amount of quotes to believe away exactly how cut-throat the source aspect of the marketplace is, which means you are able to establish just how much control you have to bargain. When  the costs are extremely near, you are receiving right into an investment variety on the service. There is hardly any space to bargain with merchandise selling price, so make sure you focus on item quality, supplier's matching ability. On the conclusion of yours, thoroughly compute the own yearly quantity of yours because your quantity is going to speak price.
Negotiate with the manufacturer who is willing to do business with you
Speak to them in such a way that you already spoke with the other manufacturers, and ask them what they can offer you that makes them stand out of the crowd. Also, it is very important to check their knowledge about the product you are going to buy from them. To check did they deal in these types of products before.
Communication with manufacturers
Keep email simple
Buyers occasionally send a flurry of emails to a manufacturer in a short time period , many of which are about the same issue. These emails may contain errors in technical English, slang , or spelling mistakes . Your Chinese supplier's English may appear to be rather good to you. However, there's a good chance they are copying your emails into an internet translator on a daily basis to understand the meaning in their home tongue. Misunderstandings might occur when you send many emails, use complicated wording , or include spelling errors in your message. You also risk your supplier missing the most significant aspects of your communication if you do so. When at all feasible, keep your email correspondence to one basic email chain per topic . In short, keep it in bullet points in order to clear out of the confusion .
Follow-up with a phone call
One strategy to increase communication with suppliers fast is to call your contact. If your provider doesn't answer to an email within a fair period of time or becomes generally unresponsive, it is usually preferable to call them. You can also avoid misunderstandings by reviewing details over the phone.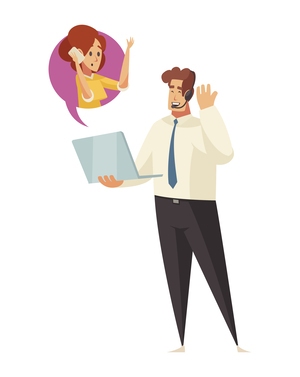 Get on WeChat
If you can not reach them via email or phone, You may or may not be familiar with this WeChat online chat system , but it is used by almost everyone in China, including corporations. It has a lot more features than just an online chat system, but that is what you will use it for. The app offers a built-in translation option, which is a huge plus. That is, you can both speak in your original language while the software interprets your responses .
Be direct
Declare your requirements clearly . Tell the provider how you want your product to look and what you will and will not accept . The back-and-forth will be reduced, and lead times will not be impacted needlessly .
Talk to the decision-maker
Technical specifications should be sent to the factory manager or a representative of the production staff who is associated in manufacturing and speaks English. Getting in touch with people who have a hands-on involvement in production can be beneficial if you need to clarify any terms or want to know how your order is progressing.
Points to consider while selecting a manufacture
Minimum order quantity (MOQ)
This is a set order condition, which means the manufacturer will only cooperate with you if you meet it. The quantity varies per manufacturer. These standards are in place to ensure that they can earn a profit, and partnering with you is worthwhile.
Product Quality
Product quality describes just how effectively a product fulfils consumer requires, offers the objective of it, and also fulfils business requirements. When analysing product quality, companies think about a number of crucial elements, which includes whether a merchandise resolves an issue, functions effectively or even fits customers uses. It is critical that you receive a sample product to ensure that it is of good quality before selling it to your customers.
Communication
Commination between and buyer and manufacturer clears a lot of confusion that might be caused by any third person. It is critical that you can reach them fast and that they respond quickly to your questions. Especially when things don't go as planned.
Payment options
Each manufacturer has their own set of requirements. They might accept bank transfers and other modes of payment such as Western Union, PayPal. Most importantly, it should be feasible for you to make the payment the first time or every time.
Price per unit
Make sure you are along the same line and check if you can receive a discount if you buy in quantity. Make sure they are not a reseller you want to work with the manufacturer, but it is not uncommon to end up working with a reseller instead. Doing your investigation is a simple approach to verify this.
Production
It is critical to ensure that your manufacturer has the capacity to produce the amounts of goods you require. If you are a small business owner, you might want to consider working with a small or medium-sized manufacturer. As your company and capability expand, you may wish to look for a larger factory with more manufacturing capacity.
Docshipper Tip  : After selecting a manufacturer by your requirements, there are a couple of things to check like MOQ, price per unit, payment options and shipping methods, before making a contract. If you needed any help regarding communicating with the manufacturer, please contact us here, our team will get in touch with you.
Finding manufacturers in China
For a lot of businesses, discovering makers in China that follows the brand name of theirs, provide a sensible cost as well as quality solutions that are high could be tough. It is a great concept when you begin searching for makers which you understand the product or service you would like created. The supplies, the cost you would like to market it during, and just how a lot of you would like created. Knowing most of the items, you are able to make an effort to look for companies designed to suit the business of yours.
You will find numerous methods to look for Chinese companies, including:
Ali Baba
Alibaba : Alibaba is a global B2B marketplace where companies can search for and interact with manufacturers. Although it is by far the most popular website for discovering Chinese manufacturers, it has a reputation for having a huge number of low-quality vendors. Simply enter your product and the words private label or manufacturer into the search bar to find suppliers and manufacturers. However, if you are an authenticated buyer, you will have access to a more detailed manufacturer directory on Alibaba. This allows you to look for experienced manufacturers, view their business records. 
Made in China
Made in China : Another website that connects firms with Chinese manufacturers that Made in China. If your organization is looking to produce industrial items and parts, Made in China is a good option because it offers inspection and reporting services.
AliExpress
Alibaba owns AliExpress , but it was designed to fulfill a different business. You won't be finding that in some manufacturers on AliExpress, but the advantage is that you can place small transactions, making it a good option if you are starting with a small budget. To find manufacturers, you'll need to do a little more digging on AliExpress . It will be necessary to contact suppliers to see if they can produce your commodity for you. The advantage of AliExpress is that you can try out a variety of products in your niche before deciding on the one you want to have manufactured. Sorting listings by seller rating is one way to ensure you're dealing with trustworthy vendors.
Trade Shows
Attending China's most popular trade show, canton import and export fair , is among the best places to identify Chinese manufacturers. It is held twice a year in Guangzhou and is divided into three phases: electronics, home decor, consumer goods, and gifts, and garments, shoes, textiles, and office supplies. Trade shows are an excellent approach to engage potential manufacturers face to face, obtain information directly from them, and try comparing suppliers in person.
trade magazines
You will find a variety of various industry publications or maybe journals which will have a summary of prospective Chinese makers or vendors you are able to utilize.
Sourcing companies
A locating organization is a third party which enables an enterprise locate vendors or companies for items. You are able to utilize the businesses to discover the right provider for you personally. An effective locating business must have a process in position to locate a company which is the cost that is low and also produces good quality electronics.
Social networks
Chinese companies are seeing the potential of social networking sites to link with international customers. LinkedIn and Facebook are choices that are good. When you key in a company, it's likely you run into a good supplier. Nevertheless, the most effective choice is most likely signing up for related Facebook organizations as well as browsing through the article threads/asking a query. Generally, there appears to be a number on Facebook for nearly a single thing of the days.
Referrals
Speak to companies which are much like yours or perhaps promote one thing you are keen on, they are going to be in a position to provide you with suggestions. According to the private encounters of theirs as well as an awareness into companies you may utilize.
FAQs | How to find Manufacturers in China?
Can I request the manufacturer to provide a free quote, or do I need to pay for it?
Well, typically the quote will be served for free, however if the manufacturer choice to charge for giving the price quote, in this case you will need to pay for it.
How can I be sure that the manufacturer does not produce the same product and resell it?
To trust your manufacturer that he doesn't produce and resell your product, you remember to mention this point while making an agreement with the manufacturer, however if you find out he has violated the agreement you can proceed legally.
Can I send a third party to perform quality check?
Well, of course you can, but before you send make sure you inform the manufacturer about the visit, and also you must mention third party inspection at the time of making an agreement.
Is It legal to ask for discount while purchasing for the first time?
If you meet the minimum order quantity that is set by the manufacturer then you can ask the discount but remember offering the percentage of discount is purely dependent on the manufacturer, there are no fixed percentage for it.
DocShipper info: Do you like our article today? For your business interest, you may like the following useful articles :
DocShipper Advise : We help you with the entire sourcing process so don't hesitate to contact us if you have any questions!
DocShipper China | Procurement - Quality control - Logistics
Alibaba, Dhgate, made-in-china... Many know of websites to get supplies in Asia, but how many have come across a scam ?! It is very risky to pay an Asian supplier halfway around the world based only on promises! DocShipper offers you complete procurement services integrating logistics needs: purchasing, quality control, customization, licensing, transport...
Communication is important, which is why we strive to discuss in the most suitable way for you!