Are you curious and wanting to learn more about the B2B Marketplace? Are you lost within the unanswered questions wandering in your head? Worry no more because we are here to convey you the most effective explanation of this field. This guide will show you the most aspects of marketplaces, from the creation process, setting the terms and attracting sellers, to the growing participation of sellers and buyers after launching your B2B marketplace.
Understanding the Marketplaces
The definition of a marketplace
The marketplace is now defined as a website on which independent sellers, professionals or individuals, have the opportunity to sell their products or services online for, in the most famous cases, a commission taken by the site on each sale. 
There are other economic models based on fixed costs on sales, subscriptions, insertion costs, price per lead, or services to sellers.
The marketplace has many advantages for both parties. For buyers, it allows them to benefit from a large choice of products. For professionals, it offers access to a legion of potential customers and payment guarantees.
Focusing on the B2B Marketplace
The B2B Marketplace consists of transactions or contacts limited between professional sellers and professional buyers to be able to source quickly and easily, by having access to a large catalogue of products. Company buyers order products or services from suppliers listed on the internal purchasing platform. It covers virtually every industry where the exchange of goods, products and services are involved.
For the past 5 years, the online B2B purchases did increase by an average of 94%, according to a Xerfi study. All this generates an increasing number of B2B Platforms and E-commerce portals that are eager to attract rational B2B buyers interested in long-term business relationships rather than B2C ones who are only interested in a one time purchase. 
We cannot talk about this field without mentioning its pioneer that is Shopify Plus. It represents the best and most popular selling solution on the market by providing its users with the best experience.
DocShipper Alert : You should always keep in mind that DocShipper will always work on optimizing the logistic processes in order to maximize your results, your costs and will also support you throughout the purchasing process: supplier research, negotiation, quality control.
How to start my B2B Marketplace?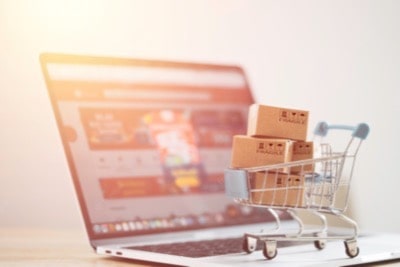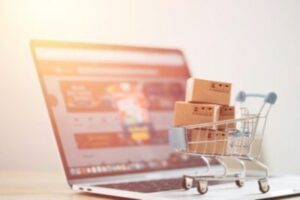 After understanding the B2B Marketplace and its functionality, you will have to learn how to start one for your business as an essential step. 
First, you will have to choose the most suitable business model for your company by identifying your sellers and buyers.
Second, comes a significant step, which is surrounding yourself with qualified partners. Take the time necessary to onboard sellers during this specific phase, it will be easier to convince them to use the platform as a new business opportunity and help the platform evolve. 
This maximal implication can happen only with valorizing the gain development offered by the marketplace, such as revenues and visibility.
The most popular and economical model consists of charging a commission for each transaction carried out on behalf of the service provider, or negotiating a margin directly with the latter should remain possible.
You will stumble upon every kind of shoppers while putting in place your multi-vendors marketplace. A number of them may be patient, but others will be searching for an instant response.
This is why you should implement a support system that notifies your staff in case any query is made. The staff members can assist them and ensure it is taken care of.
What's the perfect combination for my B2B Marketplace?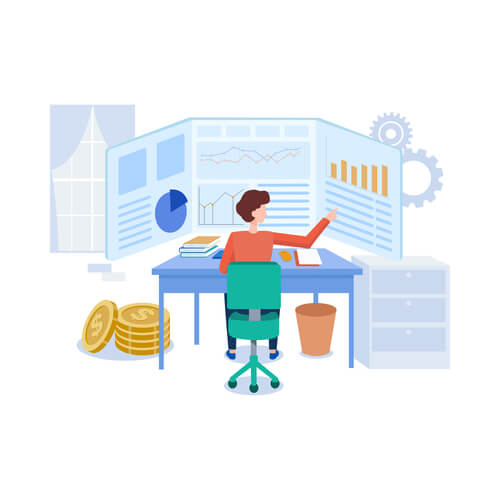 You have now satisfied curiosity about this field will encourage you to dive more into it and even consider starting your own, that is why the first thing you should think of is the right combination that will lead you successfully launch your B2B Marketplace. 
You will have to consider the aspects by asking yourself the 2 common questions. Is it a valuable business idea? Will it generate profits? And last but not least, you must analyse your future users' reactions and convince them.
Every company's goal is to earn profits, that is why making sure your marketplace will be profitable before launching it is a must. It is important to identify what is the possible economic model for this future branch of activity.
DocShipper Advice : You don't have to worry about your logistical routing and the conformity of your electrical products, you can count on our 3PL (Third Party Logistics) to handle the entire process safely. Do not hesitate to contact our agents!
Which tools should be used for my Marketplace?
Once all your B2B Marketplace fundamentals are ready and set, you will have to analyse all the technological possibilities available for your personalized marketplace; Open source program or Saas (software as a service). It is easy to go for a free offered solution, but that won't guarantee you the optimal evolvement of your B2B Marketplace.
If you choose a Saas program, it is highly recommended that you look for a reliable supplier, even if you have a highly qualified IT Team within your company. It is better to count on a specialized program that contains all the needed tools. 
Moving to a very important process in the B2B Marketplace that is payment. You will have to ensure that you have an easy functioning and highly secured payment system. If you don't want to be in charge of this process, involving other reliable parties to take care of this is a must to facilitate the work for your business. (Examples: MANGOPAY, IYZICO, WEBHELP PAYMENT SERVICES…)
What comes next after launching my B2B Marketplace?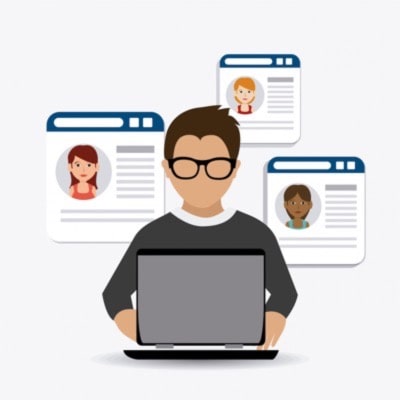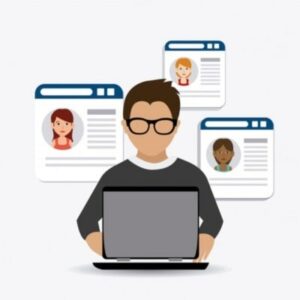 Attracting users and granting their loyalty:
After launching your B2B Marketplace, it is now necessary to focus on attracting both parties sellers and buyers to increase the traffics. 
Nowadays, we are now witnessing the evolvement and the increasing number of B2B Marketplaces where your potential users could be trading that is why it's important to make yours distinguishable from your competitors by providing additional products and services that will grant you the users' loyalty and keep them busy trading on your platform. 
The marketplace can look like a battlefield of companies fighting with the most brilliant ideas and innovations to attract the highest number of users. The more value-added, the higher is your platform's chance to win the competitions.
Target bigger clients for high retention and profit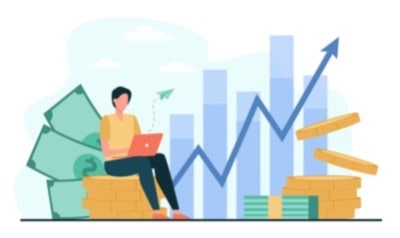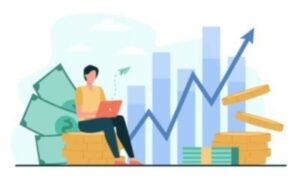 It is common for B2B Marketplaces to start small, then grow gradually. Going for baby steps when launching your platform could be a safe thing to do for your business, but you should never be afraid to go big. 
Targeting bigger buyers and sellers would be beyond profitable for your platform even if it requires a longer business cycle and more effort, but it pays off in the end when larger deals are being finalized on your platform. Gaining their trust could be a long and difficult process, but it pays off well because it lessens the chance of them leaving your platform. 
Conclusion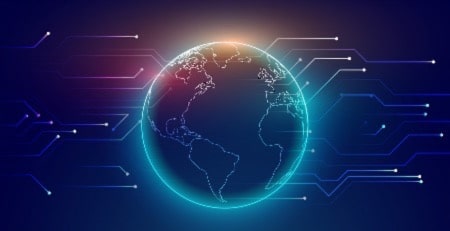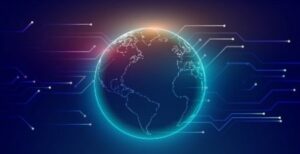 In the domination of the digital world, companies are now forces to adapt these new frequent changes to survive the daily competition in the market. 
B2B Marketplaces now play an important role in facilitating the relationship between the two parties of buyers and sellers, making things so simple by pressing some keys on your keyboard. By 2023 70% of transactions on enterprise marketplaces will be B2B (according to Amazon Business).
FAQ | Top Benefits to Same Day Delivery Service
Is my business idea feasible?
While planning your B2B Marketplace, it is wise to think about the average of your idea's feasibility. Do your research about other Marketplaces' feasibility, products and price ranges while planning yours.
Is there a demand for my vendor's product?
The answer to these questions lies in the hand of Google Trend, a platform that provides you with trillions of Google searches made every year. Its usage is very simple, offering you a way to investigate what exactly is searched for in a given year and in a certain location. How it works: all you have to do is simply enter a search term into the Trends dashboard, select the geographical location (worldwide or a specific country) and a time frame.
What are the potential risks, and how can I avoid them?
As an owner of a B2B Marketplace, you are not in charge of acquiring and storing inventory, nor the costs of packaging, fulfilment, and shipping products which helps you reduce the costs. Your marketing costs will decrease due to your vendor's hard work on leading traffic to their stores and recommending your marketplace to other sellers. You'll reduce costs associated with vendor outreach and recruitment.
How do I reach new customers?
All this can easily be done through "Demand generation". It is a targeted marketing programs to drive awareness and interest in a company's products and/or services, which is commonly used in B2B or even B2C marketplaces. This marketing approach is becoming more popular because of the changing nature of the buying and decision-making process.
DocShipper info: Do you like our article today? For your business interest, you may like the following useful articles :
DocShipper Advise : We help you with the entire sourcing process so don't hesitate to contact us if you have any questions!
DocShipper China | Procurement - Quality control - Logistics
Alibaba, Dhgate, made-in-china... Many know of websites to get supplies in Asia, but how many have come across a scam ?! It is very risky to pay an Asian supplier halfway around the world based only on promises! DocShipper offers you complete procurement services integrating logistics needs: purchasing, quality control, customization, licensing, transport...
Communication is important, which is why we strive to discuss in the most suitable way for you!